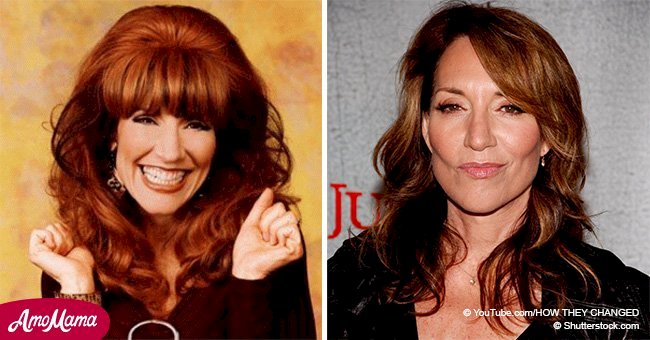 Katey Sagal's painful family tragedy that changed the 'Married With Children' star
During the promotion of her book "Grace Notes" in 2017, actress Katey Sagal opened up about a tragedy that struck her years ago in 1991.
Sagal revealed that she had to suffer the loss of her daughter Ruby to stillbirth at nearly eight months of her pregnancy during the shoot of her famous TV series, "Married… With Children."
The actress further revealed that due to the tragedy, a sequence of the show had to be re-written so that she would not feel uncomfortable and hurt.
During one of the initial episodes, Sagal's character became pregnant. However, the makers later thought that it would be too difficult for her to play the role of a mother after recently losing her child. So her pregnancy was later dismissed a dream sequence.
Follow us on Twitter to learn more.
"It was a very difficult thing, I lost a child at almost eight months and ... I could not wrap my brain around it," the Daily Mail quoted the actress as stating.
Following the tragic incident, she was told by many people that stillbirth was for the most part of it "God's will," but she somehow could not let go of the thought that maybe she had done something wrong to trigger it.
She could not stop from blaming herself for the tragedy. She feared that she might have overworked herself or not taken care in the time of any illness that her body showed.
It was so worse for her that she had to frequently visit psychic healers and doctors even a year following the stillbirth.
However, a wise advice from one of her Buddhist friends helped her make a spiritual turn around and find comfort. Sagal revealed that her friend told her, "Sometimes we have these little souls that come in and out [of our lives,] and their mission is completed."
This simple wisdom became a big step toward her healing process, and she eventually went on to have three children in 1994, 1996 and via a surrogate in 2007.
Sagal's "Married… With Children" was one of the most beloved television programs during the 80's. It is also well-renowned as Fox's first prime-time show ever. Additionally, it also went on to become the longest-running live action show in the history of Fox.
Losing a child always leaves the parents inconsolable. However, parents sometimes try to come up with beautiful ways to commemorate their lost child and make the coping process a bit easier.
Please fill in your e-mail so we can share with you our top stories!