Donald Faison shares cute pic of daughter dressed up as Serena Williams for Halloween
Among the thousands of costumes that celebrities bought or made for their kids, this is one of the cutest and empowering ones. Donald Faison and his wife, CaCee Cobb, dressed up their youngest daughter as Serena Williams, and fans loved the idea.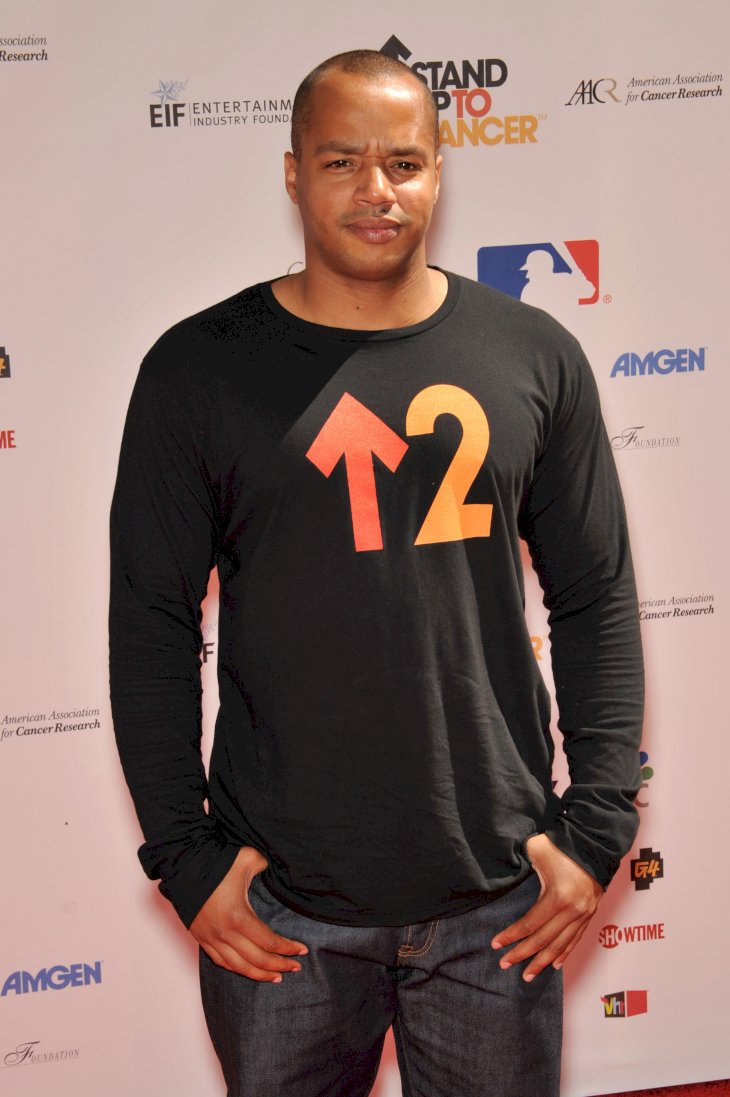 Donald Faison is a proud father as he gushes over his 3-year-old daughter, Wilder Frances, on a recent Instagram pic, right on time for Halloween.
The adorable toddler had two costumes, one was Supergirl, and the other is as a superwoman in her own accord: Serena Williams. Wilder rocked the iconic black tutu outfit that Williams wore on the French Open after authorities banned her catsuit in the tennis court.
Wilder completed the look with black and pink sneakers, a Nike black wristband and a tennis racket. Her curly hair was tied up in a high bun, as she smiled to the camera showing off her best tennis posture with a decorative  R.I.P stone and a cobweb in the background.
"G.O.A.T. @serenawilliams #wilderfrancesfaison #happyhalloween," Faison captioned the adorable shot.
Fans took over the "Scrubs" star comment section to share their thoughts on the costume choice:
"Need to have broken the racquet for full effect." - @dtbeall
"This and the little girl who dressed like Michelle Obama in the painting win!!" - @ejohnson68
"So beautiful seeing little girls dressing as strong role models." - @ffoffsis
Little Wilder is the second daughter of Donald and wife of six years, CaCee Cobb. They also have 5-year-old Rocco, and Donald is also the father of four other kids from previous relationships: Sean, 21, Dade, 19, Kaya, 19,  and Kobe, 17.
CHOOSING THE NAME
Speaking about the curious name he chose for his daughter, the actor explained to US Weekly that he was inspired by his "Kick-Ass 2" co-star Aaron Taylor-Johnson and his wife, Sam. He said:
"I was in London shooting Kick-Ass 2 and [my costar] Aaron Taylor-Johnson and his wife, Sam, have a child named Wylda. And I thought they were saying 'Wilder' and were dropping the 'R' because of their British accents. And it turns out their daughter's name was Wylda."
He thought the name was terrific for a girl, so when he got back home, he told CaCee precisely that, and she agreed. He added:
"It was meant to be. And it is kind of crazy because Wilder means 'wild animal' and her middle name is Frances, and that means 'free.' And so accidentally, we named our kid 'wild and free.'"
FAMOUS GODPARENTS
The adorable girl has Jessica Simpson as her godmother since Cobb used to be the singer's assistant for years and they became best friends in the process. But Wilder also has the support of Zack Braff, Faison's best friend, and former "Scrubs" co-star.
"Zach is my best friend and the way he expresses love is very unique and very fun to be a part of and feels good to be around," the 44-year-old star explained. "So if anything were to ever happen to my wife and I, he is the person that I would want to raise my kids because I know he would do it with nothing but love."