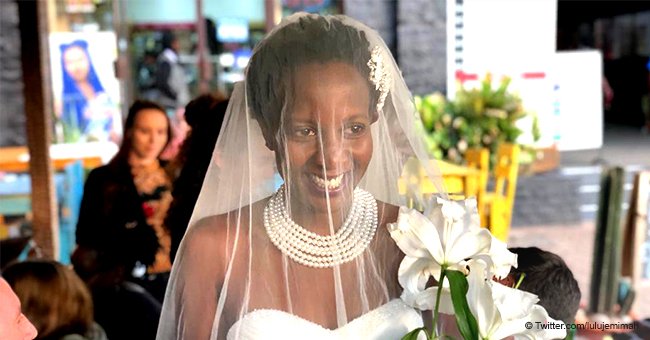 Woman, 32, gets married to herself to escape social pressure & study at Oxford University (video)
Lulu Jemimah, a 32-year-old Ugandan lady, surprised the world by marrying herself as a way to escape social pressure and study at Oxford University.
In the video that she uploaded to her YouTube account, she appeared walking out of a restaurant called "Que Pasa" wearing a beautiful white gown and holding a flower bouquet in her hands.
As soon as she stepped out it the establishment, a very popular nuptial song – the wedding march – started playing. The image was also modified to be in slow motion, making every single step more dramatic.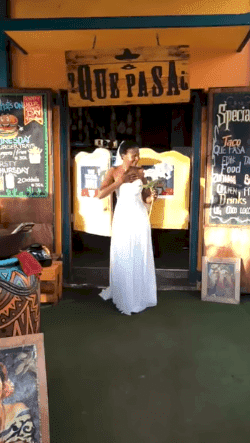 Source: YouTube/Lulu Jemimah
FINISHING HER WEDDING IN THE BEST POSSIBLE WAY
Later, a group of friends formed a tunnel with their arms so that Lulu walked through. In the end, there was a motorcycle waiting for her. Tied behind it, several empty cans were resembling one of the traditions that most weddings have.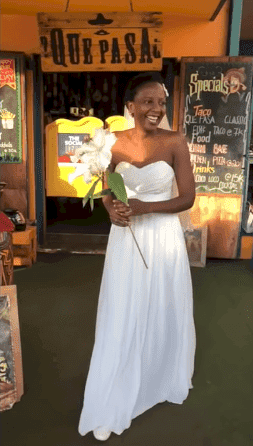 Source: YouTube/Lulu Jemimah
While unusual, Lulu's decision has a very interesting back story. She revealed that her parents and the society from Uganda see marriage as the only way that a woman could be financially stable, secure, and settled.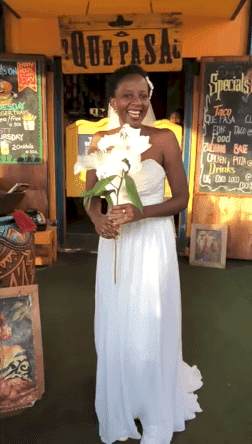 Source: YouTube/Lulu Jemimah
GETTING HER PARENTS OFF HER BACK
No matter how many things she accomplished or her professional and educational success as her parents would keep asking her when she would tie the knot so she could achieve the aspects previously mentioned.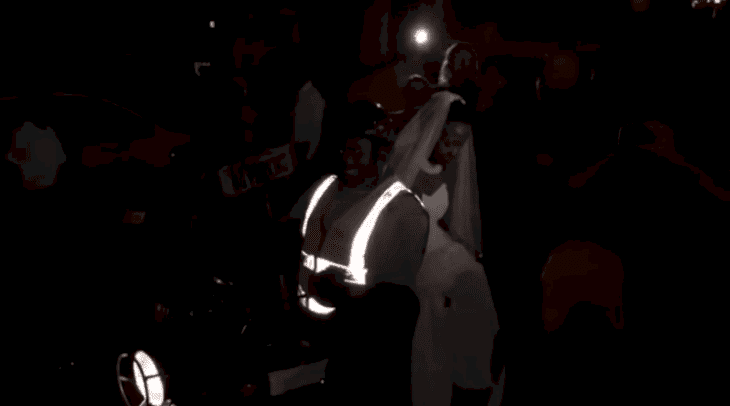 Source: YouTube/Lulu Jemimah
"Marriage is an expression of love and commitment. But for many people back home, it is still considered the only way to guarantee a woman's financial security. These are all things that I want," revealed Lulu.
A LOT OF PRESSURE, INDEED
The lady said that her father wrote her wedding speech when she turned 16 and that her mother prays for her to marry a good man every year, so the pressure that they have put on Lulu's back was quite heavy.
She created a GoFundMe page to pay for her studies. So far, with the help of 279 people, she managed to secure the first year's tuition. At the moment, she is still crowdfunding to pay for the rest of her studies at Oxford.
ANOTHER UNUSUAL WEDDING
Lulu is not the only person who turned a marriage into something very uncommon. April Choi, 32, and Bethany Byrnes, 28, tied the knot earlier this year, but since they crave for adrenaline, they decided to set their wedding dresses on fire at the end of the ceremony.
The brides each wore cotton tights and tied their hair back to avoid their skin or hair burning. They also modified their dresses by attaching slow-burning duck cloth canvas to the trains of the dresses. In the end, the moment was captured in camera, and the photos are one of a kind.
Please fill in your e-mail so we can share with you our top stories!