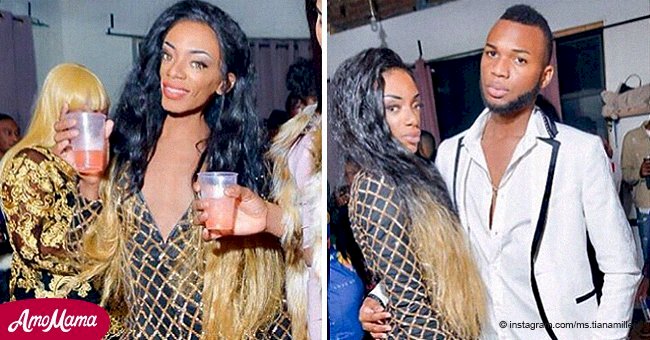 Transgender swindler sentenced to 5 years for stealing from seniors
30-year-old Lorindo Powell was charged with a 51-month sentence for scamming five senior citizens out of around $800,000.
Brooklyn Federal Judge Margo Brodie sentenced Powell to imprisonment and ordered her to pay $770,632.50 in restitution.
Powell pleads guilty to one count of conspiracy to commit wire and bank fraud and one count of access device fraud for her scam to defraud elderly victims. She committed all these crimes within the span of a decade.
Powell, who is a Jamaica native, apologized for her behavior and claimed that her worldview was now changed because of the experience she has had in the last 18 months of her life.
Follow us on Twitter to learn more.
"I am deeply sorry for what I've done to these people," said Powell. "I have come to know what it feels like to be used, what pain feels like, and suffering. I can do better and I will," Daily News quoted Powell as saying.
Her partner-in-crime, Tavoy Malcolm, who pleaded guilty back in 2017, is also awaiting a sentencing hearing.
Together, their scam mainly involved promising their victims about collecting non-existing lottery winnings.
Their victims included a Maryland couple with dementia, a 79-year-old Brooklyn teacher, an 89-year-old Florida man, and a 90-something woman living in a New Jersey retirement home.
According to the court hearing, Powell's scam got the Brooklyn woman got evicted from her home cost her worth $589,000, whereas the elderly couple was scammed out of almost $120,000.
Prosecutor Alexander Mindlin claimed Powell to be a 'callous criminal' who might not hesitate to run similar scam yet again.
"What stuck out to me was the defendant's absolute lack of remorse," said Mindlin as per Daily News. "The public needs to be protected from Ms. Powell. Ms. Powell will do this again the second she gets out."
Last month, Powell filed her own complains alleging that she was raped countless times between May 2017 and January 2018 following her arrest and imprisonment at the Metropolitan Detention Center in Brooklyn.
Court papers revealed her claiming that members of two gangs targeted her and even threatened to kill her if she came out telling about the rapes.
Previously, a cashier at Fort Myers in Florida was also arrested and charged with grand theft with a $5,000 bond after she tried to hide the winning lottery for herself.
Please fill in your e-mail so we can share with you our top stories!