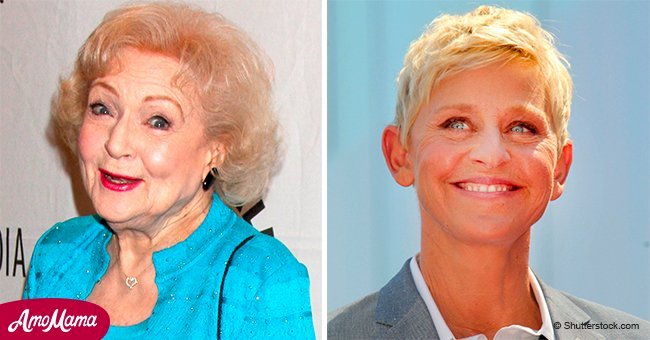 World famous celebrities who have never wanted to have kids
Here is a look at some of the celebrities who decided to never have children, and the reason behind their decision.
Getting married and having children is an important part of anyone's life, even if that individual is some big Hollywood celebrity.
However, there are a few big names who have decided to not have children for various reasons and has always remained a matter of wonder among their fans.
These are some of those A-list celebrities who have surprised us with their decision to live a childless life:
Follow us on Twitter to learn more.
In an interview on CBS News, the iconic actress Betty White explained that she has never regretted her decision to not have any children.
The 96-year-old actress explained that she is compulsive about things so becoming pregnant and having children would have taken away all her focus. But the only thing she wanted to give her entire focus was on her career, so she decided to never have any children.
Winfrey is another celebrity who has declared that she chose her career over having children. She told during an interview in The Hollywood Reporter that her career would have come in the way of being a good mother.
"If I had kids, my kids would hate me...They would have ended up on the equivalent of The Oprah Show talking about me; because something [in my life] would have had to suffer and it would've probably been them," she told the magazine.
Another world-famous television show host, Ellen DeGeneres, told during on NBC's Today that she doesn't regret not having children because she isn't ready for the commitment.
She explained during the show that despite loving kids, she and wife Portia de Rossi aren't ready for the challenge of raising a kid.
The "Friends" star has also shown no desire to become a mother. She admitted during an interview on Today that the pressure of being a mother put on any woman is unfair. She claimed that her value as a woman should not be measured by her motherhood.
Even in his early 40's, this iconic star has shown no signs of having kids of his own and has clearly indicated that he has no intention of doing so in the future as well.
As a passionate environmentalist, DiCaprio signaled during an interview with Hello! Magazine that he is reluctant to bring his children into "a world like this."
The "Charlie's Angels" star also told during an interview with Esquire that raising up children is a lot of effort and responsibility, for which she has never been mentally prepared.
"It's so much more work to have children. To have lives besides your own that you are responsible for—I didn't take that on," the star told the magazine during her cover story photo shoot.
In an interview with People, the famous celebrity chef told that she has too little time to be a good parent. "I just feel like I would do a bad job if I actually took the time to literally give birth to a kid right now and try and juggle everything I'm doing," she stated.
During an interview on NBC's Today, Parton explained that she feels like God never planned for her to bear children of her own because she had to take care of other children who had no one to provide for.
"God has a plan for everything," she added. "I think it probably was his plan for me not to have kids so everybody's kids could be mine. And they are now."
Please fill in your e-mail so we can share with you our top stories!