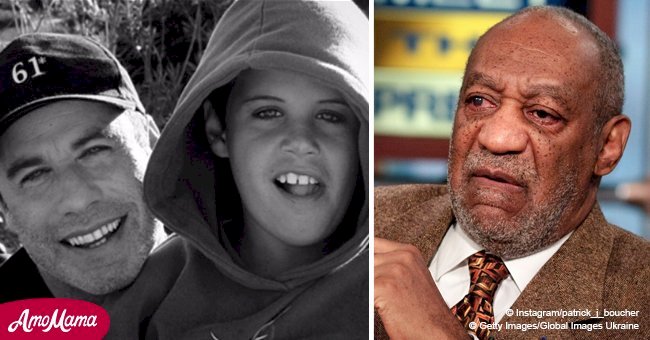 John Travolta and other celebrities who tragically lost children
Here is a look at some of the biggest names in Hollywood who went suffered the tragic fate of losing their child.
Losing one's child is perhaps the biggest nightmare for any parent. For those who go through it, there's no bigger a tragedy than this.
Still, there are many celebrities in Hollywood who have lived through this nightmare but are still going strong despite their pain.
Here is a look at some of these celebrities, who have battled one of the most unfortunate situations of losing their beloved child, as reported by Babygaga.
Travolta and his wife, Kelly Preston, lost their son, Jett, when he was only 16 years old. Jett was autistic and suffered from seizures. In 2009, he had one the seizure attacks, while the family was vacationing in the Bahamas, and hit his head in the bath. He passed away from that injury.
Bill Cosby lost his 18-year-old son, Ennis, in 1997. He was shot in the head and murdered during an attempted robbery. Although the motive of the murder was claimed to be robbery, Ennis was still wearing his Rolex and had 60 dollars in his pocket when his body was discovered.
Smith's son, Daniel, died of a drug overdose. He always had a history of substance abuse and suffered the worst consequence of it in 2005. Smith was in the hospital after giving birth to her second child, and Daniel passed away right in his mother's room. Tragically, she also died only six months later due to an alleged overdose.
The former Vice President of the United States had just been elected to the Senate in 1972 when the unimaginable tragedy struck him. His wife, Neilia Hunter, and one-year-old baby girl, Naomi, were while shopping for Christmas when they were killed in a car accident.
Their car was hit by a tractor-trailer while going through an intersection and the driver was allowed to go free after he was found to be at no fault. Biden's two other sons, who were also present in the car, survived the crash.
The iconic actor who began his career in Hollywood since the 1970's lost his eldest son, 36-year-old Sage Moonblood Stallone, to substance abuse. His body was discovered in his apartment after no one heard from him for several days.
Although his body was surrounded by empty prescription bottles, toxicology declared that he died from atherosclerotic coronary artery disease.
Hollywood icon Keanu Reeves and wife Jennifer Syme went through a profound tragedy when their daughter was delivered stillborn. It was in late 1999 that Syme went into labor at eight months and the unfortunate tragedy struck the family.
Marie Osmond lost her son, Michael, to a suicide after he jumped to his death from his 8th-floor apartment in 2010. Prior to the suicide, he suffered through many issues including substance abuse and depression. However, medical reports following his death did not show any drug in his system.
Please fill in your e-mail so we can share with you our top stories!