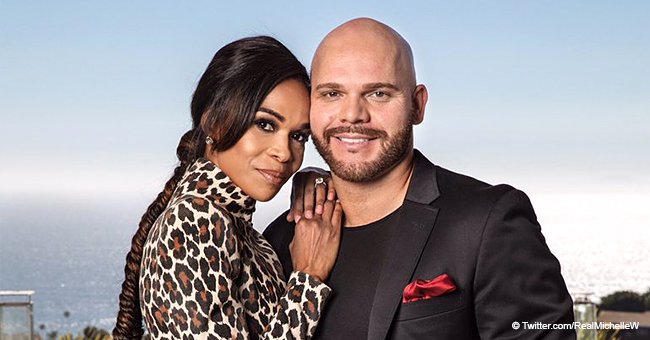 'Destiny's Child's Michelle Williams opens up about backlash over interracial relationship
Former Destiny's Child member Michelle Williams recently opened up about the harsh things that have been said about her due to her interracial relationship during their couple interview with the Oprah Winfrey Network.
Michelle Williams is set to appear on a new reality TV show alongside her husband on the Oprah Winfrey Network, and during one of their promotional videos for "Chad Loves Michelle", the couple opened up about the harsh verbal abuse and harassment they've had to endure from social media through the years.
While being flooded with hurtful comments might be detrimental to some, the couple has made sure to remain unfazed with the hate that they have been receiving, especially since it does not affect their love for one another.
According to Williams, people have gone so far as to call her a "Bedwench", which is a derogatory word that dates back to the time of slavery.
"We have not experienced that being out in public. Social media is whole other thing. I've been called a Bedwench. Someone said that I am ruining the legacy of my African bloodline. He's been called all kinds of…it's been so many untruths out there. AKA lies. As Aretha Franklin said, 'Lies, lies and more lies.'"
Moreover, people seem to think that Michelle having an interracial relationship is actually affecting the legacy of her African bloodline, which she thinks is all noise. She also decides not to listen to the haters who have nothing good to say about her husband, calling them all lies.
"I think it has enabled Chad to learn more about me and it's enabled me to learn more about him and where he comes from. Just as long as I can say that I'm still learning and he's still learning, it's a great thing."
Their latest series, "Chad Loves Michelle", is set to premiere on the Oprah Winfrey Network this November.
Please fill in your e-mail so we can share with you our top stories!