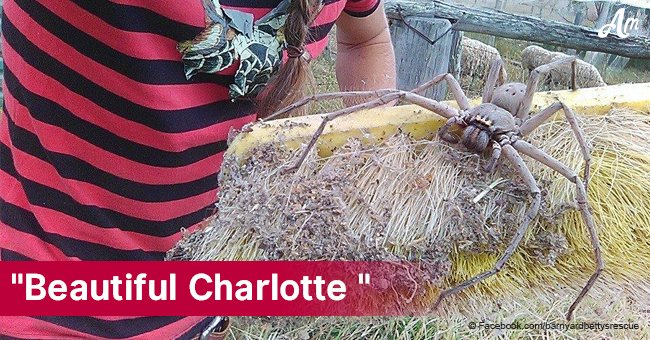 Woman rescues enormous huntsman spider and sets 'her' free
Barnyard Betty as known all over the internet as a kind soul who rescues animals. Even huntsman spiders bigger than her hand.
About two weeks, she shared Charlotte's story on Facebook, a spider she rescued three years ago, and described it as one of her best rescues to date.
Read more on our Twitter account, @amomama_usa. Photos of Charlotte can be seen below.
At the time, Betty explained that she doesn't "just rescue farm animals." She was furious that someone wanted to kill Charlotte, described as a "magnificent girl."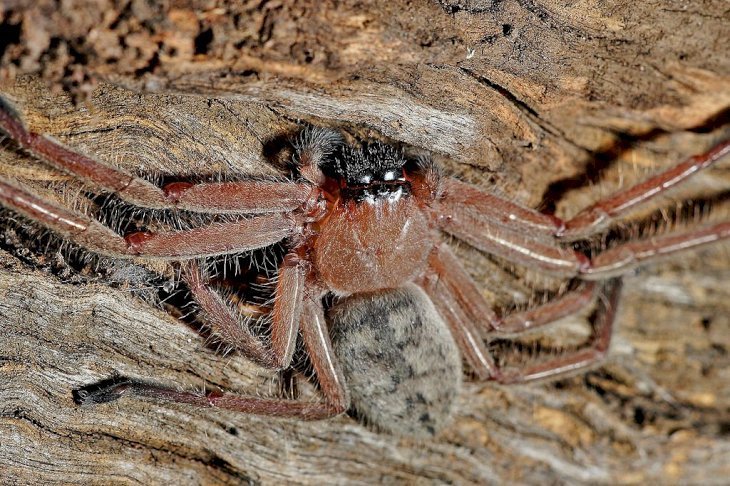 Source: Wikimedia Commons
The post soon went viral, with more than 108,000 shares, 45,000 comments, and 19,000 reactions. The commentary ranged from admiration for Charlotte, to fear.
Now three years later, Betty answered a few questions about the "most famous spider in the world." She explained:
"I could never have imagined as I gently coaxed her onto a broom, took her from harm's way and snapped a few quick photos before releasing her what a sensation she would cause!"
She loves that Charlotte's story is still doing the rounds on the internet, shocking and mesmerizing and changing people's reactions.
Betty confirmed first and foremost that Charlotte is very real and not photoshopped. The spider was released on her farm soon after the rescue.
Charlotte is described as a "beautiful and calm spider" and said she's wasn't an aggressive but does what most spiders want to do:
"To go about her business eating bugs and living in peace. She didn't or doesn't need to be killed! Poor spiders are so misunderstood!"
Barnyard Betty rescues animals out of her own pocket and recently set up a Go Fund Me page and a dedicated PayPal account for donations.
Another spider that is also taking the internet by storm was rescued by Andrea Gofton from floodwaters in Queensland, Australia.
Like Charlotte, this 40 cm spider was saved right before people wanted to kill it, and reactions to the spider on social media were mixed.
While many praised Gofton for rescuing the spiders, others recoiled in horror. One user said: "Yeah [expletive] that," while another said "what a beauty!"
Please fill in your e-mail so we can share with you our top stories!