Kimora Lee Simmons' husband Tim Leissner pleads guilty to billion-dollar money laundering scheme
Kimora Lee Simmons' husband who's in the midst of a corruption scandal recently pled guilty to laundering Malaysian money.  
On November 1, WWD reported that Tim Leissner, Kimora Lee Simmon's third husband, confessed his involvement in the disappearance of billions of dollars from the Malaysian sovereign wealth fund 1MDB.  The fund is used to boost the country's economy and Leissner even helped raise money for it when he was still the chairman of Goldman Sachs Southeast Asia. He resigned in 2016. 
Kimora Lee Simmons' husband, Tim Leissner, has pleaded guilty to criminal charges. https://t.co/PaSTwIlJx5 pic.twitter.com/URsJKcG9eA

— WWD (@wwd) November 2, 2018
Along with fellow Goldman Sachs banker Roger Ng and Jho Low, Leissman faces criminal charges stemming from the conspiracy to launder money and the violation of anti-bribery laws. He pled guilty to the charges including bribing officials in Malaysia and Abu Dhabi. He's obligated to forfeit $43.7 million. Ng was arrested in Malaysia earlier this week while Low remains at large. 
Tim Leissner was ordered to cough up millions.https://t.co/TaW0cRse6O

— BET (@BET) November 5, 2018
CORRUPTION BREWING
Suspicions surrounding Leissman's corruption began around the time he resigned from Goldman Sachs. In May 2017, a spokesman for the company said the banker resigned after the discovery of "an unauthorized recommendation letter he [Leissman] wrote."
#KimoraLeeSimmons' husband #TimLeissner pleads guilty in a billion dollar laundering scandal. Get the deets here: https://t.co/s9Bi9BK8dO or swipe up in stories https://t.co/wBXTbag0s7 pic.twitter.com/acOwxYa9R9

— YBF CHIC (@TheYBF) November 3, 2018
DID KIMORA'S BUSINESS BENEFIT?
At the time, Simmons faced scrutiny with claims that Leissmer funded her fashion line's launch.  She denied the allegations and insisted she's self-sufficient having been in the fashion business even before she married her husband. 
"I've been around for quite some time. I'm an old lady so I've always been self-sustaining, self-funded. 
"I fund my own business.…I've been in the fashion industry since [age] 12, modeling and all that. So all my money, not that I want to say it that way, this is my third marriage that I'm on so, no, my husband has nothing to do with my professional life."
Simmons has yet to comment on her husband's guilty plea.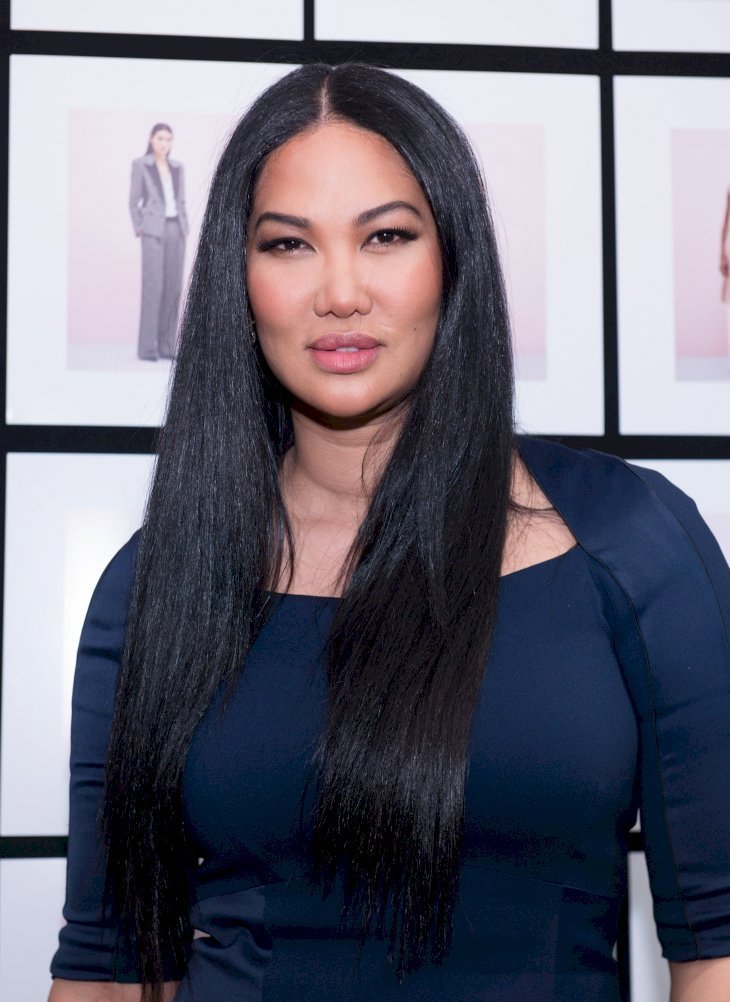 HAPPIER TIMES
Just last month, the couple was photographed spending quality time at Universal Studios with their family. More recently, the mother-of-four shared a photo of her two younger children with Halloween-inspired face paint. Nine-year-old Kenzo (her son with Djimon Hounsou) joined his half-brother Wolfe, 3 (her son with Leissman) in the spooky photo. Kenzo's face was painted to look like a skull while Wolfe's resembled a green dinosaur. Their proud mother simply captioned their pic, "brothers."