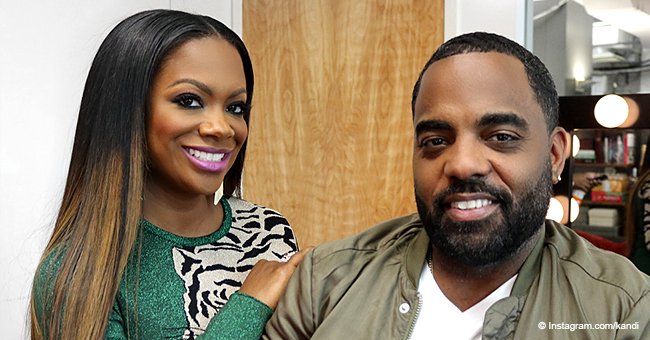 Kandi Burruss reveals that she and Todd Tucker found a surrogate to carry her baby girl
Kandi Burruss and Todd Tucker are expanding their family, and this time around, they decided to use a surrogate to bring their new baby into the world.
The "Real Housewives of Atlanta" star revealed to US Weekly the good news on Monday, exclaiming that she and Todd are excited about it. "Yeah, yeah, we're moving forward. We've decided we wanted to … get a surrogate," the 42-year-old explained.
Kandi has been facing pregnancy rumors for months now after a teaser from the new season of "RHOA" hinted that she was thinking of having another child. On the first episode of the 11th season, Burrus discussed with her eldest daughter, Riley, the idea of adding to her brood, and now she finally confirmed the process is a reality.
"We did find someone, and right now we are in the process — you know it hasn't been done — but we're in the process," she revealed.
Kandi also revealed that she was a bit apprehensive of using a surrogate at first. She had her two-year-old son, Ace, through IVF, but no one on her close circle of friends has used a surrogate, so the process was a completely unexplored area for her and Tucker, who also has a daughter from a previous relationship.
"Like, I don't have anybody who can tell me [about it]. When we were going through the IVF process, I did have a couple of friends who had done it, so, you know, I could talk to them, but this is a situation where I don't have anybody I can talk to."
Burruss didn't want to keep the mystery for later and revealed the gender of her potential baby:
"We have girls," she said. "We have two embryos that are still left from when we had Ace. So, we have two embryos left, and we know they're girls."
The Bravo star also revealed that 16-year-old Riley was not so sure about her decision of having more babies.
That discussion was aired during the season premiere of "Real Housewives of Atlanta" when Riley slammed her mom for "never being home" to raise Ace, and wondering how was she planning on taking care of more babies if she's never around.
However, it seems like Riley's case was dismissed, and now she will be a big sister for the second time next year.
Please fill in your e-mail so we can share with you our top stories!