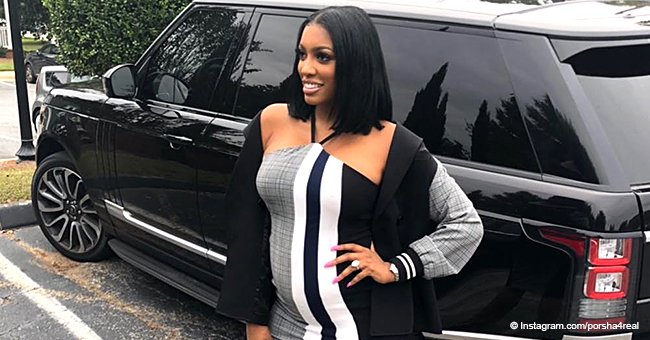 Porsha Williams returns home after hospitalization following pregnancy complications

Porsha Williams and her baby are fine after a brief health scare a few days ago. The pregnant star revealed she's back home from the hospital and even went out to vote.
Porsha Williams is back home after a brief hospitalization and was advised to take a week of bed rest.
The pregnant housewife of Atlanta had quite a scare a few days ago when she experienced severe pain due to complications in her pregnancy. Her friend NeNe Leakes alerted fans of her hospitalization on Instagram and asked for prayers for the would-be-mother and her baby's safety.
Porsha has been worried about her baby ever since she first found out she was pregnant. She suffered a miscarriage six years ago due to fibroids in her uterus. Last month, she and her baby daddy Dennis McKinley threw a prayer party in order to encourage her friends and family to pray for her first child's good health.
Following her recent health scare, all is well according to Porsha who announced she's "home sweet home" in an Instagram Story. She also thanked her fans who prayed for her.
Shortly after announcing her return home, Porsha revealed she did her duty as a citizen and voted. In a video post, she urged her followers to convince her assistant to vote as she did before her weeklong bed rest.
"Y'all give my assistant hell so he will go vote! lol I voted before my one week bedrest. Make sure you get on y'all friends and family ASS to GO VOTE!!"
Porsha is expected to deliver a baby girl in two months. She revealed her baby's gender during a gender reveal party where guests participated in releasing confetti poppers filled with pink ribbons. Videos from the party were posted by the reality star and it seemed like a whole lot of fun.
"HAPPY HAPPY JOY JOY," she captioned one of the clips before adding the hashtag "#MiniPrincessPorsha."
Here's hoping Porsha's pregnancy sees no more threats in the coming months as she looks forward to finally becoming a mom.
Please fill in your e-mail so we can share with you our top stories!