Rare 'Dumbo' octopus sighted by deep-sea scientists (video)
A team of underwater researchers recently captured amazing footage of the rarely seen Grimpoteuthis octopus lovingly called "Dumbo" after the famous Disney elephant with his extra-large ears.
The unmanned vehicle operated remotely by the non-profit Ocean Exploration Trust is currently exploring the ocean floor off the coast of California.
The ghostly transparent apparition is a thrilling rare sighting as the umbrella octopus is known to live at depths of below 9,800 feet.
Read more on our Twitter account @amomama_usa.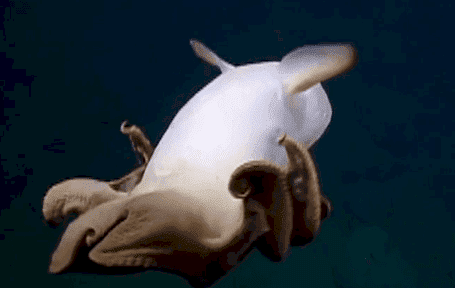 The Dumbo octopus, while not a rarity in itself, has a lifespan of between 3 and 5 years spent at depths of up to 23,000 feet.
Because of their habitat, scientists do not get to see them alive very often and the footage taken will certainly help experts studying these cephalopods.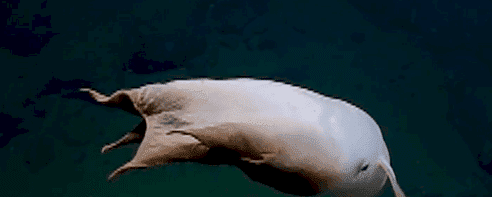 Chad King, the lead scientist on the mission, said his team was "elated" they got to see the octopus swimming around in the ocean, live and free.
"The fact that we encountered one is what is special."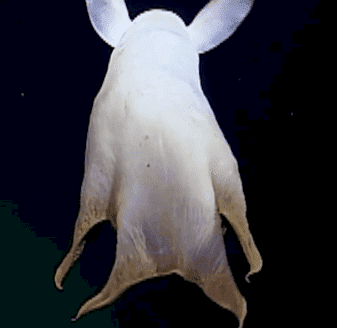 While watching the graceful movements of the octopus, it's "ears" flapping as it slowly moves through the water, one can see the distinct resemblance it bears to "Dumbo."
Then the octopus opens up and her beautiful "skirt" twirls like a ballerina in an otherworldly dance under the sea that leaves one in awe of the vision, hence the other nickname of "umbrella" octopus.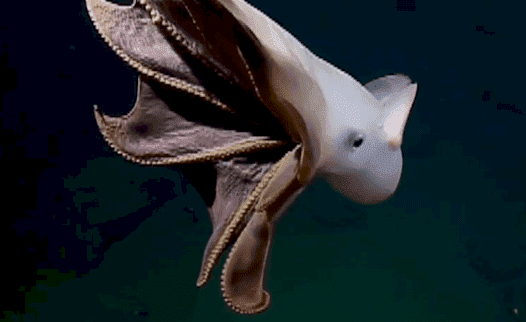 "Oh, and the world loves a dumbo."
Using special lasers to measure the size of the octopus, the estimates suggest she was under two feet long. The largest Dumbo ever measured was more than 6 feet.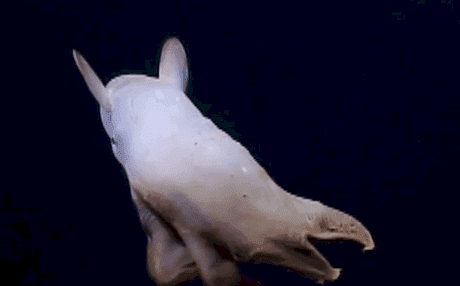 The Ocean Exploration Trust said in a statement,
"At first the ghostly octopod drifted past the camera on ROV Hercules flapping its pair of wing-like fins, then it inverted its web, spreading it like an umbrella to reveal the eight arms each with a single series of suckers and two series of finger-like muscular structures called cirri (hence the name cirrate octopod)."
The octopus was sighted in the Monterey Bay National Marine Sanctuary off the coast of California during E/V Nautilus's first dive as part of a two-week exploration mission.
WATCH: A rare sighting of 'Dumbo' octopus, named for the fins on the sides of its head, stuns deep sea divers https://t.co/YqG2CjxQlb via @ReutersTV pic.twitter.com/85aa9CrpXS

— Reuters (@Reuters) November 7, 2018
In another "rare octopus sighting," a kayaker was hit in the face by a projectile octopus flung at him by a seemingly irate seal.
Now that's certainly something you don't see every day either!