Man wakes up after a 12-year coma to find that his elderly mom took care of him all that time
A young man has been in a coma for 12 years. He recently woke up to the realization that his elderly mother has been taking care of him all this time.
Wang Shubao was left in a coma after an accident. As a result of the crash, He also has quadriplegia.
He is cared for by his 75-year-old mum. The young man, who lives in China, woke up from his coma to the sight of his mum's face covered in tears.
Wei Mingying, the man's mother, has cared for her son for over a decade. She has sacrificed everything to look after her son.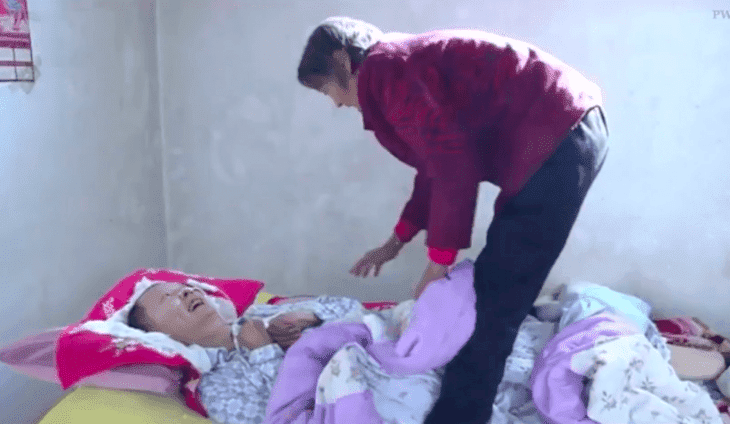 Read more on our Twitter account @amomama_us.
WHAT IS A COMA?
A coma, like the one the young man suffered, is defined as a state of prolonged unconsciousness. It can be caused by many different things including trauma from an accident.
It is considered a medical emergency and Dr's have to act quickly to save as much brain function and life as possible.  It is extremely rare for someone who has been in a coma for more than a year.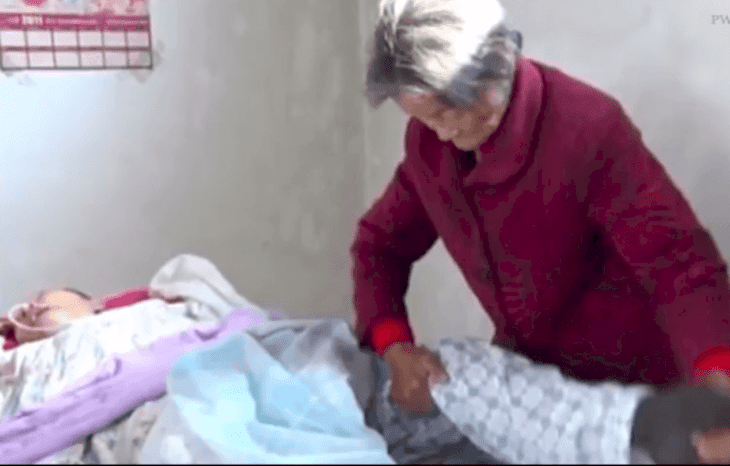 WANG'S CONDITION:
Wang had been in a car accident in 2006 in Shouguang in Shandong province. He suffered life-threatening injuries in the crash.
The quadriplegic had a breakthrough last October when he started smiling while in his coma. Now he has woken up, and while he may not be able to move he can hear, see and smile at his mother.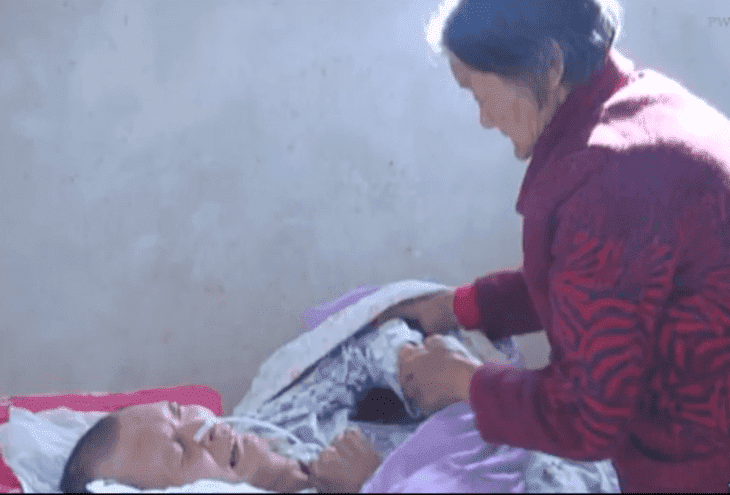 HIS MOTHER'S CARE AND SACRIFICES:
The loving mother spent all her savings on her son's medical bills. Wang's father died while he was a baby.
Therefore the weight of looking after her son fell solely on her shoulders. She is now in debt to the tune of $17,000.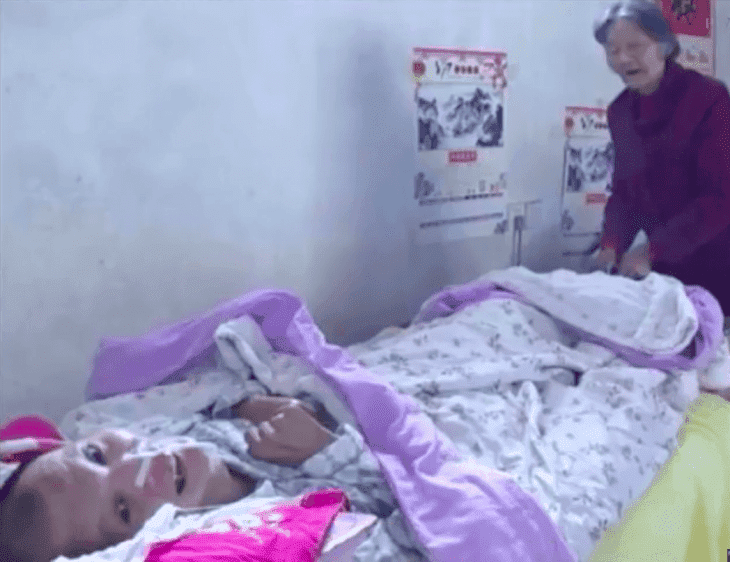 At one point she was so poor, she could not afford to buy food for herself for a month.  She says she would just drink water because her mouth and tongue had gone so dry from hunger.
Her day begins at five every morning. She starts by washes his face then bathes him before massaging his body and repositioning him to avoid him developing bedsores.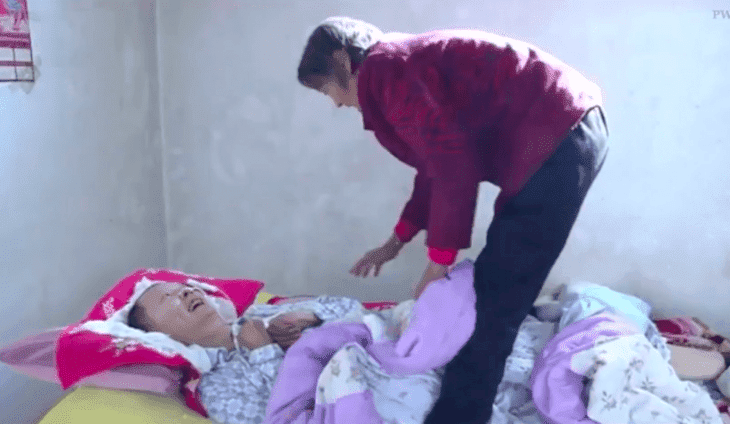 She is thrilled that he is now awake and can smile at her. She says she dreams that he will be able to call her mum again some day.