'The Voice' contestant performs a Kelly Clarkson song and her singing is amazing
Aspiring singer Abby Cates sang Kelly Clarkson's hit song "Because Of You" on a recent episode of "The Voice," and her performance was incredible.
Cates, 17, from Cincinnati, Ohio, performed Clarkson's iconic song in "The Voice" Knockouts recently. The young singer not only had the blessing of the award-winning songstress going into this but she also stunned her entirely with the performance.
Cates, who began choir in kindergarten and joined theater in the second grade, is a member of team Kelly, so Clarkson really picked this tune for the teenager to perform.
Clarkson even rearranged the song a bit for her. She also told Cates some of the back stories behind the lyrics.
Follow us on our Twitter account, @amomama_usa, to learn more and scroll down to watch her performance in the video below.
Clarkson revealed, "I wrote it at 16, it literally just started as a poetry kind of thing because I just needed to get it out and my mom was like 'you are very angry about something, you should start writing.'"
"I wanted this song to sound different when I was recording it because, when I was writing it, I had different intent," she continued. "Abby is singing this song how I wish I would have sang it in the beginning. I saw my mom break. You watch that and as a child you don't know how to help."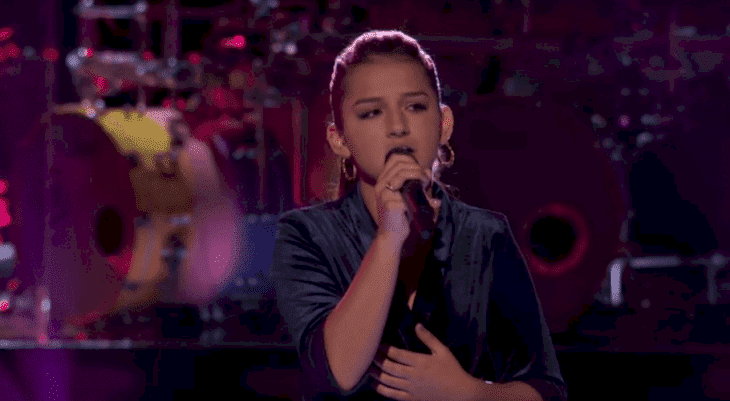 According to her, the lyrics that include, "Because of you, I never stray too far from the sidewalk / Because of you, I learned to play on the safe side so I don't get hurt" were a reflection of experiencing childhood in a broken home.
All through Cates' performance, it's apparent that Clarkson is mesmerized with her vocal ability. She can't resist the urge to applaud and let out a loud "Yes" at the end.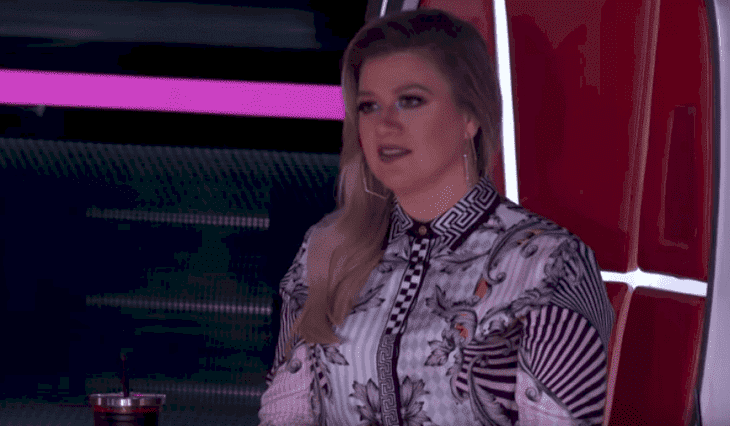 Cates, who is currently a worship leader in her school, competed against Claire DeJean, who performed Shawn Mendes' "There's Nothing Holdin' Me Back."
While both young artists did a good job, Cates was unmistakably the most loved and appeared to have Clarkson holding back tears. It's not surprising that Clarkson chose to advance her to the live playoffs.