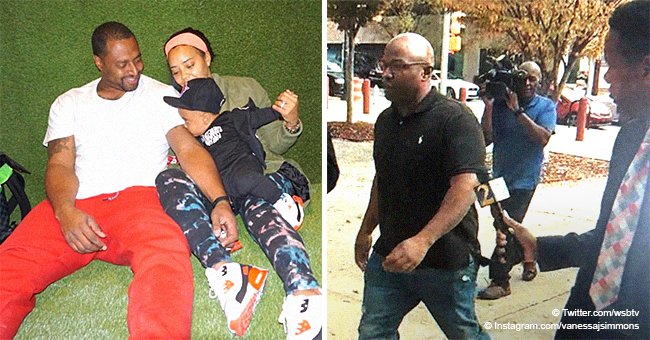 Suspected killer of Angela Simmons' ex-fiancé turns himself in, charged with murder
The suspect in the murder of Angela Simmons' ex-fiance has surrendered. He reportedly came forward due to pressure from a fugitive squad.
The man accused of killing Angela Simmon's ex-fiance has turned himself in and now faces charges of murder.
THE CRIME
Sutton Tennyson, the father of Simmon's child was shot to death in his home's garage in the afternoon of November 3. He was reportedly having a conversation with the suspect, Michael Williams, when things got heated and he was shot multiple times. Williams fled in a car after but has now reportedly come forward to the Atlanta police.
THE SUSPECT
According to Williams' lawyer, Jackie Patterson, his client was forced to surrender due to pressure from a fugitive squad in search of him. Patterson maintains Williams, 44, is "presumed innocent" and will not be making any statement.
"He's absolutely devastated," Patterson said of Williams. "He's a family man," she adds.
THE EX-FIANCE
When news of her ex-fiance's death reached her, Simmons took to Instagram to express her grief. She said she was "hurting" and "numb." She thanked Tennyson for leaving her with her greatest gift – their two-year-old son, Sutton Jr. She also promised "to hold SJ down in every way."
Simmons was in the middle of a custody battle with Tennyson at the time of his death. In fact, they both appeared in a Manhattan court on October 30. Simmons was reportedly fighting for an increase in Tennyson's child support payments which is currently $1,250 a month. She received temporary custody of Sutton, Jr. in July. The couple ended their relationship in December 2017 after Simmons claimed Tennyson was violent towards her.
Williams is now facing charges of murder, aggravated assault with a deadly weapon and possession of a firearm while committing a felony. He'll be facing a judge on November 8.
Please fill in your e-mail so we can share with you our top stories!