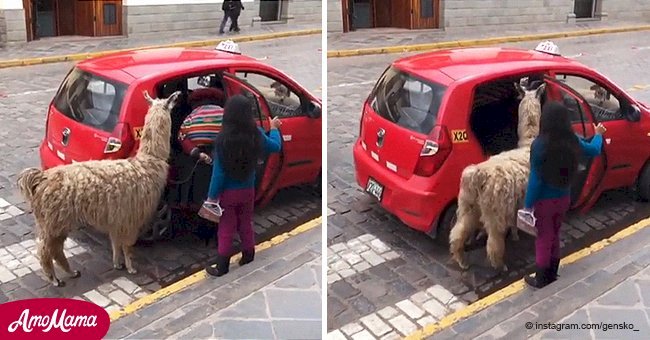 Alpaca catching a cab in Peru has millions of viewers enthralled (video)
What do you when you've got places to go and things to do? Why, you catch a cab, of course! An alpaca getting a ride in Peru has gone viral, and you'll understand why when you see the video.
It's not every day that one sees a farm animal hailing a taxi, so it's understandable that someone caught this random occurrence on film or who would have believed him?
Alpacas are a type of camel, cousins to the llama, that originate from west-central South America where they are bred for their wool and meat.
They are typically found in Peru, Chile, and Bolivia - not necessarily in taxis!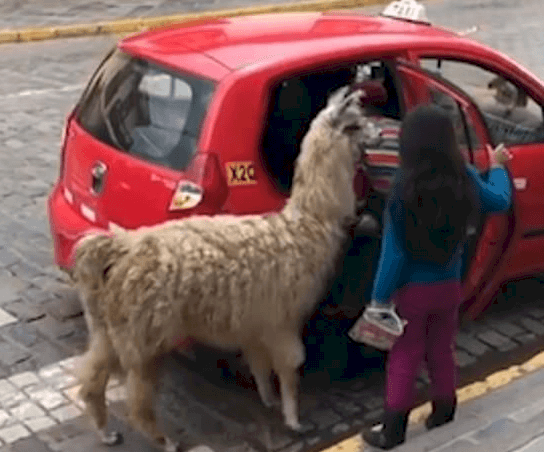 Instagram/Andre J Mendivil
The video was shared on Instagram by Andre J Mendivil and captioned:
'Something different. My dad caught this on video while walking around the streets of Cusco, Peru'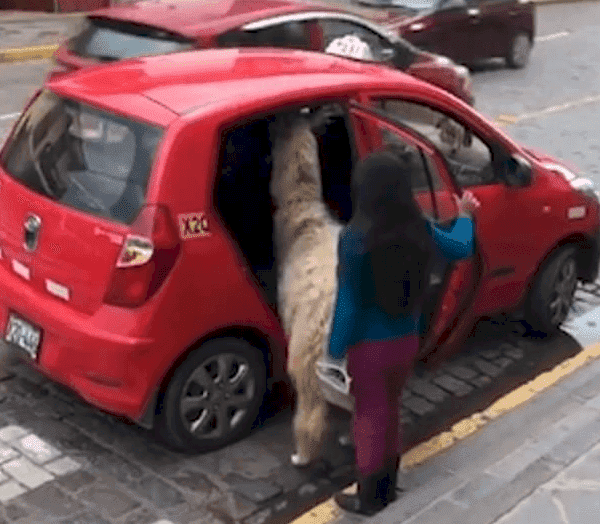 Instagram/Andre J Mendivil
In the video, a little red taxi stops for two people and their pet standing beside a busy Cusco street in Peru. The driver of the cab doesn't seem to raise any alarms at the surprise guest passenger.
First, one person gets into the back seat and then the alpaca casually climbs in as though he's been doing this for years while the other person courteously holds open the door.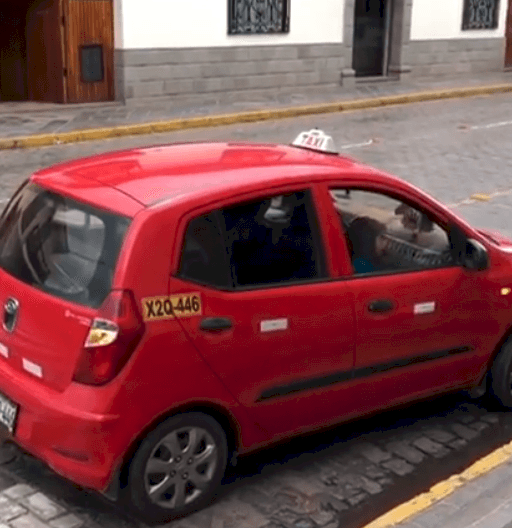 Instagram/Andre J Mendivil
The second person then closes the back door behind the alpaca and gets into the front of the cab to sit next to the driver.
The cameraman also managed to capture the scene inside the cab showing the first passenger giving the driver directions while the alpaca nonchalantly watches traffic.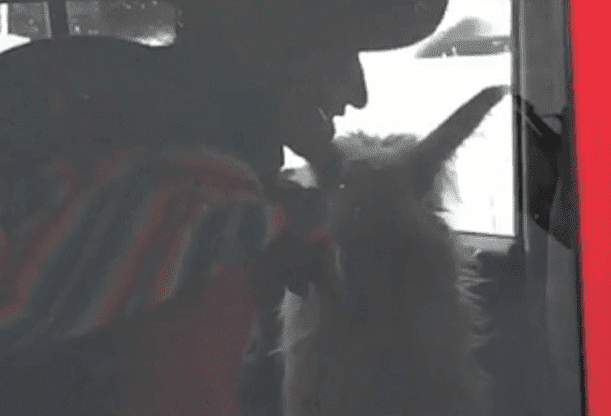 Instagram/Andre J Mendivil
While alpacas are considered domestic farm animals, they aren't usually seen walking around on leashes or calmy getting into motor vehicles.
Do you live in a place where the taxi drivers allow your dog, cat, chicken, or cow to take a ride with you in a cab? Watch the video below to see exactly how it all unfolded.
A camel who was hit by a car and ended up going for a ride unwillingly recently was not as lucky as this sweet alpaca.
He broke his leg during the accident and desperately tried to escape the confines of the car. Luckily, he received veterinary assistance and was able to recover.
Please fill in your e-mail so we can share with you our top stories!