Veteran goes 3,000 miles and 2 war zones to reunite with a dog he saved from the rubble in Syria
A man waited more than eight months to hug a dog he rescued, who he said "saved his life" when he was fighting in Syria.
Sean Laidlaw and Barrie, a small stray dog, walked through five countries, survived in two war zones, traveled more than 3,000 kilometers and a 12-hour trip to finally reunite.
When Laidlaw arrived at the Charles de Gaulle airport in France to receive the dog last Saturday, November 3, 2018, Barrie was three times as big as when he rescued her. Recognizing Laidlaw, the dog quickly jumped into the arms of its new owner.
The link between Laidlaw, a British bomb specialist, and the little dog was born in February 2018. He was walking through a destroyed area in Al Raqa, a city located in northern Syria. Suddenly, in the middle of the rubble of the place, the man heard a cry in the distance.
Follow us on Twitter for more @amomama_usa.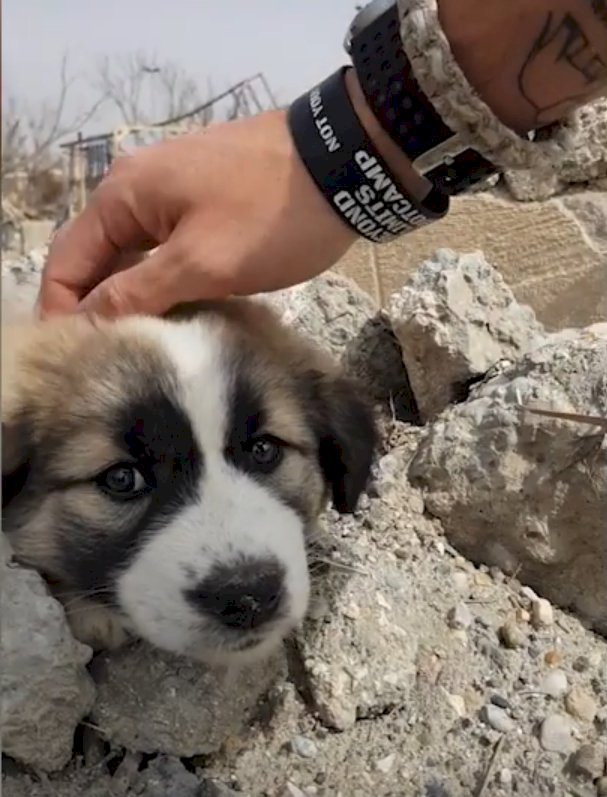 The sounds came from a pile of waste from a school building that worked before a bomb exploded. When he picked up one of the debris, a small dog appeared. He told the British tabloid DailyMail, his first reaction was to try to caress her.
But it was impossible. The dog was in a very strong state of shock and could not react. When he saw her, the soldier brought her food and water, and he also cut the area so that it became a safe place. Barrie did not eat or drink until after three days.
The 30-year-old soldier managed to convince the animal to rest on his lap; He generated confidence and, soon, he realized that it was a female dog. They did not separate during the next three months.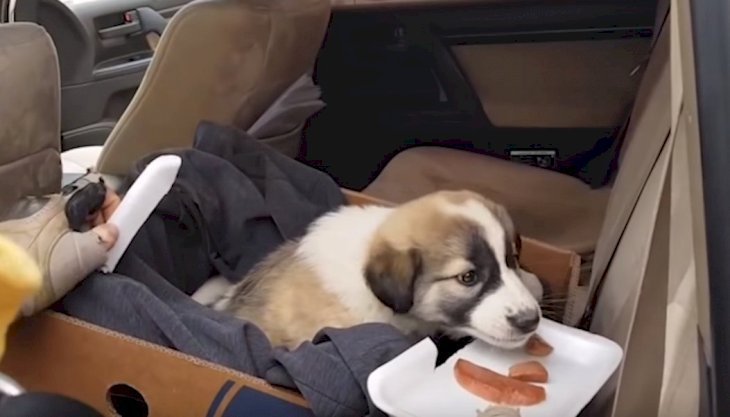 IN TIMES OF WAR
In an interview with DailyMail, Laidlaw recalled the strength that Barrie gave him to continue with his service.
"Working in a war zone, coming back to camp you sit in your room on your own. To have a companion you can play with and train, it kept my mind away from all the things I was seeing and doing out there," he said.
In May 2018, Laidlaw ended his time in Syria and his superiors notified him that he was not going to return to the country in war. His first thought, he says, was the future of his dog.
"I might be one of the only people who was unhappy not to go back to Syria. I was on the way to the airport with my dad when I got a message telling me not to board my flight and go home," he said.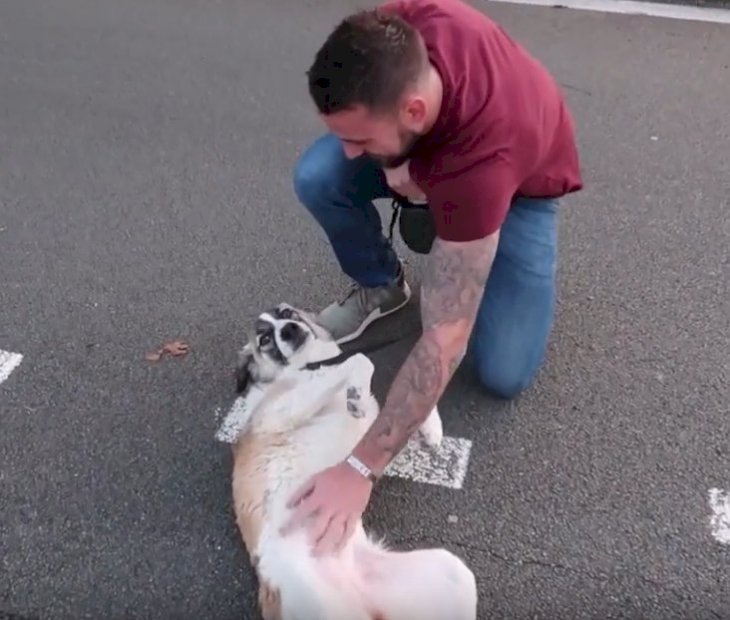 THE TRANSFER TO HER NEW HOME
The soldier contacted the WarPaws organization to help him transport Barrie. This organization specializes in bringing new homes to dogs rescued from war zones.
In addition, he created a campaign through the GoFundMe portal to raise more than USD 4,500 that were necessary to achieve the transfer, but that was only the beginning.
In April, WarPaws took Barrie to Iraq where she was vaccinated and had a routine checkup to see how her health status was.
Since August, Barrie remained for two months in a quarantine period. But in October, the organization's staff moved her to Jordan, where Laidlaw was expected to pick her up with the money he had collected.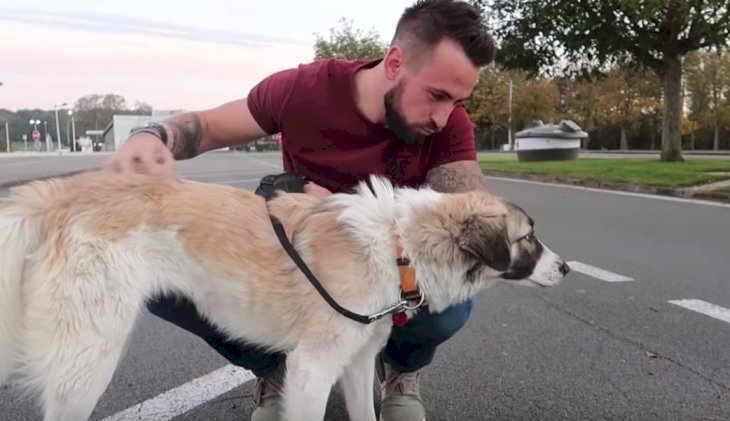 AN EXTRA HELP
However, the owner of WarPaws, Louis Hastie, who was also traveling to Jordan to move other dogs to Paris, offered to take Barrie to Paris at no cost.
Knowing that Hastie would take Barrie closer to her new home, Laidlaw was overcome with emotion. The ex-combatant woke up at 06:00 am and undertook a trip from Essex, the British county where he lives, to Paris.
In the sight of dozens of travelers, Barrie arrived at the airport and Laidlaw received her with his family. Now, Sean and Barrie will start a new life in the United Kingdom.
"I feel that maybe it might seem that I saved Barrie's life, but I feel that, in reality, she saved mine, it's a kind of love that I did not know, she's my best friend," the soldier concluded.
OTHER SIMILAR STORIES
This is really a heartwarming story that reminds us of a St. Petersburg, Florida soldier, who was reunited with a dog she also rescued while she was deployed in Iraq in 2017.
Towards January 2018, as her 1-year deployment was expected to end, the soldier couldn't imagine leaving her dog behind. She decided to post a picture of the dog to Facebook with the caption, "I wish I could take her home."
After months trying to get the dog on a flight to the USA, the soldier reunited with the dog she fell in love with and saved. She says none of this would have been possible without the help from strangers, and the friends she made in Iraq at her base.
If you love these sweet stories of soldiers that became best friends with animals while being deployed overseas, you have to watch this heartwarming video.
Even though wars are considered the worst activity ever, some soldiers usually find a way to think about something different by adopting animals and spending time with them. These soldiers rescue them and even upload photos on social media showing their new friends.