These soldiers became best friends with animals while deployed overseas

Even though wars are considered the worst activity ever, some soldiers usually find a way to think about something different by adopting animals and spending time with them.
According to Bored Panda, several animals are abandoned in dangerous war zones and, during combat, many of them unfortunately die. Thankfully, several brave souls rescue them and even upload photos on social media showing their new friends.
One of the multiples images on the Internet portrayed Marine Sergeant Frank Praytor feeding an orphaned kitten. According to the description of the post, the mother of the little cat died during the war, so Praytor adopted it.
The best aspect of the black-and-white shot was that it showed the man feeding his new friend in a trench.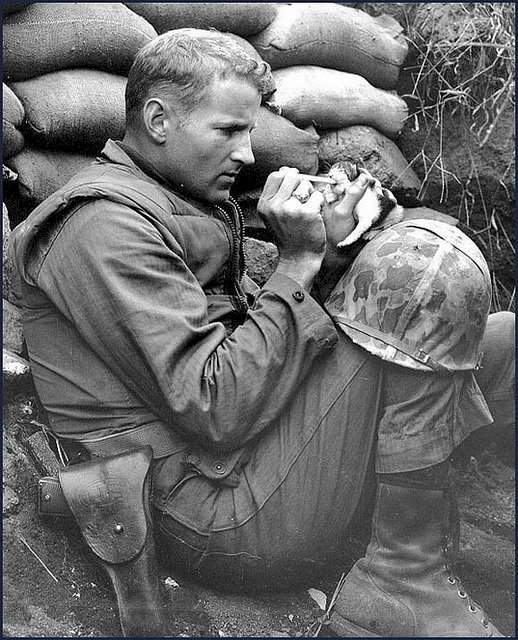 Source: Bored Panda
Another photo showed a soldier in Afghanistan taking a selfie with a little "shy" cat on his back also looking at the camera.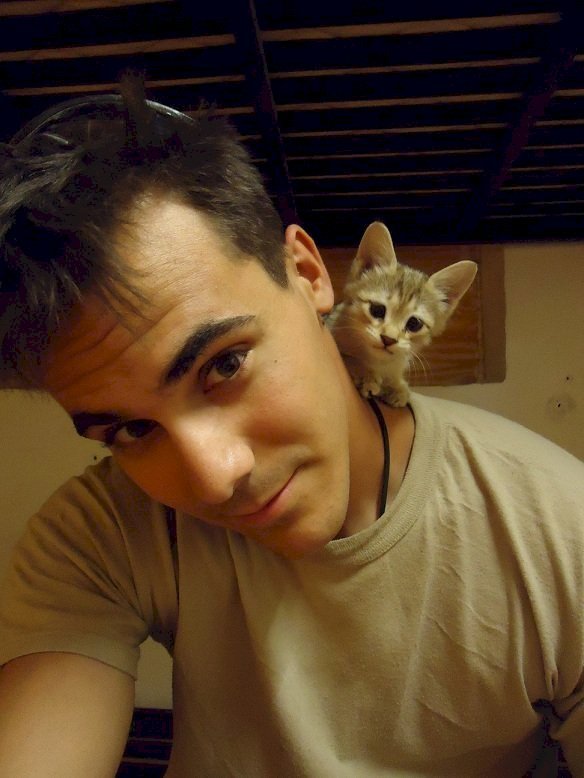 Source: Bored Panda
There is one displaying a soldier wearing his uniform while a tiny puppy was popping its head out if the man's backpack.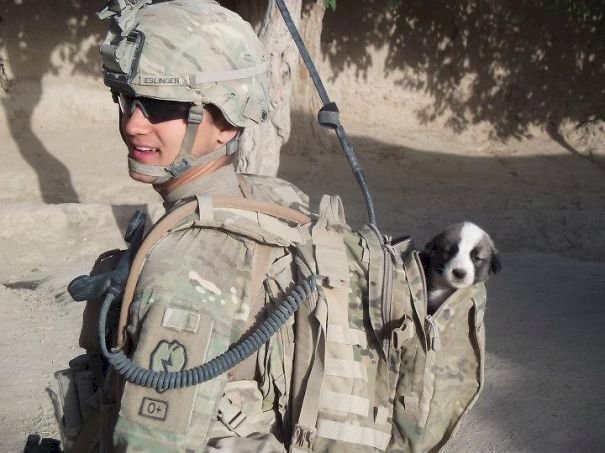 Source: Bored Panda
An image portrayed a soldier resting in what seemed to be a helicopter while a cat was resting on his chest. The description of the post pointed out that it took place in Afghanistan in 2009.
Read more on our Twitter account, @amomama_usa.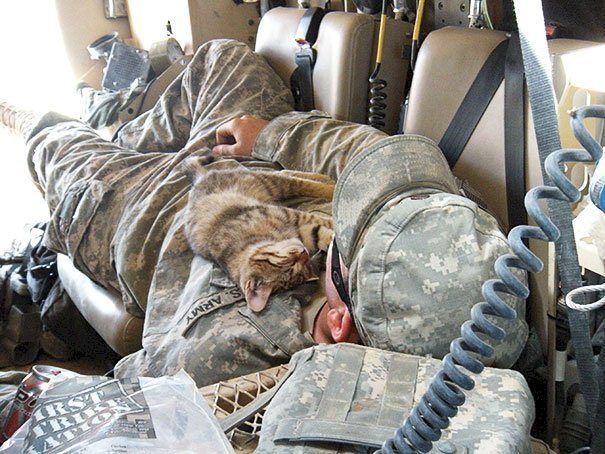 Source: Bored Panda
One of the pictures that has also attracted a lot of attention showed another soldier wearing his uniform holding a dog in his arms and even kissing it. The description explained that the animal was saved from the streets of Afghanistan.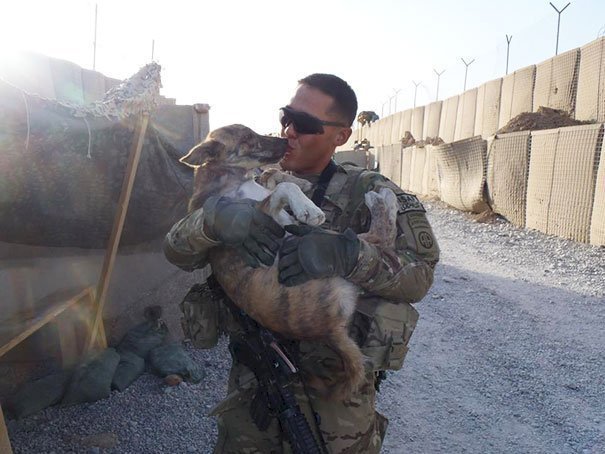 Source: Bored Panda
Another one displayed a soldier kneeling down in front of three dogs while feeding them. The animals were peacefully waiting for the man to give them food.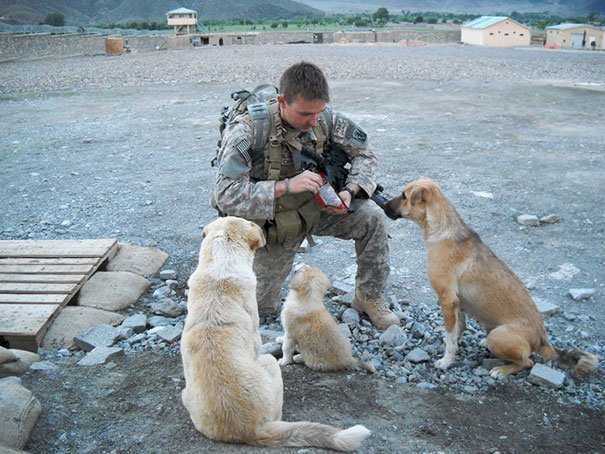 Source: Bored Panda
Finally, there is one showing a tiny puppy resting its face of the arm of a soldier, who didn't appear in the frame of the photo.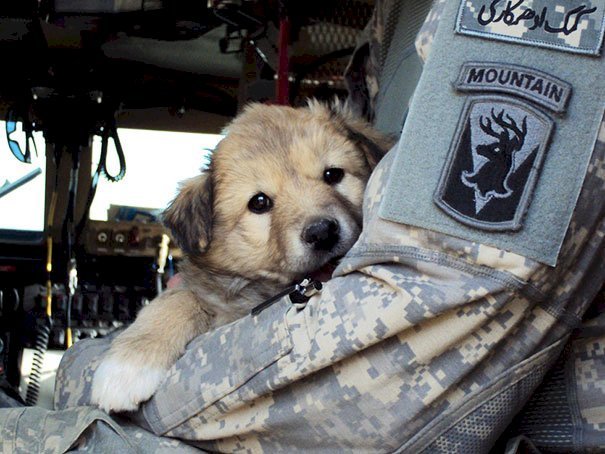 Source: Bored Panda
There is a private non-profit organization called the Afghan Stray Animal League that operates and supports a shelter and low-cost veterinary clinic for homeless, abandoned, sick, and injured small animals in Afghanistan.
It is located in a refurbished house in Kabul, the Afghan capital, which has a large population of neglected street dogs and cats.
Apart from that, there are several other organizations with a similar goal, including Nowzad, Puppy Rescue Mission, and Operation Baghdad Pups.
Please fill in your e-mail so we can share with you our top stories!