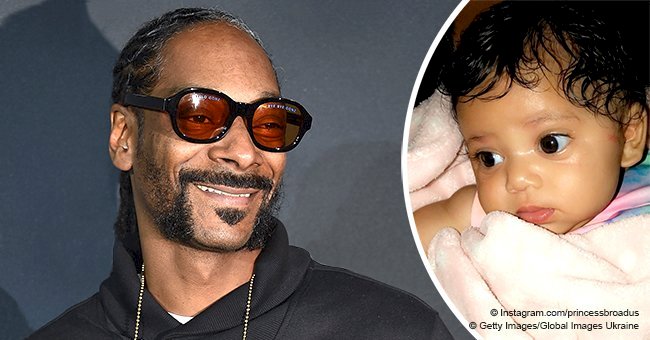 Snoop Dogg's baby granddaughter melts hearts with her head full of hair in adorable photo
Snoop Dogg's latest grandbaby is such a cute little lady. She was recently pictured in an Instagram post and had social media users going "Awwww."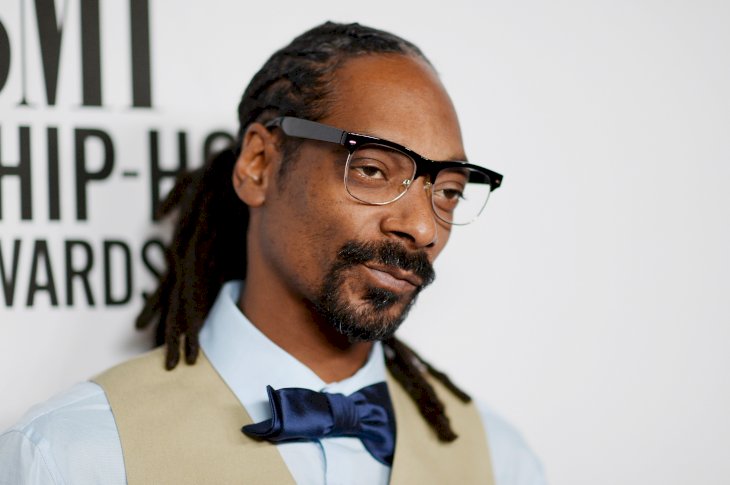 Getty Images
Snoop's oldest son, Corde Broadus welcomed his second child three months ago, and in a recent photo shared by Corde's sister, Cori, baby Eleven is looking more adorable than ever.
Cori, who put up the Instagram post, could also not resist the little tot's loveable appearance. Wrapped in a pink blanket, Eleven looked perfect with her bright eyes, smooth skin, and full, curly hair. The proud auntie wrote in the caption:
"Okay wait why is my niece so precious."
Netizens trooped to the comments section to gush over Snoop's second grandchild and only granddaughter:
"Adorbs litte cutie pie!!!! Look at cute little round nose!"- @rox2010
"Gorgeous!!! She's got her daddy's eyes"- @simplygiz
"Great Rising SUN-SHINE"- @chasdropnjewels
Doting granddaddy, Snoop Dogg has also shown off his granddaughter on several occasions. When she was born, Snoop took to Instagram with a heartwarming video of Eleven. The "Gin & Juice" rapper could be heard saying in the clip:
"Look at this beautiful little baby right here. Momma, daddy, y'all did an amazing job."
Corde and his spiritual guru girlfriend, Soraya, welcomed their daughter on August 18. The second-time dad revealed on Instagram that Soraya did an all-natural birth and encouraged his followers to "take advantage of the experience of giving birth the natural way."
Eleven joins her older brother, Zion Kalvin, who Corde had in January 2015 with his then-girlfriend, Jessica Kyzer. Snoop was stoked at the time and shared his excitement with a message on social media.
Since then, the 47-year-old granddaddy has been known to flaunt the young man and update fans of his growth and activities.
It's no surprise at all because four months after Zion's birth, Snoop told the world what kind of grandpa he would be:
"I'm going to be a gullible, get-away-with-everything kind of grandpa. It's just a spark of joy just to look in his eyes and to be able to hold him. I thank my oldest son for making me a grandfather."
Please fill in your e-mail so we can share with you our top stories!