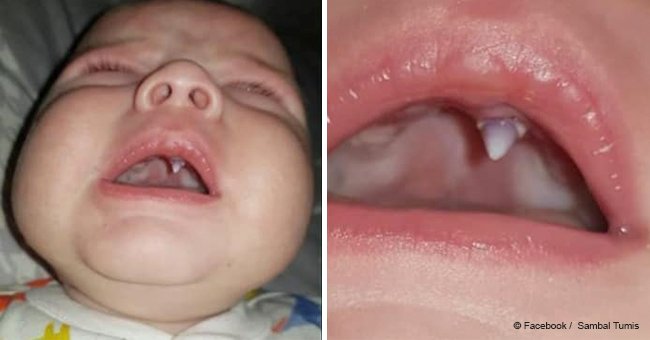 Parents and doctors horrified after baby grows a 'fang' overnight
An Irish baby grew a strange fang overnight, leaving his parents and doctors baffled. It was just in time for Halloween.
According to the Iris Mirror, a mom had the shock of her life when her 11-week-old baby boy grew a "vampire" fang out of nowhere.
On October 15, Tara O'Byrne, a mother of two, went about her morning routine, as usual, going to her son's nursery just in time for him to start fussing around 7 a.m and giving him a pacifier that would allow him to sleep at least one more hour.
However, baby Oscar kept crying and was uncomfortable about something. She took the baby out of his crib and changed him, but not even that would calm him. So, assuming that he was just hungry she got ready to feed him, and that's when Tara made a terrifying discovery.
There was a fang on her child's mouth that wasn't there the night before.
BABY WITH "VAMPIRE TOOTH" ASTOUNDED DOCTORS
Frightened, she took Oscar to the nearest hospital, Our Lady of Lourdes Hospital, but once there, doctors were as intrigued as the mom about the child's new tooth.
Not wanting to waste any time, O'Byrne decided to take Oscar to Temple Street Hospital instead, and there she was told to see a dentist in Drogheda who would know what to do.
The dentist was as shocked as the first doctors, and the scared mom. Neither she nor any of her colleagues had ever come across a similar situation before.
The dentist called in several other colleagues to discuss the case, and they concluded that the fang had to be removed. But hat turned out to be quite an adventure.
REMOVING THE FANG AND WHAT HAPPENED AFTER
O'Byrne had to hold her fussy baby down while the dentist worked, keeping his arms still while the woman pulled the tooth out of his tiny mouth. But then something went wrong. Somehow the baby's tooth was drawn up into his nose by the suction, where it got stuck.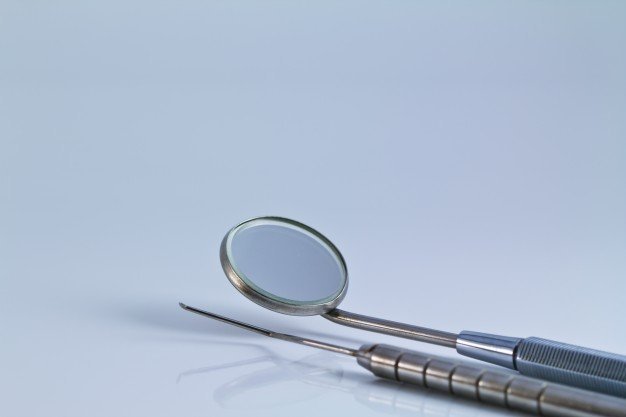 Source: Freepik
Tara revealed that she was terrified with the entire situation. Not every day your baby grows a teet and has to be taken into the dentist. But she remained as calm as possible to make the dentist' work more manageable, and after some more time, the strange tooth finally popped out.
She took the tooth home and confessed that she would keep it and show it to Oscar when he is older. He's probably going to enjoy the strange adventures of his "vampire baby" days.
Even though Oscar's situation is unique, he's not the only baby that had to visit the dentist office before turning 1-year-old.
A YOUNGER BABY WITH A TOOTH
Isla-Rose Heasman had her first tooth removed at the tender age of 12 days.
She was born with the tooth but had to have it removed because it was wobbly and it could fall anytime, choking the baby in the process.
Isla-Rose's mom, Jasmin, from Plymouth, Devon told BBC that she never expected to take her baby to the dentist so early in her life.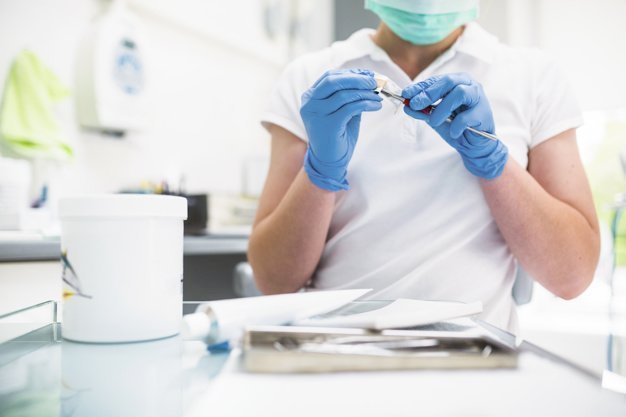 Source: Freepik
"She had to have it taken out as it was wobbly. She was braver than me; she didn't really cry," she said.
Isla is the youngest patient ever to visit the Seven Trees Dental Access Centre and Dentist Alaa Jebur, who performed the procedure on the baby, said she "hardly made a sound" during the extraction.
Jasmin, on the other hand, was not as brave as her baby girl. "I had to go out of the room crying because I couldn't stand seeing my princess in pain," she said. "It looks weird her not having a tooth now."
According to the British Dentist Association, about one in 2,000 babies are born with natal teeth, which are present above the gum line at birth.
Even though the cases are rare, pulling out the tooth won't affect the later development of the tooth once the baby is ready for it to grow again.
A toothache in childhood is very common, and a child weeping in agony can drive a concerned parent frantic with worry.
TEETHING BABIES
When a child is teething, the pain can be quite high for them, as the tooth cuts its way to the surface of the gum. If necessary, doctors recommend giving the child in acute pain acetaminophen or ibuprofen in a dose appropriate for their age and weight.
If there is swelling, a cold compress should be applied to the site for a few minutes at a time, so as not to burn the skin.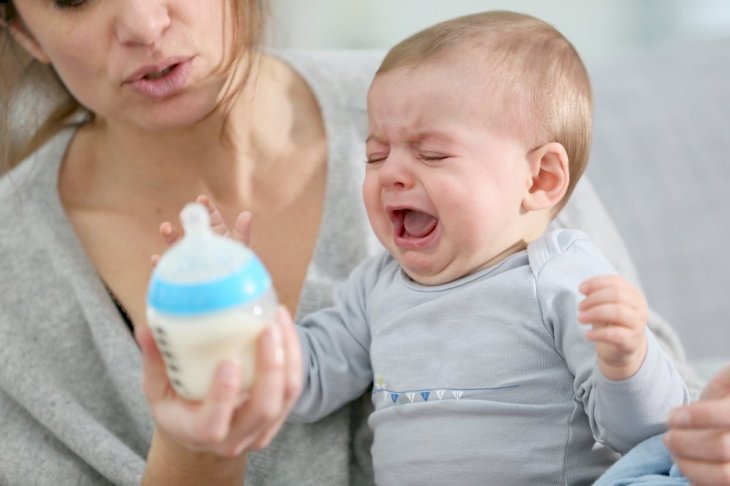 Soruce: Shutterstock
Any childhood tooth complaint should be attended to by a dentist, to avoid tooth damage or loss, and children should have regular dentist's appointments from their first birthday onwards.
In this case, Oscar and Isla were truly precocious, having their first appointment and tooth extraction at 11-weeks and 12-days, respectively.
Please fill in your e-mail so we can share with you our top stories!
The information in this article is not intended or implied to be a substitute for professional medical advice, diagnosis or treatment. All content, including text, and images contained on news.AmoMama.com, or available through news.AmoMama.com is for general information purposes only. news.AmoMama.com does not take responsibility for any action taken as a result of reading this article. Before undertaking any course of treatment please consult with your healthcare provider.