Man stitches entire holiday wardrobe into his coat to beat baggage charges in viral video
A man came with an ingenious solution to avoid an airplane's charges on carry-on luggage: he brought his entire holiday wardrobe inside of an old jacket.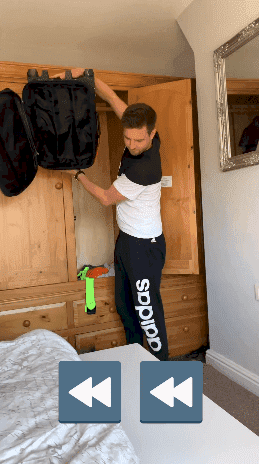 Lee Cemino, a 30-year-old from Stoke-on-Trent, Staffordshire, is a loyal customer of Ryanair. But when the airline introduced new baggage charges into its policy, the man wasn't happy.
The low-cost airline, which has faced lots of controversies these past months, decided to start charging customers a minimum of £8 for any bag that won't fit under the seat in front or weighs more than 10kg.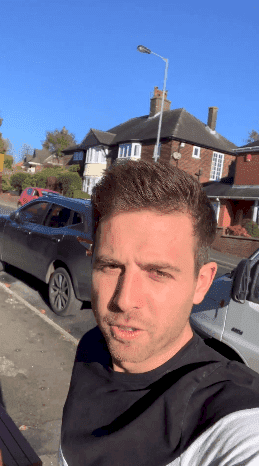 Cemino had booked a two day trip to Belfast, but he was determined to avoid the new charges of his favorite airlines. "I often travel Ryanair, cheap flights and for great destinations," he told Daily Mail.  And continued:
"Because I travel so often, I'm pretty clued up about on the luggage rules. I always manage to get my clothes into hand luggage. I had an old coat at home so I thought why not try and see what my local tailors could do. We proved we can do it!"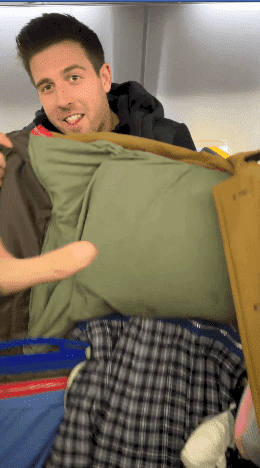 The man recorded the process, from choosing the coat from the back of his closet to taking it to a tailor and storing clothes, shoes and his toiletries inside of the now carry-on jacket.
He then headed to the airport, and even though the coat looked a little puffy on him, it was almost unnoticeable that he had clothes stored in secret compartments on the inside of the piece of clothing.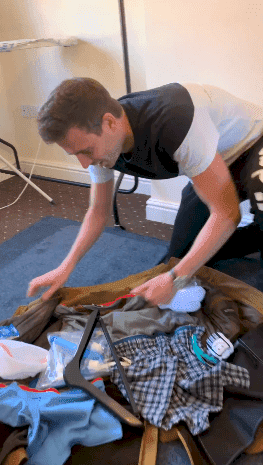 He wasn't confident about getting away with his plan, but after going through security, he was able to pass his coat without anyone suspecting anything in the airline. He told News AU:
"There was no scene created because we weren't trying to make a scene, we just wanted to do it discreetly to see if we could and to prove that you could get on to the plane still carrying what you needed."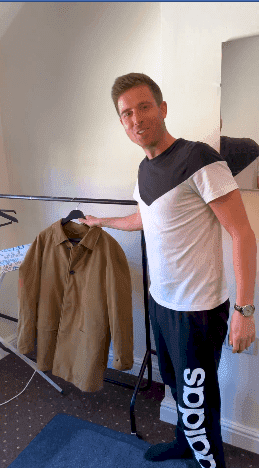 Cemino stated that the coat was not uncomfortable at all and that even after arriving at Belfast he kept wearing until he reached his accommodation.
A Ryanair spokesperson told Daily Mail:
"Thanks to our larger free small bag allowance (40 percent bigger) and cheaper checked-in bag option (£8 for a 10kg bag), Ryanair customers can bring all they need without having to board the aircraft looking like the Michelin Man or Joey from Friends."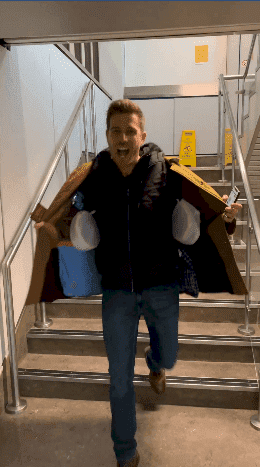 And added that they'd received great feedback from most costumers for the new bag policy, which has improved the check-in process, security, and punctuality of the flights.
Cemino plans to keep traveling with the airline, and he said he'll use his coat once again for a skiing trip he has already booked.