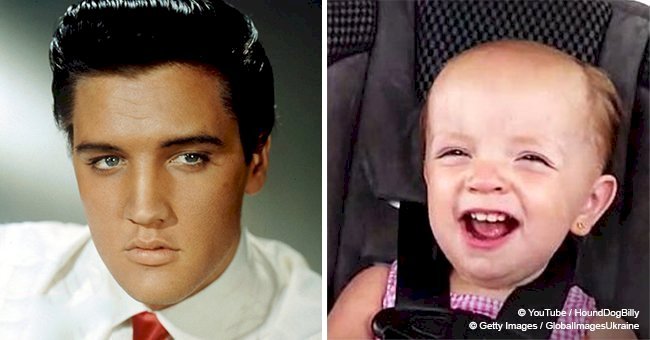 Toddler sings iconic Elvis Presley hit song in the car and her hilarious performance goes viral
It's no secret that Elvis Presley has legions of fans. But what can be a surprise is how young some of his fans are.
Sweet and little Ella Mae is conquering the hearts of many with her interpretation of Elvis' classic "An American Trilogy".
Decades after the unfortunate death of the King, his music is still alive in the hearts and souls of generations of fans, even those who were not born during the time he was alive. Like this little precocious girl that loves the King.
At just 20 months old, Ella Mae is one of Elvis' biggest fans. Who gave the song of this video to Elvis was his wife Priscilla. In spite of being a complicated song to interpret, the girl fell in love with Elvis' voice immediately.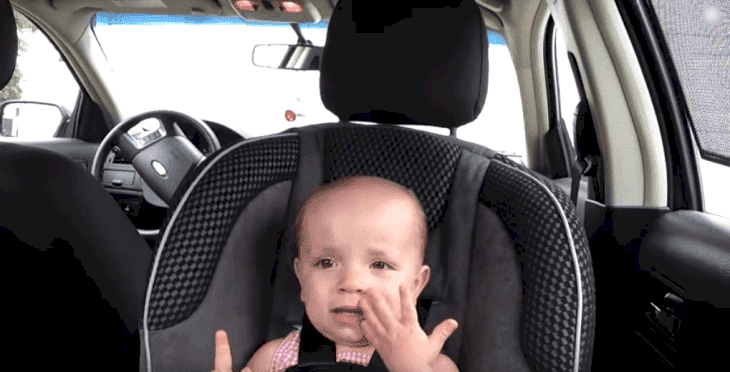 Source: YouTube/HoundDogBilly
What is more surprising is that a little girl can master the lyrics and emotion of the song with such skill. The viral video begins with Ella Mae tied in her car seat while her father starts the vehicle.
The emotion of Ella Mae is contagious when she starts saying "Dad!" many times. , Ella Mae's father makes her favorite Elvis song sound and she can't help but start singing. Sing all the words perfectly and it is obvious how much Ella Mae loves this song.
The acting skills of Ella Mae really shine when she puts all her emotion into singing the song. Each facial expression and gesture demonstrates her love for Elvis and his music. His audience of millions of people can't help falling in love with her endearing interpretation.
What really puts Ella Mae's show above all else is that she pauses every now and then to call her dad. Dad also seems impressed, smiling throughout his daughter's show.
Ella Mae has managed to steal the hearts of thousands and thousands of people around the world thanks to a video uploaded on the internet in which she appears singing the song 'An American Trilogy' by Elvis Presley when she was traveling in the car with her father.
The girl is also an admirer of the Beatles, Beach Boys, Richard Marx, Stray Cats and Bobby Day, among others. We look forward to a new video of this lovely little girl.
Do not keep this adorable interpretation just for you. Spread this charm and let your friends also experience the touching interpretation of Ella Mae.
And if you want to enjoy another story; here we'll tell you about a boy whose singing capabilities are quite shocking for someone so young.
His solo vocals could move even the toughest of critics. But the rest of the choir singing with him is equally as talented and the end result places their rendition as one if the best interpretations of the famous song 'Hallelujah'.
Please fill in your e-mail so we can share with you our top stories!