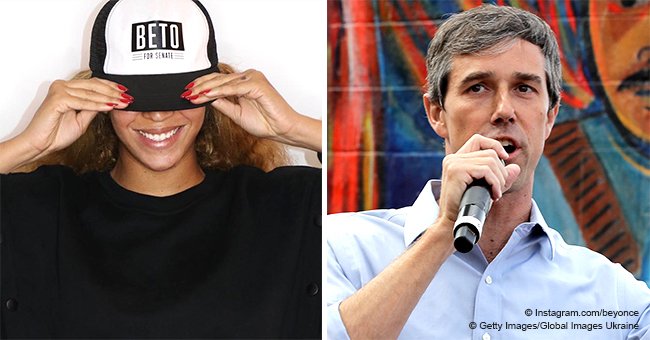 Beyonce gets slammed for showing last minute support for Democratic candidate Beto O'Rourke
For Beyonce Knowles, it's never too late to endorse a candidate. But for many who saw her last-minute pitch for Democratic candidate Beto O'Rourke, her efforts are just a little too late.
Beyonce took to her Instagram just hours before polls closed on Tuesday to express her support for Senate candidate Beto O'Rourke. She shared a series of images wearing a black and white "Beto" cap while encouraging people to vote in her caption.
Though O'Rourke tweeted in thanks for the songstress' endorsement, fans couldn't help but slam the star for posting too late. A wave of tweets rained on Beyonce's parade, clapping back at her for making an endorsement just three hours ahead, instead of three days or three weeks. Many believe she would have made a greater impact if she thought of speaking her mind way earlier. O'Rourke lost to incumbent candidate Senator Ted Cruz.
Here are some of the backlash Beyonce received for her late post.
It was only a little more than a week when fans praised Beyonce for honoring a music legend in her choice of Halloween costume. She channeled Toni Braxton by mimicking the singer's old album cover and dubbing herself "Phoni Braxton". Beyonce rocked the singer's famous short black hairdo, white shirt and leather jacket reminiscent of Toni's album image for "Another Sad Love Song." She posted snaps of her transformation on her Instagram and impressed fans with her uncanny resemblance to the original Braxton.
Beyonce has previously dressed as Michael Jackson, Salt N Pepa and Lil Kim. This only proves she can humble herself in honor of other singers. Here's hoping fans will soon forget her late election endorsement and just focus on her latest Halloween impersonation.
Please fill in your e-mail so we can share with you our top stories!