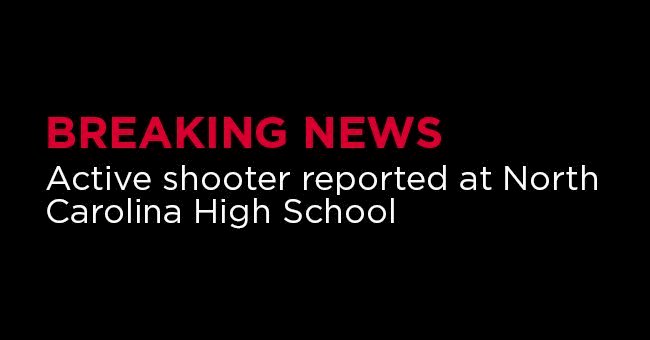 Active shooter reported at North Carolina High School
UPDATE:
The source of reports about an active shooter at Topsail High School in North Carolina turned out to be nothing more than a malfunctioning heater!
Tom Collins, the Pender County Emergency Management Director, said:
"There's no active shooter. It's a malfunctioning water heater."
Collins further said that the sound coming from the heater, a popping noise, "sounded just like an AR-15 [semiautomatic rifle] going off."
Police urgently responded to an active shooter at Topsail High School in North Carolina, outside Wilmington.
The Pender County Sheriff's Office reported that multiple units have been on the scene since Friday morning, 7 a.m. after receiving a phone call about a shooter.
Classes had not yet started when the call was made. The emergency dispatcher said:
"It's extremely busy right now. All of our units are trying to take this person into custody."
A local parent told WWAY that he received a call from the school district saying that all schools on the eastern side of the county are now on lockdown.
Buses are being staged at Lowe's Food. Parents were notified that they can pick up students from there.
Capt. James Rowell confirmed that no injuries or fatalities had been reported at the school. Police had been working to apprehend the shooter.
Please fill in your e-mail so we can share with you our top stories!