Michelle Obama reveals she had a miscarriage and used IVF to conceive daughters
Michelle Obama, the former FLOTUS, was in an exclusive interview with "Good Morning America" anchor Robin Roberts wherein she talked about her miscarriage and going through IVF.
The full conversation is expected to be released on November 11 as an ABC News special titled "Becoming Michelle: A First Lady's Journey with Robin Roberts." It is a sort of promotional show for Michelle's new memoir titled "Becoming."
It will be released on November 13, and it will address many aspects of her early life, her marriage to former POTUS Barack Obama, as well as her thoughts on Donald Trump.
Apparently the book reinforces the  "perception" that she was "disgruntled and vaguely hostile" by showing that she is still "disgruntled and vaguely hostile."https://t.co/eczn4ccvnM

— Tony Shaffer (@T_S_P_O_O_K_Y) November 9, 2018
OPEN UP ABOUT HER MISCARRIAGE
During the interview, Michelle revealed that she suffered a miscarriage about two decades ago. Since such problem was not something publicly spoken back then, Michelle felt "lost and alone," and that she "failed." She added that women "just sit in our own pain, thinking that somehow we're broken."
Michelle Obama speaks about having a miscarriage and conceiving her children using IVF https://t.co/wMvhAZR544 pic.twitter.com/51hxLFbZA6

— TheJournal.ie (@thejournal_ie) November 9, 2018
WHY DID SHE WRITE ABOUT IT?
One of the reasons that made her talk about such negative experience in her life was that she realized how important it was to talk to young mothers and tell them that miscarriages happen. Michelle added that not sharing the truth about their bodies and how they work was the worst thing that women kept doing to each other.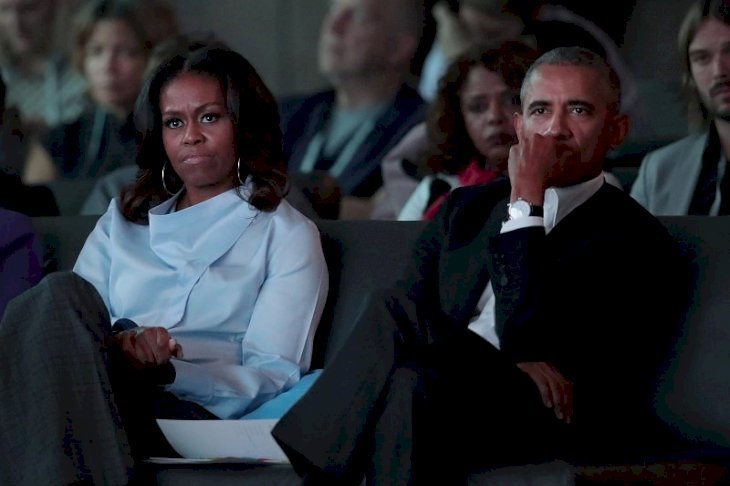 IN-VITRO FERTILIZATION
Apart from that, the former FLOTUS talked about the fears she faced in her mid-30's as she had not had any children. At that point, she realized that the "biological clock" was real and that "egg production" was limited.
We had our daughters through IVF, Michelle Obama revealshttps://t.co/iYQJqCdRja

— Punch Newspapers (@MobilePunch) November 9, 2018
Michelle and Barack considered that In-Vitro Fertilization (IVF) was their best option for having children, so they went through it. Thanks to that decision, they are the proud parents of 20-year-old Malia and 17-year-old Sasha Obama.
In new book, Michelle Obama rips Trump, reveals she suffered a miscarriage 20 years ago https://t.co/wUDJTea4Wa pic.twitter.com/jhyQWkfPeY

— NBC Chicago (@nbcchicago) November 9, 2018
THE "BIRTHER CONSPIRACY"
Apart from addressing aspects of her family, Michelle wrote about the birther conspiracy that President Donald Trump created a couple of years ago, saying that she would never forgive him for doing so.
In her memoir "Becoming," Michelle Obama denounces Trump's "birther" campaign, saying he "deliberately meant to stir up the wingnuts and kooks." https://t.co/htRcOyOM00

— NBC News (@NBCNews) November 9, 2018
Donald demanded Barack to show his birth certificate suggesting that he was not born in the US but in Kenya, so he could not be the US President. However, all the official records state that he was born on August 4, 1961, at Kapiolani Medical Center for Women and Children in Honolulu, Hawaii.
Michelle Obama says she'll "never forgive" Trump for "birther" conspiracy against her husband https://t.co/v40jVdHF12 pic.twitter.com/nMB0vLdFeA

— The Hill (@thehill) November 9, 2018
The former First Lady of the United States pointed out that she considered it could have escalated very quickly into a dangerous situation. Driven by Donald's remarks, an armed person could have gone to Washington to unleash their wrath.
"What if that person went looking for our girls? Donald Trump, with his loud and reckless innuendos, was putting my family's safety at risk. And for this I'd never forgive him," added Michelle.