Humble floating home may not seem very impressive outside, but it's a lovely place to live
A company from Kentucky has come up with one of the most beautiful ways to live with their gorgeous floating houses.
A video uploaded to YouTube by Somerset-based Harbor Cottage Houseboats revealed the build and the interior design of the house, showcasing its amazing style and comfort.
The company builds these adorable, little houses at the cost as low as $9,000. The prices can go up depending upon what other add-ons the buyers choose.
A standard floating house is built with two bedrooms, one bathroom, and a spacious kitchen. It also has an upper deck and two covered porches.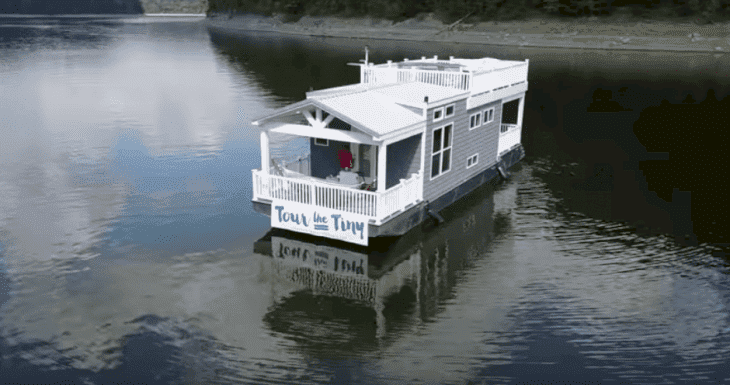 Follow us on Twitter to learn more.
Inside the bedrooms, there are built-in shelves, which hold drawers. Therefore, there is no need to worry about storage of clothing and other items.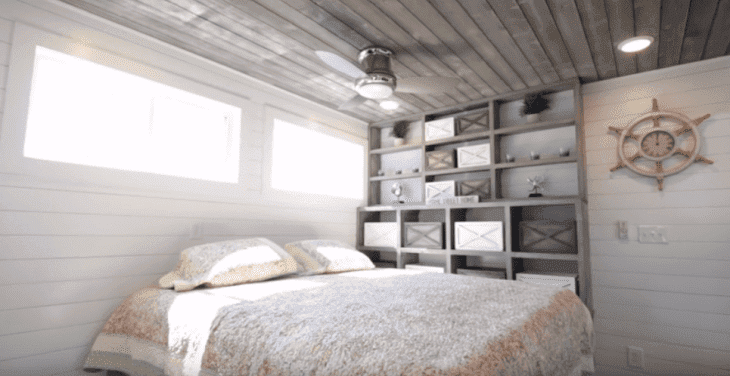 The living room is a 200-square-foot space with enough area for accommodating a few guests. Similarly, the kitchen is modular and it has a microwave as well as a full-sized refrigerator. It is an 11-foot-by-10-foot space which is surrounded by windows that provide ample natural light.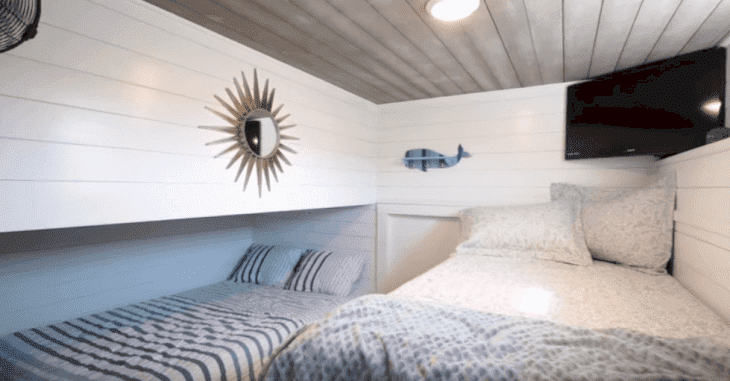 Heading on to the bathroom, one can find a comfortable bathtub as well as a large vanity placed inside. So it doesn't feel small at all.
Moving up, the upstairs deck offers 400 square feet of space which are large enough for all sorts of recreational activities.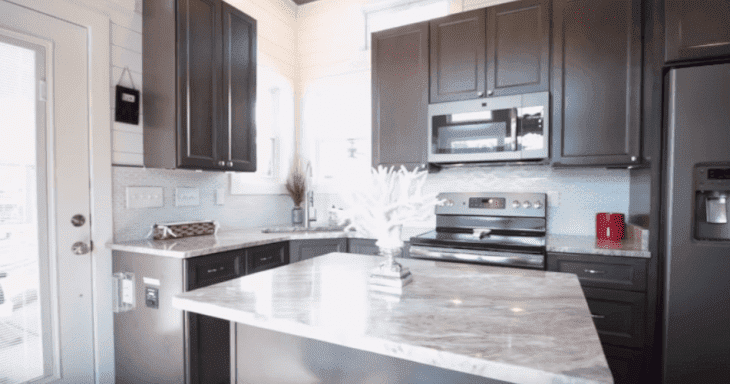 There is also a hot tub installed in this space. Additionally, there is a bar and a slide installed as well. There is also a space allocated for fine dining while enjoying the beautiful outside scenery.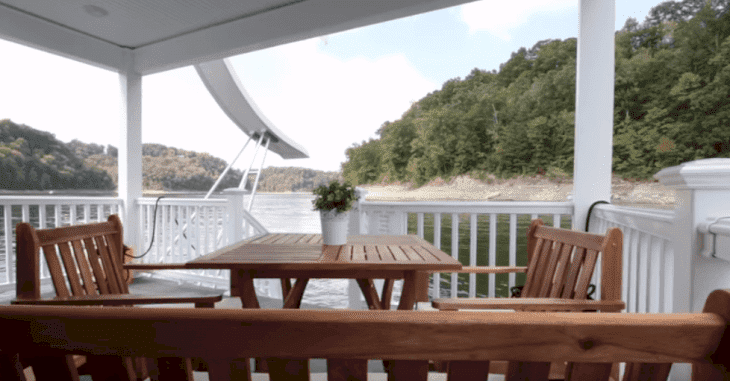 The houseboats are built by the company on Lake Cumberland, which is renowned as the Houseboat capital of the world. One can also rent these properties through companies for vacation.
The floating houses from the company is really a fine example of how exquisite comfort can be employed in even the smallest of spaces.
Previously, a couple from Nottingham also proved this by transforming an old delivery truck into a stylish and comfortable home.