Olsen twins make a rare public appearance and they look gorgeous in black-and-white ensembles
Since stepping back from the bright lights of Hollywood, the Olsen twins have turned their focus to the fashion world. 
Once Hollywood's brightest stars, they are now successful fashion designers who lead private lives away from the glitz and glamour that comes with being a star. 
Read more on our Twitter account, @amomama_usa. Whenever they appear in public, it's sort of a big event.
One such event came to pass on Wednesday when the pair attended the WSJ Magazine's 2018 Innovator Awards at the Museum of Modern Art in the Big Apple. 
Both sisters stepped out in the signature outfits, with Ashly opting for an oversized white jacket which she paired with a skirt and black high-heels. 
Mary-Kate, usually dressed in a style known as "hobo-chick" looked elegant in a long black coat and a pair of red snakeskin boots. 
Both women had their long tresses down, and their make up was kept to a minimum, opting for a subtle natural look instead. 
The 32-year-old twins have a younger sister who went to have a lucrative acting career, despite her sister's issues with the film industry. 
The younger Elizabeth Olsen is most famously known for her role as Scarlet Witch, or Wanda, in the "Marvel's The Avengers."
The twins made their acting debut when they were cast in the combined role of Michelle Tanner in "Full House" in 1987. They were only nine months old at the time.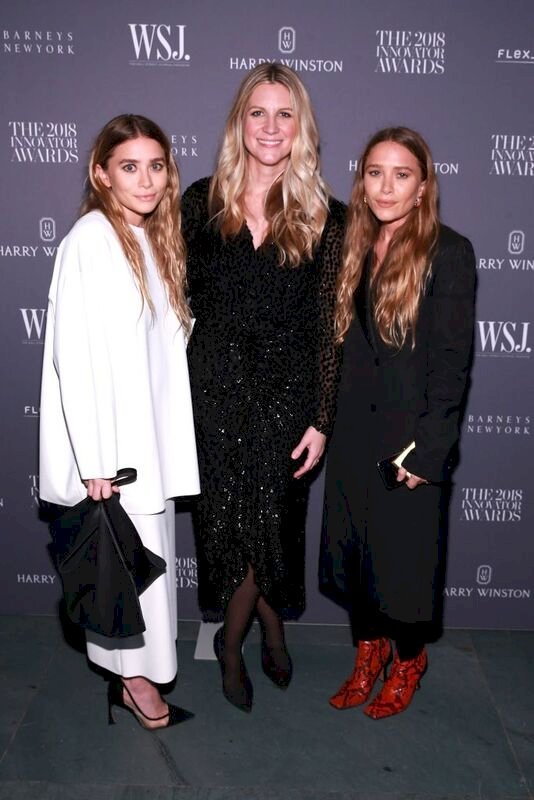 Both Mary-Kate and Ashley said they would have never chosen acting as a career if they had a choice. The didn't enjoy the limelight, the schedules or the interviews. 
When they were older, they constantly fought with their lawyer about the demanding workload.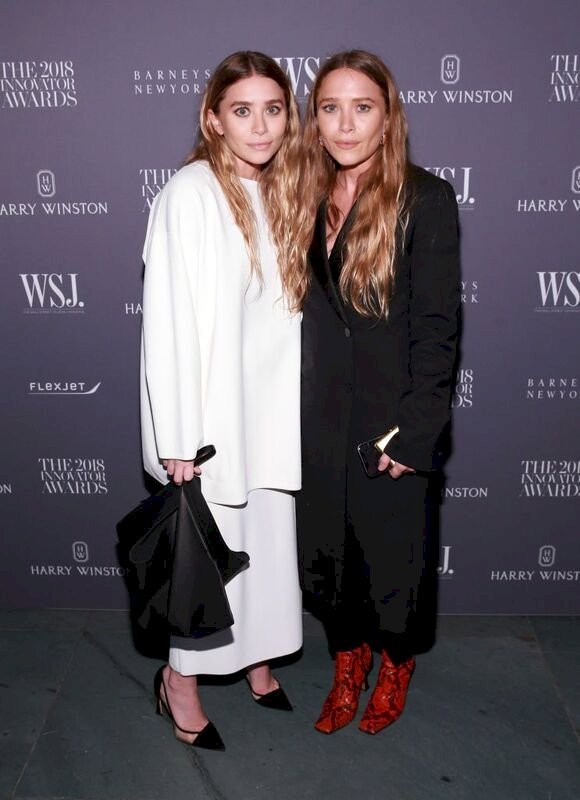 He would schedule more than ten interviews on one day, knowing that they needed to prepare for school exams the following day. The pressure started to take its toll. 
Another aspect that made them resentful towards their career was the attention the received from male fans, especially adult men. 
When Ashley was 16 years old, an interviewer asked her inappropriate questions about her virginity, and she lost her temper. 
Today, the twins manage several fashion lines, including their own The Row and StyleMint. They are also creative directors at Superga.