Princess Love shares photo of 'amazing sculpture of her 9-month belly with 5,000 crystals'
Princess Love, the wife of Ray J and mother of Melody Norwood, took to Instagram to share a couple of photos of the sculpture of her nine-month belly made with crystals.
The first image of the slideshow portrayed the white cast adorned with several crystals in different colors arranged in several forms and shapes. Right in the middle of it, there was a red heart.
Around it, the name of the baby, Melody Love Norwood, was also written with small crystals. The following photos displayed the sculpture from other angles, showing that there were music-related signs, flowers, the date when the baby was born, and more.
THE SCULPTURE
For the last two pictures, Princess Love appeared wearing black leggings and a sleeveless white shirt during the process of shaping her big baby bump. While the photos were striking, her caption was even better as she explained everything.
SHARING MORE ASPECTS ABOUT IT
Princess love said that Christina Justiz Roush contacted her when she was nine months pregnant to see if she was interested in the sculpture. The reality star pointed out that the idea was nice, but that she didn't know what to expect.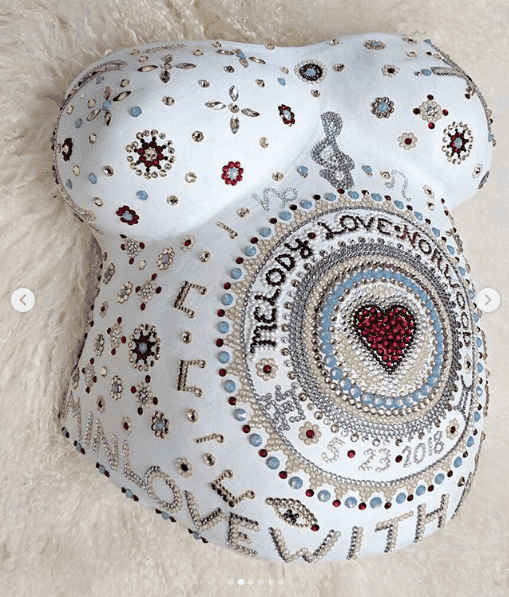 "We spoke for about 2 hours about my pregnancy. She asked me how I came up with the name Melody.. and also about my fears and hopes. I told her my hope is that she is always protected. So she created this AMAZING sculpture of my 9 month belly with 5,000 crystals [sic]," wrote Princess Love.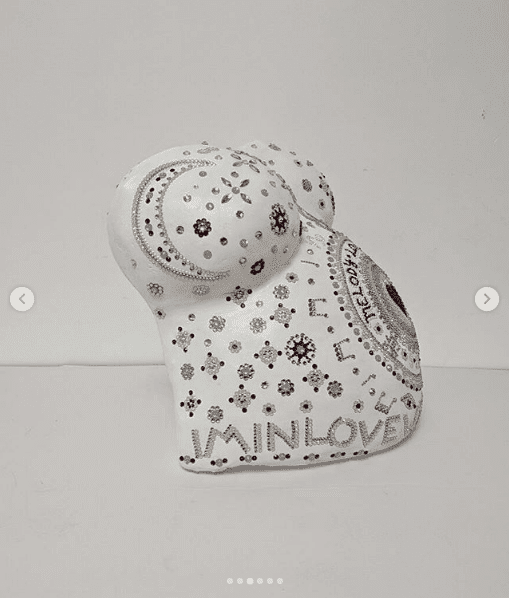 SPECIAL DETAILS
Apart from that, she revealed that Christina added that notes that play in "I'm in Love with a Melody," the song that Ray J wrote for his daughter.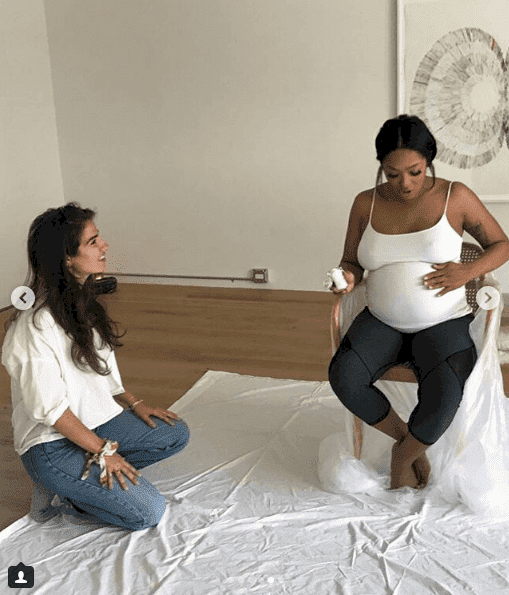 The designer also included symbols related to the beginning of the family's journey, protection, eternity, and all their zodiac signs. "I know I thanked you a million times when you brought this to my home, but just want to thank you again for dedicating your time in making this piece for me," finished Princess Love.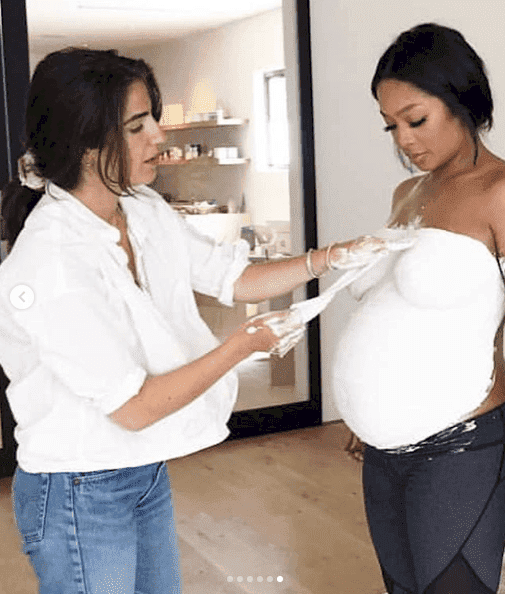 PEOPLE'S REACTION
As soon as she uploaded that slideshow, her followers took to the comment section to share their thoughts. Most of them pointed out that the sculpture was outstanding and that it was a great way to remember her pregnancy for a long time.
A VERY SMART YOUNG LADY
Melody was born on May 23, 2018, but although she is not even six months old, a video that Princess Love uploaded to Instagram set clear that the baby can identify colors already.
In the short clip, Melody appeared in front of a toy with some colors on it. The proud mother asked her to point at the blue one, and she slowly touched the panel in blue.
After that, Princess Love asked for the green, and the baby touched it, too. Everything suggests that Melody is growing up to be a brilliant and attentive girl.