Princes William and Harry appear alongside their father in comemorative stamps
Prince Charles and his two children, Prince William and Prince Harry, will be featured in a line of stamps in honor of the former's 70th birthday.
The Prince's birthday, November 14, 1948, will be celebrated with several galas and a documentary, but the line of stamps seems to be stealing the spotlight.
The stamps will be made available to the public by the Royal Mail, featuring some never-before-seen photos of Charles, William and Harry.
Follow us on our Twitter account @amomama_usa to learn more.
Prince Charles taking time to read the detail of Joshua Lewis' homemade 70th birthday card, asking "how did you know it was my birthday?" and commenting "it is very written!", with Heads of Nigeria Army and Airforce looking on #RoyalVisitNigeria in Abuja pic.twitter.com/Gk91FJ5LET

— Chris Lewis (@DrChrisL) November 10, 2018
A TRIP TO THE PAST
In one of the stamps, William and Harry can be seen looking much younger and wearing matching polo shirts next to a very smiley and proud Prince Charles. The snap was taken in 2004 at the Ghurka Wellfair Challenge.
A new portrait of Princes William and Harry with their father is being used in a special collection of @RoyalMail stamps commemorating Prince Charles' 70th birthday. The seven-stamp issue also includes a 2004 photo of the trio and a candid snap of Charles hugging Camilla💌 pic.twitter.com/bnzM98wD1Q

— Omid Scobie (@scobie) November 10, 2018
There are a total of six stamps to collect and in one of them, the three royals are all dressed up in their uniforms, smiling at the camera in a picture that was taken at the 100th birthday celebrations of the Royal Air Force in July.
Prince Charles at 70: Royal Mail releases birthday stamps https://t.co/1etk8WlPEA #sky #news pic.twitter.com/KQB67rZZme

— 📸Pics & Bargains 💷 (@AndiRichards99) November 10, 2018
CAMILLA ALSO MAKES AN APPEARANCE
A popular photo of Charles and Camilla Parker Bowles with their arms wrapped around each other was also turned into a stamp. It was the same snap used on their 2015 Christmas card and was taken in Scotland.
Prince Charles 70th Birthday First Day Covers #PrinceCharles #FDC #Stamps #FirstDayCovers #PrinceofWales - https://t.co/O20dVXflT6 pic.twitter.com/vMN38lpbPW

— Buckingham Covers ✉️ 🇬🇧 (@BuckinghamCover) November 10, 2018
The other three stamps are focused solely on the Prince of Wales, with two being official portraits and the last depicting him interacting with a group of children holding little Welsh flags.
Commemorative stamps celebrating Prince Charles 70th Birthday pic.twitter.com/VlWyOm4ZJT

— marlene 👒 (@Septembers_Song) November 10, 2018
WORKING TOO MUCH
Recently, a very concerned Prince William revealed that he wanted his father to slow down and lead a more relaxing life considering that he is known as a 'workaholic.'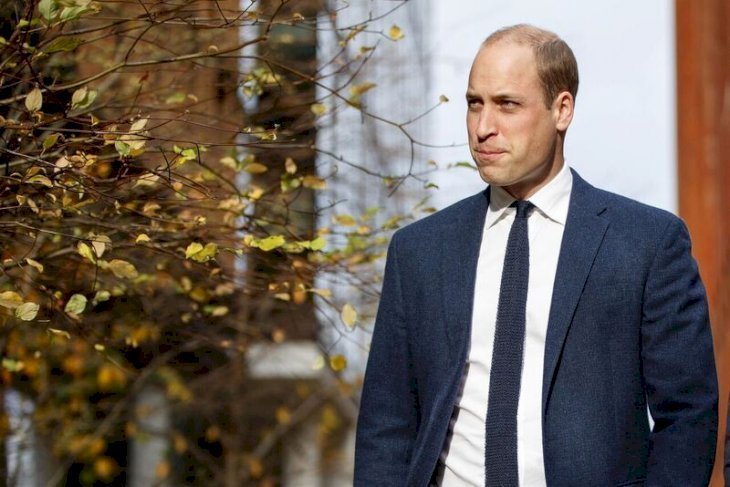 The Duke of Cambridge added that even though his father his the fittest man he knows, he should stop working so much and spend more time at home, especially with his grandchildren.