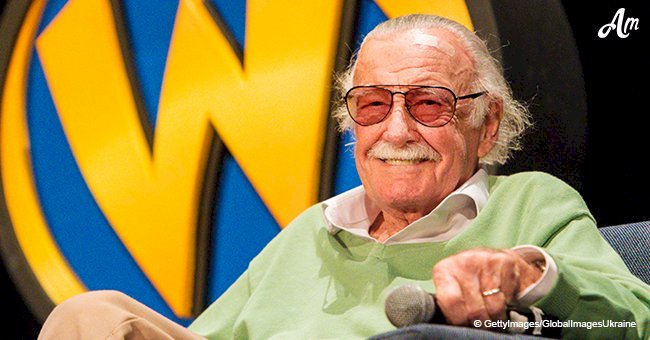 Comic book legend Stan Lee, dies at 95
The legendary Marvel Comic Books writer, editor, and publisher has sadly passed away at 95. His story will forever live on through countless inspiring books and movies adored worldwide.
Stan Lee, born Stanley Martin Lieber, co-created the immortal characters that have played a large part in our lives over the decades. Spider-Man, Thor, the X-men, the Avengers, and the Fantastic Four are just a few.
He also engineered the likes of the Black Panther, Iron Man, Daredevil and Ant-Man in more recent years. Follow us on Twitter for more @amomama.
According to Hollywood Reporter, Lee passed early this morning at the Cedars-Sinai Medical Center in Los Angeles. No further details of his death were given.
Lee lost his wife Joan just last year, in July 2017. The two were together for 69 years and have one surviving daughter, Joan Celia Lee. She is the sole heir of the millionaire's fortune.
When Lee started out his venture, the idea of superheroes with real, ordinary lives was still new and not widely heard of. He and Jack Kirby propelled the Marvel comics to a new level for their readers and audience. And later, for several persons in the entertainment industry.
Back in 2016, Lee responded to a question about the greatest superpower. He said:
"I always say luck. If you're lucky, everything works. I've been lucky."
But Lee's road to the end was not without its bumps and holes. Up till last year, the respected artist was suing POW! Entertainment for $1 billion on fraud charges. He dropped the case just weeks after.
Later he made a case against an ex-business manager. He also filed a restraining order against someone who had previously handled his affairs. And as recently as June 2018, the Los Angeles Police Department was reportedly looking into reports of elder abuse incurred on Lee.
Nonetheless, the superhero creator appreciated his work for what it was. Lee said in 2014:
"I used to think what I did was not very important. People are building bridges and engaging in medical research, and here I was doing stories about fictional people who do extraordinary, crazy things and wear costumes. But I suppose I have come to realize that entertainment is not easily dismissed."
Indeed, Lee's memory will never be dismissed. He has made a cameo appearance in nearly all of his films. His autobiography, "Excelsior! The Amazing Life of Stan Lee" was penned in 2002.
In addition to his daughter, Lee is also survived by brother Larry Lieber, a Marvel artist and writer as well.
Please fill in your e-mail so we can share with you our top stories!