Meet the kind-hearted couple who adopted 6 blind children after struggling to conceive
A Virginia couple had difficulty having more kids and decided to try adoption. Their decision took them on a journey they never expected, and today, they have become world heroes.
Joe and Karen Bartling had trouble conceiving after welcoming their biological son, Joel, but after trying IVF many times without success, they looked to adoption.
The couple's first adopted child was Hannah, a two-year-old girl born without eyes and abandoned at an orphanage in South Korea.
A TOUGH CHOICE
Karen says of the first time they saw her picture:
"We were like, 'Oh my goodness.' It took us about a week or so to wrap our brains around the fact she was blind and that would never change. It was one day at a time."
Hannah, a talented singer as shown in the Inside Edition feature, was with the Bartlings for some years before they received a publication in their mailbox asking for parents to adopt a blind child.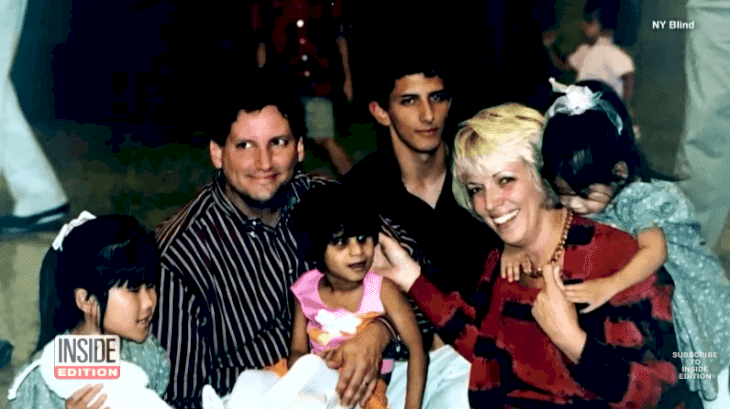 A CHOSEN PATH
That was how Karen and Joe adopted Jesse who Karen says was sent their way by the almighty. "After that, we became the go-to couple for the social workers and the agency when they had a blind child."
Jesse, now 17, also has a severe intellectual disability, but that did not stop Joe and Karen from adopting their third blind child, Abi in 2004. The young girl was found abandoned in a trash can in India and has a rare genetic condition which caused her eyes to be covered by skin.
The same year, they adopted David, now 18. Another US family initially took him, but they decided they couldn't deal with a blind child.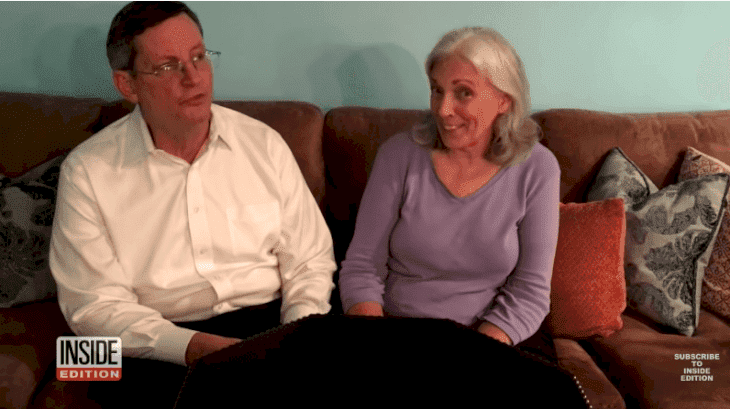 The last two kids are Obed and Bethany. Obed has cerebral palsy and severe intellectual disability, while Bethany is blind due to Retinopathy of Prematurity.
Together, they make quite the unique family, but Karen says despite all the attention, they are a "run-of-the-mill family." "Really we are kind of remarkably unremarkable. We are not sitting here saying, 'Oh, you can't see.'"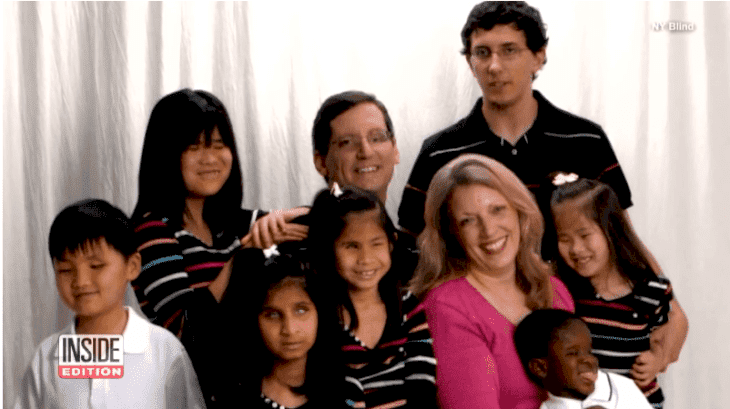 NO REGRETS
At 60, Joe and Karen have to care for six kids, two of whom require round-the-clock care. According to Karen:
"At our age, we are watching our friends retire and there are good things we are missing out on, such as having grandchildren. We do have one grandson but that is going to be different for us. We are not going to be empty nesters ever, and there won't be a retirement day. It's challenging but rewarding."
The family has been featured by various media outlets including Inside Edition and Daily Mail. Social media users across the world have been hailing the Bartling couple as heroes and thanking them for all they do.
SIGHT OF LOVE
Losing one's eyesight is hard enough, but when there are unconditional love and support, life becomes much better. Des and Mona, a senior couple from Ireland, embody that kind of love. Mona was going blind, so Des took makeup lessons and did his wife's face every day.
Click here to see the touching makeup video and find out what Des had to say about Mona and concealer.