Andrea Bocelli's beautiful wife joined him on stage and their duet is pure gold
Popular Italian classical artist Andrea Bocelli shared the stage with his beautiful wife, Veronica Berti, during a special duet performance of an iconic song.
Amid a stunning setting and an intimate gathering, Bocelli performed "Qualche Stupido," which is translated to English as "Something Stupid." The song is best known for its 1967 version sang by Frank Sinatra and his daughter Nancy Sinatra.
Before inviting Bocelli onto the stage, the presenter explained that they had asked Berti to sing the song with Bocelli as a demo for his album. The song came up so beautiful that they decided to recreate the same synergy yet again during the event.
"We loved it so much that we begged her to do with Andrea tonight; does it get any more romantic than two people singing to each other," he told in the event.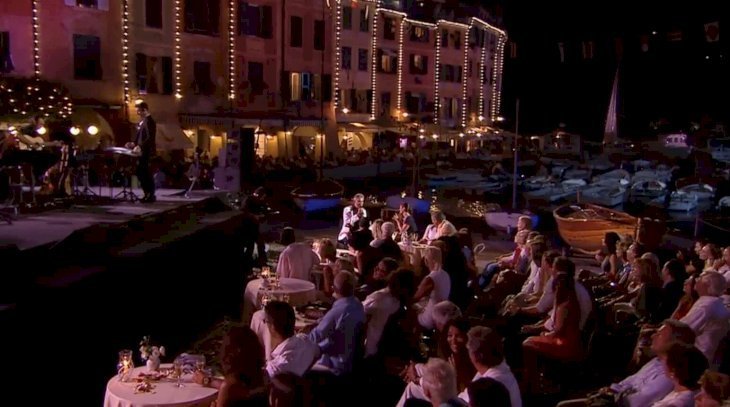 Follow us on Twitter to learn more.
From the very first note that Bocelli hit, the audience was captivated and completely engrossed into the performance. The iconic artist singing to his wife was one of the most romantic things the audience experienced.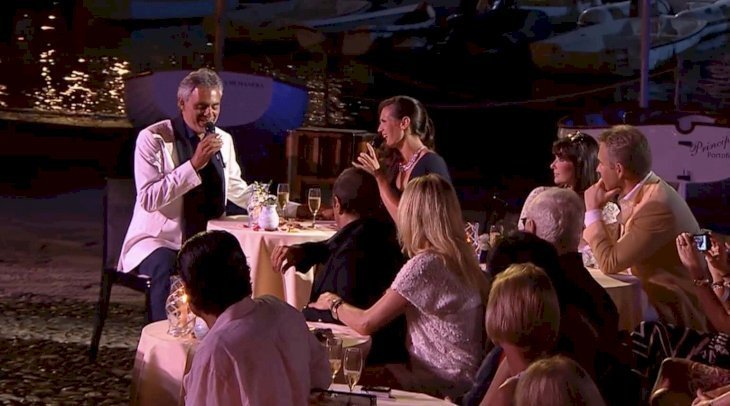 However, when Berti herself joined in the song and added her own melodious voice into the mix, the atmosphere was completely magical.
The couple seemed deep in love as they sang completely in-tune with one another, hitting all the seemingly impossible notes with ease and fine class.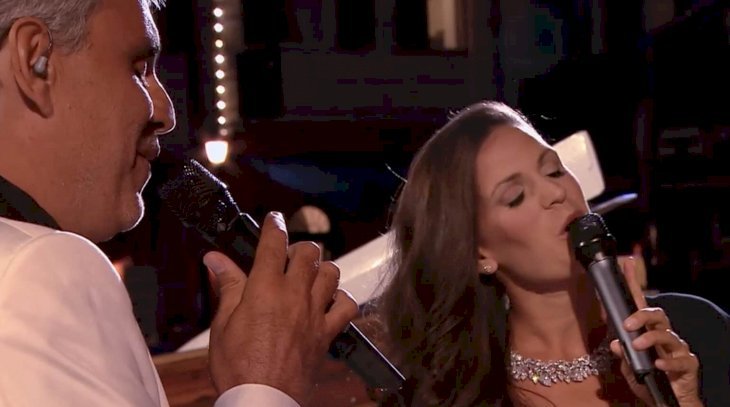 The spectacle was definitely emotionally overwhelming for many who were present in the audience. There hardly was a dry eye in the house.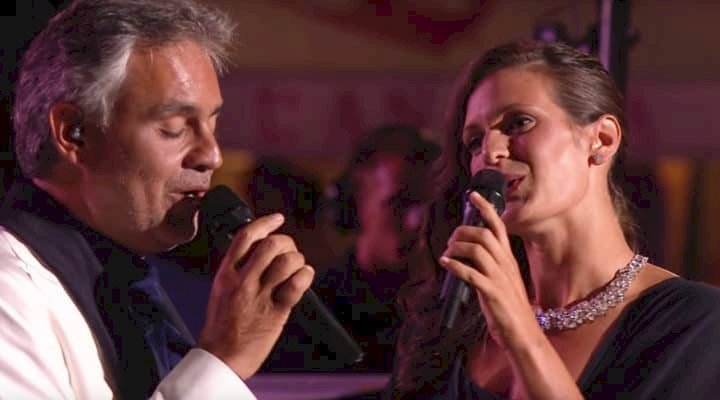 The event was truly special, and not just for the audience witnessing the magical moment. It was also a special moment for the two amazing artists, who shared an intimate moment as a couple on stage – doing what they loved the most.
Meanwhile, Express reported that Bocelli and Beti got married in 2014, almost 12 years after they met for the first time in 2002. The couple share one child in Virginia Bocelli, who is also Bocelli's third child.
Berti also serves as the vice-chairman of Andrea Bocelli Foundation. Previously, she was also the CEO of Almud, a company that managed Bocelli's currency.
Bocelli recently also got together on stage with his son, Matteo Bocelli and to sing another famous song as a tribute to each other.