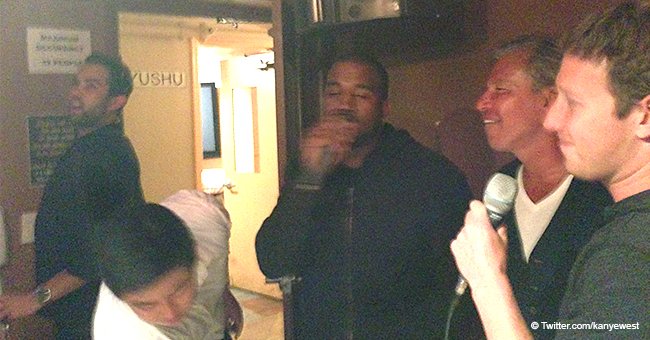 Kanye West heats up talk after sharing pic of him singing karaoke with Mark Zuckerberg
Kanye West shocked the internet world by sharing a photo of his karaoke session with none other than Mark Zuckerberg. Even more surprising, the rapper reveals they sang to the tune of the Backstreet Boys.
Fans are curious over the recent collaboration of Kanye West and Mark Zuckerberg, two people they never imagined would ever sing together in one room. But they did, and West has a photo to prove it.
AN UNLIKELY MASHUP
The rapper tweeted the controversial pic where's he's holding a mic and singing with his eyes closed. Zuckerberg is seen at the corner with a mic in hand too.
"We sang Backstreet Boys I want it that way," West explains in his caption, driving his 28.8 million followers into a frenzy over the unlikely ZuckYe mashup.
"'Kanye West and Mark Zuckerberg singing I Want It That Way together,' is a phrase I never even considered possible until today," one fan wrote, while another adds,
"Just when you think you've seen it all Kanye drops a pic of him and Mark Zuckerberg singing Backstreet Boys song for karaoke #YeezyTaughtMe."
Some refused to believe the photo and requested for a video as proof.
"Video or it didn't happen," a user tweeted.
TELL ME WHY
It's unclear why West and Zuckerberg were together but in 2016, West reached out to the Facebook founder proposing business. He asked the social media mogul to invest $1 billion in him claiming he was drowning in a $53 million debt. The deal never happened but it seems the two have become friends. They even found a common ground in karaoke and 90's music.
THE SCENT OF MONEY
It's hard to believe West would be asking for money considering his wife, Kim Kardashian recently revealed he smelled rich. During an interview with The Cut, she was asked what Kanye smelled like to her. She initially said "rich" then said "money," and added, "like a really expensive Saint Laurent fragrance campaign would be."
HOME EVACUATION
Money is certainly not a problem for the power couple but they recently feared losing their $60 million home. They were forced to evacuate from their Calabasas mansion due to the California wildfires that threatened to burn down their neighborhood. The couple hired a team of firefighters who successfully saved their mansion. Their neighbors were grateful that their homes were also spared due to West and Kardashian's efforts.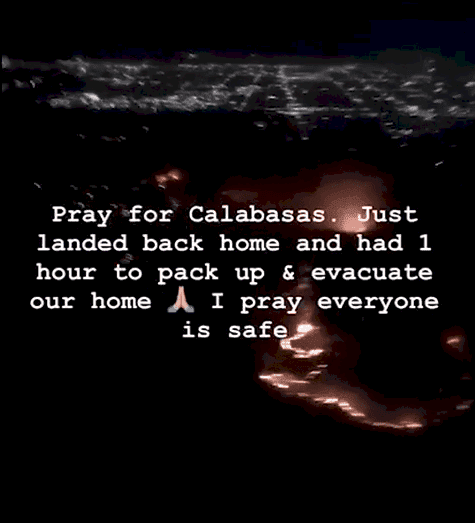 Instagram/ Kim Kardashian
Please fill in your e-mail so we can share with you our top stories!