Michelle Obama opens up about her past lovers before husband Barack in new memoir, 'Becoming'
Michelle Obama, the former FLOTUS, released a book titled "Becoming" wherein she addressed several aspects of her life, including the previous men she dated before marrying Barack Obama.
One of the boyfriends Michelle wrote about is David Upchurch. They met each other when they were very young as they grew up in a Chicago's South Side neighborhood, an area filled with working-class families.
In the book, Michelle said that they went on real dates to Red Lobster and even smoked cannabis in his car. After graduating high school, the couple worked throughout the summer next to each other on the assembly line of a book-binding company.
Things took an unfortunate turn when Michelle went to Princeton University in the early 80s, where she studied and later graduated. David started feeling lonely right away and, after dating for more than a year, they parted ways.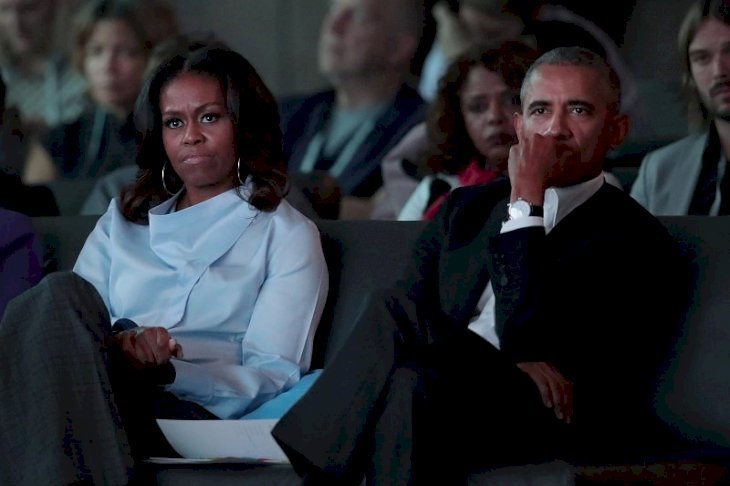 MOVING ON
After that, Michelle began spending time with groups of Latino and black students who were a small minority in the Ivy League school. During her sophomore year, she met Kevin, the star of the Princeton's team.
DESCRIBING KEVIN
According to Michelle, Kevin was a "near-impossible combination of tall, sweet, and rugged." He was two years ahead of her when she met him, and even though they had different groups of friends, they enjoyed each other's company.
"Kevin enjoys every meal, in part because of the need to maintain his weight for football and because, beyond that, he has a hard time sitting still. He's restless, always restless, and impulsive in ways I find charming," wrote Michelle.
WRITING ABOUT HIS "DREAM"
At the end of her sophomore's year, Kevin graduated from Princeton and, instead of keep studying, he decided to pursue his "dream;" becoming a sports mascot. He tried to work as the mascot of the Cleveland Browns, and Michelle supported him for a while.
"I'm not sure whether he landed the mascot job in the end, though he did ultimately become a doctor, evidently a very good one, and married another Princeton classmate of ours," added Michelle.
MEETING BARACK
When she left Harvard Law School and started working at the Chicago office of Sidley & Austin, she met Barack, who ultimately became her husband. Michelle confessed that several people were gushing about him, so she saw his photo but didn't find anything special. Everything changed when she made an obligatory call to his office.
FALLING IN LOVE WITH HIS VOICE
She heard his "rich, even sexy, baritone" voice and was somehow surprised. When they met each other, Michelle realized they had so much in common. Their first kiss took place at a Baskin-Robbins store while having ice cream.
"He was looking at me curiously, with the trace of a smile. 'Can I kiss you?' he asked. And with that, I leaned in and everything felt clear," wrote Michelle. The rest is history.
We had our daughters through IVF, Michelle Obama revealshttps://t.co/iYQJqCdRja

— Punch Newspapers (@MobilePunch) November 9, 2018
ADDRESSING DIFFERENT TOPICS
That was not the only topic that the former FLOTUS addressed in "Becoming." She also revealed that she suffered a miscarriage about two decades ago. Since such problem was not something publicly spoken back then, Michelle felt "lost and alone," and that she "failed."
Michelle Obama speaks about having a miscarriage and conceiving her children using IVF https://t.co/wMvhAZR544 pic.twitter.com/51hxLFbZA6

— TheJournal.ie (@thejournal_ie) November 9, 2018
Apart from that, the former FLOTUS talked about the fears she faced in her mid-30's as she had not had any children. At that point, she realized that the "biological clock" was real and that "egg production" was limited.
Michelle and Barack considered that In-Vitro Fertilization (IVF) was their best option for having children, so they went through it. Thanks to that decision, they are the proud parents of 20-year-old Malia and 17-year-old Sasha Obama.