93-year-old Veteran finds home with new family after losing everything in California's wildfires
Amid the chaos that the California wildfires caused, a 93-year-old veteran found a new home thanks to the kindness of a volunteer family.
Lee Brundgie, a 93-year-old veteran, is one of the hundreds of people that barely had time to flee their homes before the Camp Fire roared through the town of Paradise, in Northen California, leaving behind their belongings and running from their lives.
REFUSING HELP
The World War II senior fled to a parking lot outside of Paradise where survivors had gathered in a makeshift shelter. There, he met Tracy Grant, a volunteer who was handing out hamburgers for those who had lost everything.
Brundgie turned down her offer of food the first time, asking her to give it to someone who was hungrier.
Then, the parking lot had to be clear following instructions from the local sheriff department. Most people were going to be evacuated to some shelter, but Grant didn't want to leave Brundgie on his own, and he had nowhere to go.
The Camp Fire had already earned 50 human lives at the time, and the number has risen to 63 since then, so Grant didn't want the veteran to be at risk.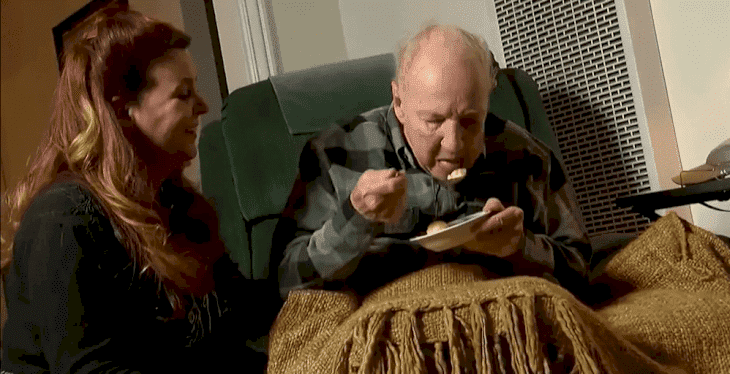 He needed a home, and she offered hers without thinking.
The man refused at first, of course, joking that his "lady days are long gone." But Grant insisted, asking the senior to stay with her, her boyfriend, and their two lovely dogs. After some insistence, Brundgie accepted the offer.
A NEW HOME AMID THE CHAOS
"My instant instinct was, he's not staying here another night by himself," Grant told Inside Edition. "And, I'm not taking him to a shelter, and I'm not letting him go with some other stranger. There are people out there who take advantage."
Tracy also stated that she and her boyfriend Josh have "adopted" the veteran, and assured him he's welcome to stay for as long as he needs.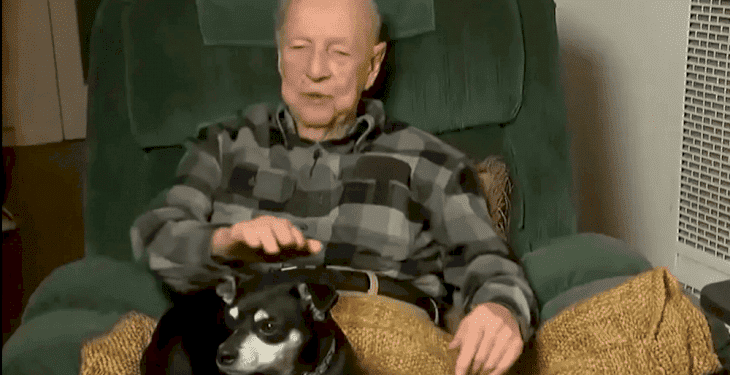 Brundgie, on the other hand, is enjoying the kind hospitality of his new friends, and he's happy playing around with the couple's dogs.
"I don't know how I'll ever thank them, but I'm going to try," he said.
THE CAMP FIRE DESTRUCTION
According to CNN, an initial report from the damage inspection in Paradise shows that the Camp Fire destroyed almost all homes. 63 people died, and the list of missing people has increased to 631 names, making it the deadliest and most destructive wildfire in California history.
CNN also reports that:
"According to the latest incident report from Cal Fire, the Camp Fire has damaged an estimated 7,600 residences. In some neighborhoods, all but a few houses were completely destroyed."
Ed Mayer, Butte County Housing Authority Executive Director, told the news site that people who lost their homes in the fires would be facing a really tough time with their housing situation. One of the highest benefits of living in Paradise was its affordable housing, but now that's completely gone.
"We just had 10% of our county's housing stock erased in one day; it's hard to convey the significance of that," he stated.
More than 230,000 acres burned in California in the past week, and surveying the full damages and its long-term consequences will require more time. Meanwhile, thousands of families are trying to console themselves with the fact they're alive, even though they've lost everything.