Mega Millions winner forced to sell his $26M luxurious mansion due to tragic family trouble
Four years ago, Rick Knudsen hit the jackpot when he won $180 million from the Mega Millions lottery. He decided to invest part of the money on a luxurious house, but now he's ready to give it up, putting his son's health first.
After 23 years living in the same modest house in Calimesa, the Knudsens were ready to "step it up" when they won the lottery. "We really are very grounded people. But there's nothing wrong with being grounded in a big house," Rick stated during a press conference in 2014.
And he meant the "big house" part. Knudson purchased the Eagle Crest Mountain Estate, overlooking the Oak Glen area, which features a 16,000-square-foot mansion, 155-acres of a fully operational buffalo ranch and farm, and 640-acres of the mountainous region near the house, with water rights.
The father of family also invested in a steakhouse and saloon.
GIVING UP LUXURY TO LOOK OUT FOR HIS SON
Now, after four years of living a comfortable and luxurious life in the mountains, Knudson is selling the entire property, including the steakhouse, for $26 million.
The Eagle Crest Mountain Estate stands 6,000 above sea level, and this presents a risk to the man's son's health, who has a heart condition.
Knudsen's sister, Karen Pierce, told ABC 7:
"It's the time in their life that they're ready to tone things down a little bit. And his son does have a heart problem, and the 6,000 foot-level is too much pressure on him."
The five-bedroom house includes a 17-seat theater with a George Lucas sound system, a fully-equipped gym, three-story elevator, and a wine cellar, according to PEOPLE.
The main suite has its own deck and a private jacuzzi. There's also a sauna and a state-of-the-art kitchen.
ABOUT POTENTIAL BUYERS
The home is listed with Craig Strong at Pacific Union International. In total, the property covers 845 acres and comes with several high-class amenities.
Realtor Craig Strong said of potential buyers that, "It could be a celebrity, a musician, entertainer. Whoever doesn't want to be bothered at all, nobody's going to bother you, and you don't have to leave. You have everything you need."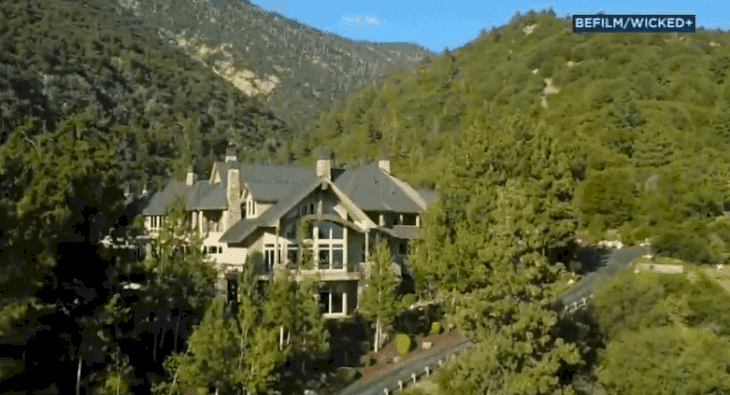 Pierce said that her brother is looking to replace his enormous mansion with something smaller this time around."I think he's planning to build something around 5,000 or 6,000 (square feet)" she stated. "Let's cut it by three maybe."
Back in 2014, Knudsen's reaction was quite mild when he realized he had won the lottery. He recalled his daughter calling him and asking if he bought a ticket.
Someone in Calimesa, Knudsen's hometown, had won. Knudsen said:
"I looked it up, saw the numbers, I scanned it with my eyes three times … I told my wife, 'You need to check this out.'"
ANOTHER LUCKY LOTTERY WINNER
And while Knudson has already ridden out the excitement of suddenly being a millionaire, there's a New Yorker that is just starting to live his best life after winning the lottery with the same numbers he has been playing for the last 25 years.
Robert Bailey, a 67-year-old retired government worker, hit the jackpot with a $343.8 million Powerball win last week.
Here's our Powerball winner: Robert Bailey, 67. He's walking away with $125 million after choosing the lump sum, taxes and withholdings. Read more, watch live: https://t.co/J9dwD5ZqCm pic.twitter.com/wcZibQyV86

— CBS New York (@CBSNewYork) November 14, 2018
He couldn't believe it when he saw the lottery's numbers on that lucky night. "I said to myself, 'These look like my numbers.' I tried to remain calm and sat down to watch some shows I had on my DVR. I didn't sleep the rest of the night,' Bailey said in a press conference held in New York.
The man stated he plans to buy some land and build a house for his mother. He also wants to make some smart investments to secure the future of the family's next generations.
He also plans to give back to his community in Manhattan. "I still want to be me. I can't let money change me. I'm going to keep doing the right thing," he stated.
In the end, Bailey walked away with $125 million after choosing the lump sum, taxes and withholdings.