87-year-old man wins share of $1 million lottery after paying for it with a broken hip
Earl Livingston is well advanced in age, but that did not stop him from nursing high hopes of winning the lottery. Sadly, a nasty fall left him bedridden with no ticket.
Livingston was on his way to purchase a lottery ticket from the store when he tripped and fell in the middle of the road. He was taken to Jefferson Stratford Hospital in Stratford, New Jersey after his fall on Tuesday.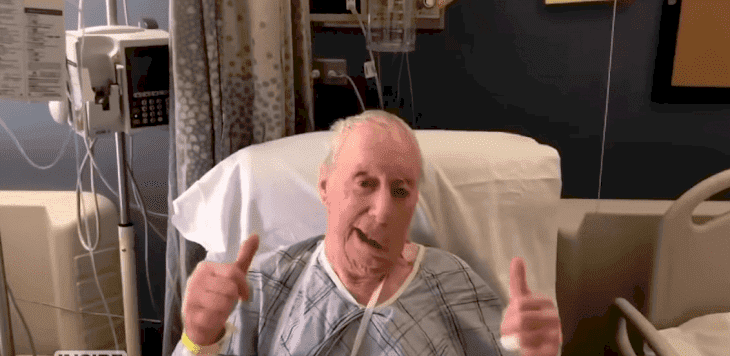 There, hospital personnel overheard him lamenting his missed lotto ticket for the Mega Millions jackpot. Steve, a registered nurse at the hospital, told Inside Edition:
"He was just disappointed that he wasn't going to get his lottery ticket and that this unfortunate event had happened to him."
Physician Assistant, Kristine, then asked Livingston if he'd like to get in the hospital lottery pool.
"I said 'would you like to get into the pool with us? I'd be happy. I promise to buy you a ticket when I get in the pool.'"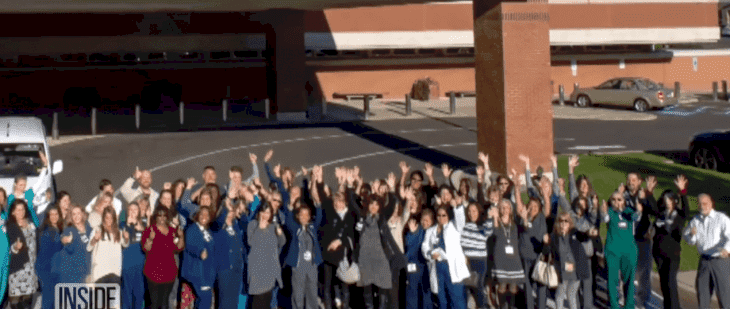 Livingston joined the hospital pool with 141 others and as luck would have it, ended up being a part of the $1 million-winning ticket purchased in neighboring Lindenwold, WCAU-TV reports. The hospital confirmed the winnings on Facebook, and each winner in the pool will reportedly take home about $4,400.
Kristine said after the win, she couldn't wait to tell her patient the good news and watch his excitement. She even posed for a picture with Livingston and a blow-up of their winning ticket.
"He was so appreciative and thankful," she recalled.
Media outlets are calling Livingston's fall a fortunate one, and even his nieces could not believe his luck. One of them, Bobbie Mickle told NBC10 she thought her uncle was confused.
"I thought he was confused, maybe from pain meds," Mickle said. "Then the staff came into the room, and they were saying congratulations, and I was like, 'Wow, he really did win.'"
Another niece who spoke to Inside Edition said of the hospital staffers:
"That's amazing! I can't believe that happened. Such nice people in this world."
"I want to thank everybody," Livingston said. "I appreciate very much, and God bless you, and have a happy, happy long life."
Man Who Broke His Hip Wins Mega Millions Lottery With Hospital Pool https://t.co/uth2oflUr9

— Isaiah Aikens (@Isaiah0505) October 28, 2018
Like Livingston, 70-year-old Irma did not expect she would win a lottery jackpot. In her case, Irma's children deserted her, and she bought her winning lottery ticket from a child on the streets who seemed to need the money.
That simple act turned her life around and brought an unexpected change to the relationship with her children.