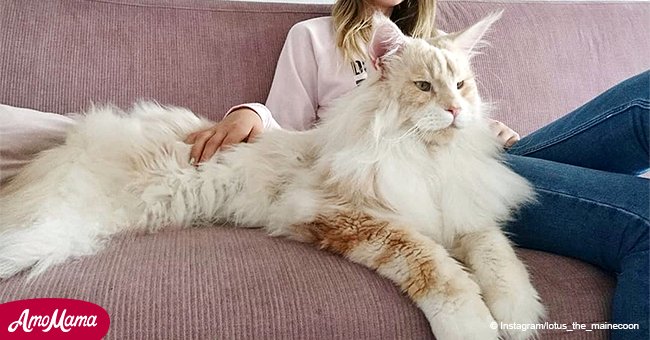 Proud owner shares photos of her gorgeous maine coon, one of the largest cats in the world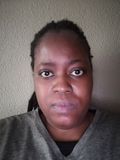 Maine Coon's are a type of cat breed that grow to be quite large compared to the average household cat. The felines can be as big as dogs or bigger!
An Instagram user has dedicated a page to celebrate her gorgeous Maine Coon. She's shared hundreds of pictures of Lotus just being her normal cat self.
The Maine Coon cat could be an animal straight from Narnia or any other mythical place. However, these majestic cats are real and quite domesticated.
Everything the feline does looks enthralling and regal. It becomes evident while Egyptians worshipped these amazing creatures, although we aren't sure how they'd feel about the Maine Coon.
For more on this story go to our Twitter account @amomama_usa. An Instagram user created a special account to showcase her majestic pet doing normal pet things.
However, when a Maine Coon does things like lying on the couch, drinking water, playing in the snow or just lounging about, the image just looks amazing because of its size and stature.
The Instagram use'rs cat, Lotus has so far collected 136k followers! If you have a look at the page you'll understand why and you might just fall in love with cats once again.
A Maine Coon cat called Omar is also taking Instagram by storm. This feline is vying for the title of the world's longest cat.
It measures almost four feet or 120 cm from nose to tail. Omar is 14kg and lives on raw kangaroo meat and needs a dog crate to be taken to the vet.
Its owner Stephy Hirst, of Melbourne, Australia, said, "It's the only meat we could find that he actually wants to eat." She added, "He does take up a bit too much room on the bed so he gets locked out of the bedroom at night."
According to Guinness World Records, the current official longest cat is another Maine Coon named Ludo, who is 118.33cm. Guinness had this to say about the Maine Coon breed:
"There is a myth, impossible in reality, but encouraged by its typical brown tabby colouring and abundant fur, that it resulted from matings between semi-wild cats and raccoons. The Maine Coon's robust health and companionable, lively personality has ensured its popularity as a family pet for well over a century."
Please fill in your e-mail so we can share with you our top stories!