Meghan Markle flaunts baby bump in $11,000 outfit at a royal event with Prince Harry
Before becoming a Royal, Meghan Markle was a fashion icon for many, and now that she's expecting her first child, the Duchess of Sussex continues to model effortless maternity style. She stepped out yesterday in a glittering ensemble and completely nailed the look.
Meghan and her husband, Prince Harry was spotted on Monday as they attended the Royal Variety Performance in London. While the Duke of Sussex looked dashing in a black Tuxedo, it was Meghan that was the center of attention in her Safiyaa outfit.
The ensemble consisted of a £895 black-and-white halter top, fully sequined and bearing an intricate leaf pattern. The originally-strapless top was reportedly modified for Meghan, and it fit perfectly because the new design showed off her pregnancy glow.
The former "Suits" star paired her dazzling upper wear with a stretchy, fish-tail black skirt. The floor-length piece, also by London-based designer, Safiyaa, is said to cost £850.
Meghan Markle finds an elegant option for moms-to-be. https://t.co/LuLsz9g5Ko pic.twitter.com/eESWIR4KaU

— Vogue Runway (@VogueRunway) November 20, 2018
A slightly messy hair knot, £7,000 Birks Snowstorm diamond earrings, black shoes, and a matching clutch, completed Meghan's look for the evening. Her styling for the night-out comes to a total of £8,745 (approximately $11,000). 
The Duchess was all-smiles throughout the event that aims to support the Royal Variety Charity, an initiative that benefits UK entertainers in need of help and assistance as a result of old age, ill-health or hard times.
Meghan was also pictured cradling her growing bump as she chatted with guests and performers at the event.
SEE PHOTOS: Meghan Markle and Prince Harry dazzle for night out in Londonhttps://t.co/8Dnvn0jwGU pic.twitter.com/omEOAWbO5z

— New York Daily News (@NYDailyNews) November 19, 2018
ARE ROYAL AIDES DISPLEASED WITH MEGHAN?
Her latest outing comes amidst reports that she's becoming quite unpopular with the royal aides at Kensington Palace.
According to Cosmopolitan, the palace courtiers are not happy with Meghan's fashion choices. A source from the "fashion teams" that "visited Kensington Palace" allegedly claim that "Meghan is being told she needs to start dressing less like a Hollywood star and more like a royal."
Meghan Markle chooses £8745 outfit with Prince Harry for her first Royal Variety Performancehttps://t.co/PQKprXt8i1 pic.twitter.com/IhpAJRx0qb

— Daily Express (@Daily_Express) November 19, 2018
THE QUEEN TOO?
The Queen of England is also said to be displeased with the American's style and "raised eyebrows" at Meghan's choices to wear black when no one is mourning, showing skin, and not wearing hats when she's supposed to.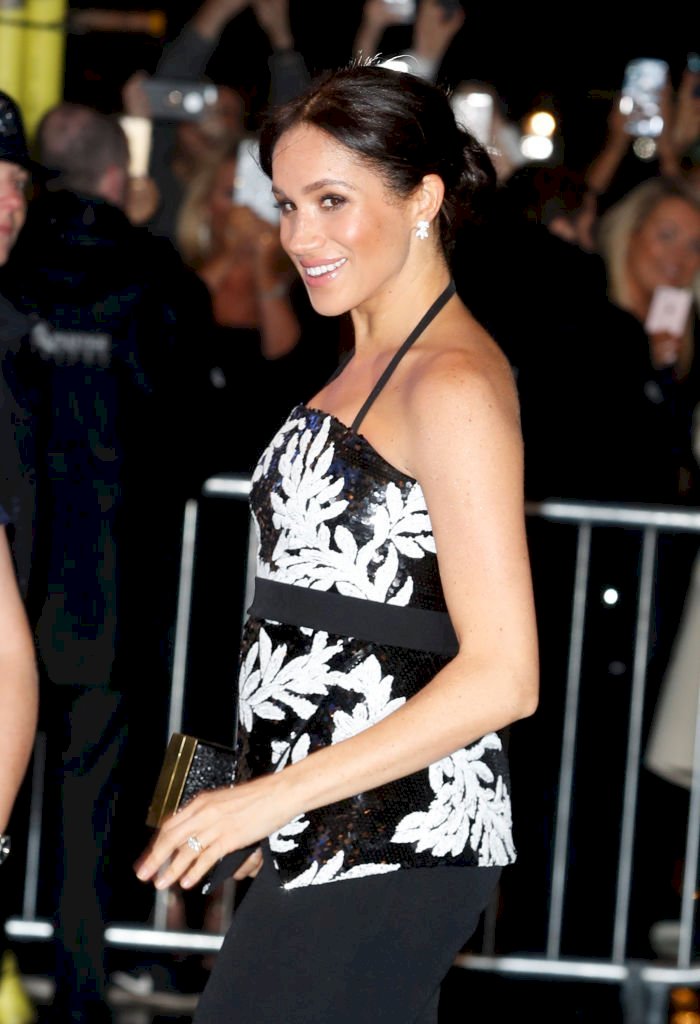 MORE BACKLASH
Meanwhile, Meghan, who was a successful Hollywood actress before marrying Harry, is no stranger to getting bashed. Since becoming a Royal, she has been under more intense public scrutiny and was recently criticized for something she wore last year before getting married.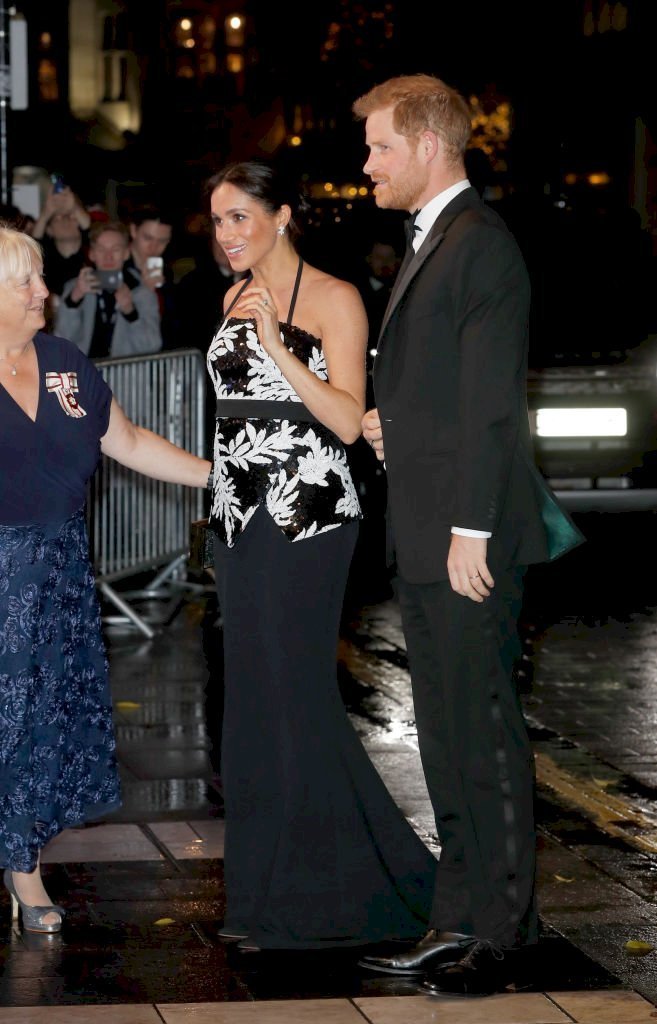 Hopefully, the 37-year-old mom-to-be does not give much thought to the negatives and focuses on the arrival of her and Harry's child in April or May of 2019.