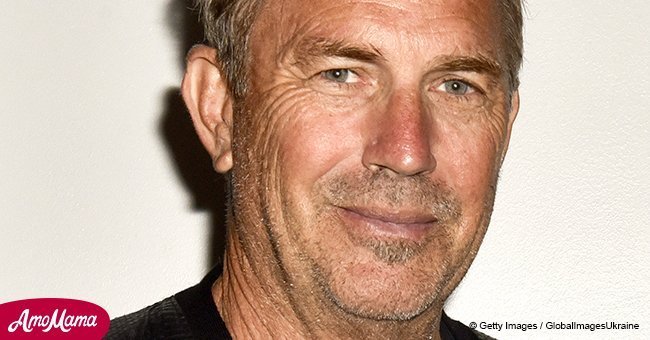 Meet Award-Winning Actor Kevin Costner's Children
Acclaimed actor, Kevin Costner, is also a proud father to seven children from his three relationships, which include two marriages.
Hollywood actor Kevin Costner is a father to 7 children, aged 7 to 33, and he loves being a father to them. He seems happy and content with the ultimate prize that he received in life, his children, even though he has been through good and bad times throughout his life.
Costner's first marriage was with Cindy Costner in the year 1978, and the couple parted ways in 1994. His then married his current wife, Christine Baumgartner. The actor is a proud father to seven children from both his marriages and a third relationship. His brood includes three daughters, Annie, Lily, and Grace, and four sons Joe, Liam, Cayden, and Hayes.
Costner talked about his experience being a father in an interview. He opined that parenting was not a cakewalk, especially when there are two sets of children involved, but, he has nothing to complain about.
The 63-year-old actor felt that when his children talked to each other, there was always the latent subject in their minds.
They would always ponder as to which group of children he loved more or if he cared more about one wife's children over the others.
Costner handles self-doubt by continually highlighting the immeasurable feeling of love and showing that it was very much possible to love one without it affecting the love for another.
Costner believes that even if the number of people in a family is high, there is an ample amount of love for every member. The actor remembered how blessed he felt when his first child was born.
He recalled his thoughts when his first child was born. He had assumed that he could not love the children he would have in the future as much as he loved his firstborn.
This belief of the actor changed promptly after the birth of his second child and his entry into Costner's life. It made him realize that there was more than enough space for love in a person's life, especially for his children.
Costner also mentioned how he responded to his older children when they showed signs of jealousy when all his attention would be focused on their younger brothers and sisters.
He used to reassure them by saying that being an older sibling meant they got to him for twice as long when compared to the younger ones.
Costner loves his big family that he is blessed with and said that he wouldn't have it any other way.
Please fill in your e-mail so we can share with you our top stories!