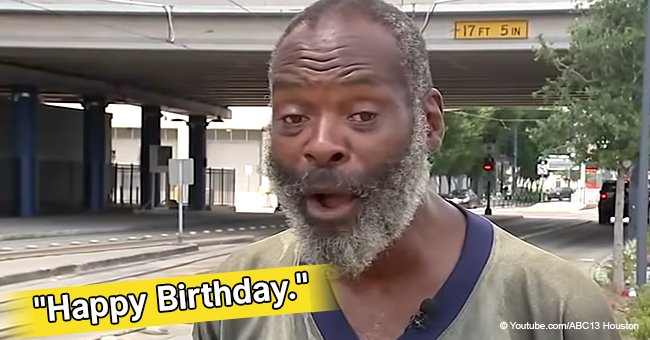 Homeless man went viral after belting out 'Happy Birthday' song for woman who bought him food
A woman was on a mission to make 35 random acts of kindness for her birthday, but she could have never expected the surprise one of the people she helped gave her in return.
Crystala Poole decided to make a difference in the world while celebrating her 35th milestone, so she made it her mission to pay it forward 35 times, doing some good deeds for random people. Feeding a homeless person was on her list, and just so happens that she encountered Maurice Hills.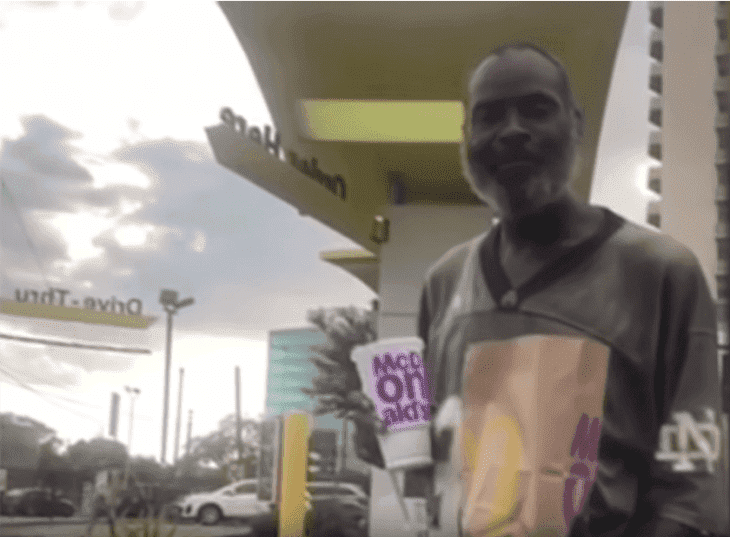 Source: YouTube/ABC13 Houston
She saw him at a local McDonald's in Texas and approached him to ask if he was hungry. "Yes, ma'am," Hills answered. After buying his food, Poole explained to Maurice why she was doing it, telling him that the day before she had filled someone's gas.
The man thanked her, and out of nowhere, started belting out his version of the Happy Birthday song, wowing Poole with his silky, smooth voice. By the end of the song, Poole was overwhelmed, as she can be heard saying "I'm gonna cry!" before high fiving the 50-year-old man.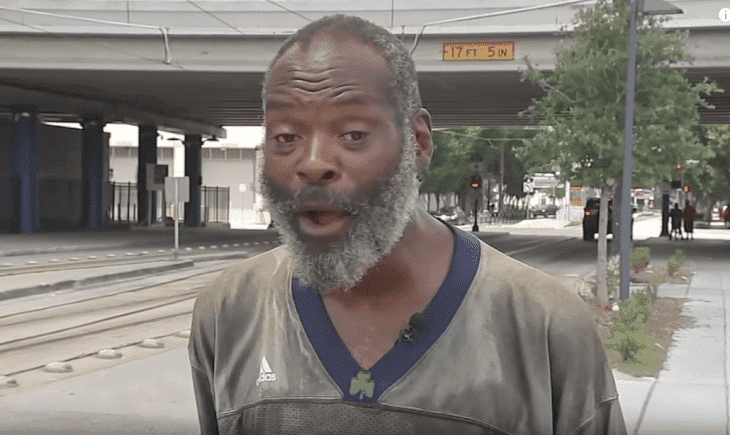 Source: YouTube/ABC13 Houston
Then, they went their separate ways, but Poole regretted not asking for Maurice's full name and posted the video online asking if someone could help identify the man. She wanted to know more about him and how he ended up on the streets.
FINDING MAURICE
Reporters from ABC13 found Maurice in downtown Houston, and after singing in front of the cameras, he explained that he has been on the streets most of his life after serving time in jail years ago.
"I love singing, and I love writing music. That's what I really love to do," Hill said.
He tried to follow his passion for music by joining some bands in the '80s, but success never came for him.
When Hurricane Harvey hit, his low-income apartment was ruined, and he ended taking refugee under a bridge in Houston. He has few belongings: two blankets and a pillow on an old duffel bag, and his clothes. Still, Hills says he refuses not to smile.
"Some people got less than that," he reasoned.
Maurice revealed that he does have a voucher to help him get a new house, but he hadn't found the right one and had no family members to help him with the process.
ANOTHER TALENTED, HOMELESS MAN
On a similar story, Byon Artrell McCullough, of Florence, South Carolina, stunned some onlookers after he slung a sign that said "I sing for Food" and stood in the middle of the sidewalk asking for some pennies or snacks in exchange for blowing people's minds with his amazing voice.
He was caught on video doing a cover of John Legend's "All of Me" for two young ladies who gave him some Doritos and $4, and soon after he started the song, a small crowd gathered around to witness his talent.
Watch him sing in the video below:
Please fill in your e-mail so we can share with you our top stories!