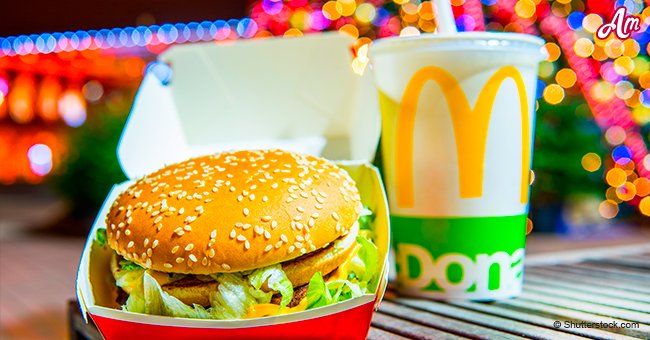 McDonald's presents a special Christmas menu - and it's worth trying
McDonald's recently released its 2018 Festive Menu, and it will highlight the new chicken version of the famous Big Tasty.
The festive menu launched on November 21, 2018, and featured lots of other specials along with the Chicken Big Tasty.
This is the first time there will be a chicken version of the famous, limited-edition burger.
The original Big Tasty had been a fan-favorite ever since, especially since it is only made available for a short period every year.
Follow us on Twitter at AmoMama USA for more details and updates.
With the arrival of the Chicken Burger Tasty, it is anticipated to be as in demand as its beef counterpart.
As for its ingredients, it has two crispy Chicken Selects, onions, lettuce, and two Emmental cheese slices all sandwiched together in a square bun, including the special Big Tasty burger sauce.
The beef Big Tasty is reported to cost at $5.49, while the chicken version is $5.11. Customers can add an extra slice of bacon if they wish.
The Big Tasty burgers had already been made available weeks ago, but it was initially just going to be in the menu for two weeks. Although, McDonald's decided to let the special burger stay for a bit together with its chicken version. Both burgers are said to stay on the menu until the end of January 2019.
Apart from the Chicken Big Tasty, patrons should also expect the arrival of cheese melt dippers, a 357-calorie Malteser reindeer McFlurry, and a Millionaire's Latte.
In addition, as revealed by the new Christmas advertisement by the popular fast food chain, there will be available bags of carrots called "Reindeer Treats" on the festive menu as well.
With the commercial highlighting the reindeer this year with the hashtag #ReindeerReady, many Twitter users claimed that the advertisement might be their favorite for this Christmas season.
Please fill in your e-mail so we can share with you our top stories!