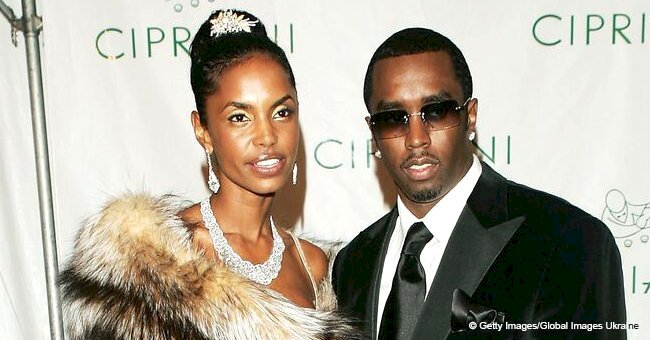 Diddy's ex Kim Porter's cause of death remains unknown after the release of her death certificate
The ex-girlfriend of Sean "Diddy" Combs, Kim Porter's death certificate has been released. However, the cause of death remains unknown.
A family member called 911 after finding Kim Porter on the floor of her home unresponsive on November 15, 2018. The caller told 911 that she thought Porter had suffered cardiac arrest after battling a bout of pneumonia earlier in the year.
The Los Angeles County Sheriff's Office had responded to a death investigation in Toluca Lake at 11:40 am. When they arrived at the home they found the forty-seven-year-old model and actress, Kim Porter laying unresponsive in her California home.
She was pronounced dead on the scene. The autopsy of her body was conducted on November 16, 2018.
"On Nov. 16, an autopsy was performed on Porter. The cause of death was deferred pending additional tests. Porter's body has since been released from our facility," a spokesperson for the Los Angeles County Medical Examiner-Coroner said in a statement on Monday.
Getty Images
Her body was released shortly after the completion of the autopsy along with a copy of Porter's death certificate. However, the death certificate does not list a cause of death as medical examiners could not find a concrete cause of death.
The death certificate listed the cause of death as "deferred." The manner of the death is stated to be "pending investigation."
The model's sudden death has left investigators confused. Investigators did not find or take any medications taken from the scene by investigators that could have led to an accidental death.
Porter was in relatively good health. She was only receiving treatment from a private doctor for the flu and suspected pneumonia in the days prior to her death.
Even family and friends were shocked. They told investigators that Porter lived a very healthy lifestyle. She also did not have problems with drug or alcohol abuse. Police have not found any signs of foul play.
The burial of Porter will be buried in Columbus, Georgia. She is remembered by her son Quincy Brown, 27, from her marriage to music producer Al B. Sure, and three children, Christian, 20, and 11-year-old twin daughters D'Lila Star and Jessie James whom she shares with her ex-boyfriend, Diddy.
Diddy had been devastated and shocked by the news. He, like many others, took to social media to express his pain.
"For the last three days, I've been trying to wake up out of this nightmare. But I haven't. I don't know what I'm going to do without you baby. I miss you so much. Today I'm going to pay tribute to you, I'm going to try and find the words to explain our unexplainable relationship. We were more than best friends, we were more than soulmates." ~ Diddy in an Instagram Post
Please fill in your e-mail so we can share with you our top stories!