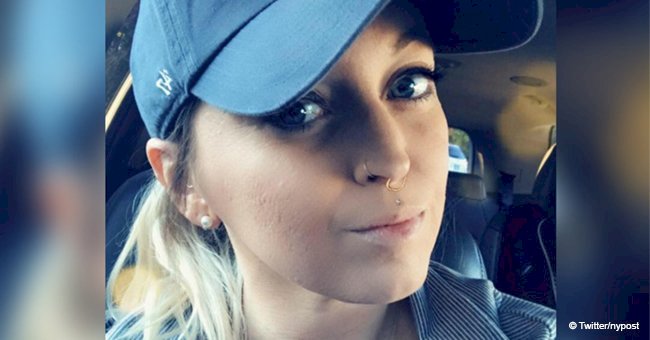 Teacher and father of 3 fatally shoots wife while cleaning his gun
The tragic shooting accident of a young mother tears apart a Corinth, Mississippi family.
On November 15, 2018, a 34-year-old mother of three from Corinth Mississippi was killed in a tragic shooting accident at her home, in Raymond Street at around 10:30 p.m., reported Popstar.com.
The woman who was identified by Police as Ashley Rosenbrock was taken by first responders to Saratoga Hospital, where she was pronounced dead.
MOTHER OF THREE DIES AT THE HANDS OF HER HUSBAND
Mrs. Rosenbrock was reportedly fatally shot by her husband, Eric Rosenbrock. Rosenbrock was allegedly cleaning a weapon when it discharged accidentally, striking Mrs. Rosenbrock.
Police have not released information on what type of weapon was involved in the incident, or where Mrs. Rosenbrock was struck.
SHOOTER IS A HIGH SCHOOL SCIENCE TEACHER
Eric Rosenbrock is a science teacher at the local high school, and the couple shared 3 young children and were described as "dedicated parents and nice people." This is not the first time tragedy has struck the Rosenbrocks: 5 years ago their 18-month-old daughter had died of an infection.
POLICE INVESTIGATE AND QUESTION VICTIM'S HUSBAND
Rosenbrock was questioned extensively by investigators concerning the incident and is reported to be cooperating fully with the authorities. Forensic pathologist Dr. Michael Siikirica confirmed that the results of his examination confirmed the Police's hypothesis.
SHOOTING CONSIDERED ACCIDENTAL
Mrs. Rosenbrock's shooting has been determined to have been accidental, and her relationship with her husband was described by their Pastor Jason Proctor, of the United Methodist Church in Corinth, as loving and devoted.
Charges of negligence or reckless endangerment could be brought against Rosenbrock, as could charges of criminally negligent homicide or manslaughter.
Saratoga County District Attorney Karen Heggen declared that the police were still investigating Mrs. Rosenbrock's death and no decisions had been made concerning charges against Erik Rosenbrock.
WOMAN DIES AT THE HANDS OF TEACHER HUSBAND
In Joliet, Illinois, the wife of another junior high school teacher died after her husband allegedly beat her to death over the course of three days.
Michael Kazecki, 38, called 911 when his wife fell unconscious. Kazecki told responder that his wife was suffering from "a medical issue" and was unresponsive.
Rebecca Kazecki, 38, died 24 hours after being admitted to a local hospital under what officials describe as "suspicious circumstances."
Kazecki was arrested and charged with aggravated battery causing great bodily harm and aggravated domestic battery. When Mrs. Kazecki succumbed to her injuries, prosecutors added charges of first-degree murder.
"It was determined that Michael and Rebecca had been having an argument over the weekend in reference to … things going on around the house and that it had turned violent, with Michael striking Rebecca several times … at various times throughout the weekend."
The preliminary results of an autopsy indicated that Mrs. Kazecki died of a head injury caused by blunt force trauma.
Mrs. Kazecki's death is still under investigation by the Joliet Police.
Please fill in your e-mail so we can share with you our top stories!