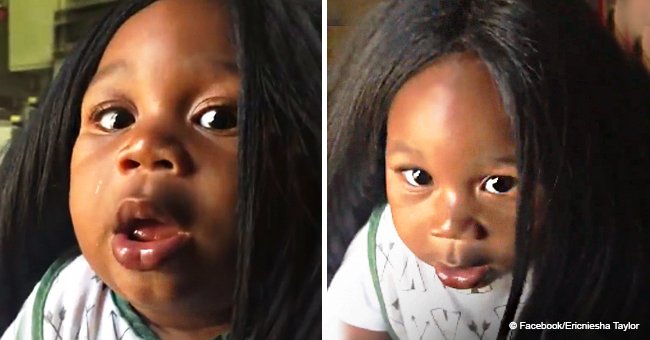 Baby boy still melts hearts wearing his mom's wig in adorable viral video
A hilarious video of an African American boy laying still in utter shock after his mother put her wig on him went viral, causing people all over the country to crack up at his unexpected reaction.
Ericniesha Taylor, a mother of two young boys, thought it would be funny to record her 1-year-old son Vincent after she pulled off her wig and put it on him, and the result had not only her losing it, but people all over social media too.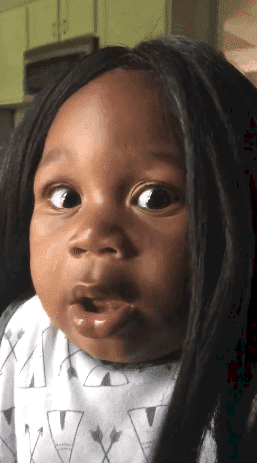 Source: Facebook/Ur.Perfect.Secret
Taylor explained that the toddler had been pulling on her wig insistently, so she decided to help him with the task, removing the piece from her hair and placing it on his. To say the boy was confused about what was happening is an understatement.
In the short clip, little Vincent just sits on his mother's lap with a horrified expression on his face and the long wig on his head. Taylor can't stop laughing at her son's face, and even when she asks him "Why you looking like this?" he remains still, clearly overwhelmed after probably watching his mother "remove" her "hair" to put it on him.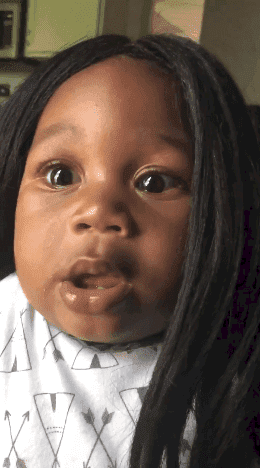 Source: Facebook/Ur.Perfect.Secret
"Since he wanted to keep pulling on it, I put it on him!! My poor son was sooooo confused!! I had the laugh of my life!! Lol!" wrote the prankster mom on her Facebook post, which has raked over 13 million views and 59k comments since it was first posted last July.
Little Vincent is not the first boy to have his mind blown thanks to his mother's hairstyle.
ANOTHER TODDLER PULLS OFF HIS MOM'S WEAVE
Earlier this year, another boy went viral when his mother realized her wig was about to come off as he was pulling on it and decided to record his reaction.
The innocent boy was playfully pulling on his mom's hair until the weave came out and he was left with the piece on his little hands. His look of utter shock and terror instantly made his mother laugh, as he tried to give the bit of hair back to her.
The woman was clearly amused at her son's reaction, as she zoomed in on his face and could barely breathe through her laughter as she said, "That was so lit," and "that's my weave" in between giggles.
Please fill in your e-mail so we can share with you our top stories!