Kim Kardashian bursts out of a tight dress and her plunging neckline provokes fans to comment
In a new picture posted to Instagram during a fitting, Kim wow's followers with a skin-tight revealing gown.
Kim Kardashian frequents headlines. If it's not for developments regarding family feuds or other personal issues, it's for the daring images she often shares on social media.
The socialite posted a picture on Wednesday, November 21 on Instagram to share a sexy snap of herself in a beautiful black gown with the caption:
"Funny when I look through my phone and find old fitting pics, sometimes the fittings look better than the actual final look lol."

The floor-length dress hugs her bodacious curves showing off her ample cleavage and tiny waist, with hair tied on top of her head flowing down onto her back.
Read more on our Twitter account @amomama_usa.
The spaghetti straps compliment her shoulders and upper body with a lace up feature in the bust area. Comments from followers flowed in as one posted, "Stunning," another fan wrote, "You always look stunning."

While on the 'Ellen Show' on Wednesday Kim acknowledged that 41-year-old husband Kanye is not a fan of her
revealing
pictures as she
told
Ellen:
"You can get in trouble with your husband sometimes over too many photos like that."
The 38-year-old Kim shared that it upsets him, but that she goes through stages and don't always feel the need to share her physique in revealing ways.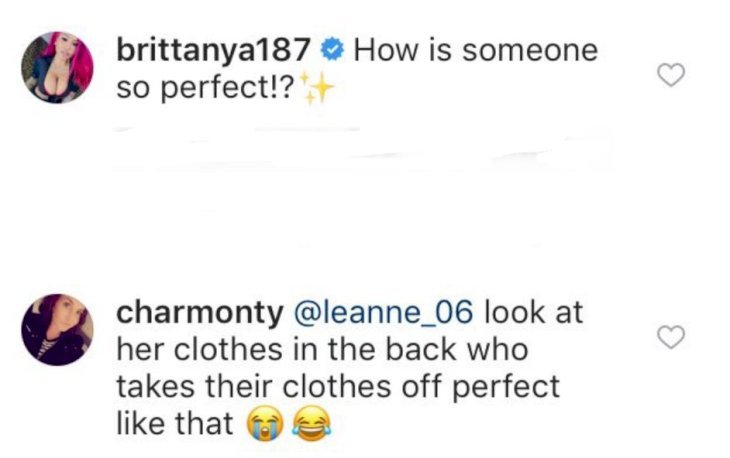 As much as he dislikes Kim's sharing of revealing pictures murphy's law had to intervene. Kanye took to Twitter to share some religious inspiration but
mistakenly
shared a private underwear image of Kim in the process.
The rapper quickly deleted the picture but not before some fans had the chance to see the revealing shot attached to an inspirational religious quip.
He failed to crop out the photo stream at the bottom of the phone's app which ended up including two other images, the one of his wife, and another of his 2-year-old son Saint at a swimming pool.
Her marriage to Kanye does seem to be in trouble as the couple has allegedly been attending couples therapy recently. The reason is not due to her revealing pictures but due to issues stemming from Kanye's recent behavior.
As fans know, Kanye had been ranting on social media for months and even went on a tirade during his meeting with President Donald Trump at the White House. His behavior most likely stems from medication he stopped taking for his diagnosed bipolar disorder.  An insider recently said:
"She is trying to figure out how to cope with his illness and the fallout, specifically about his politics. She is supportive, and it's hard for her when people have reacted so strongly."