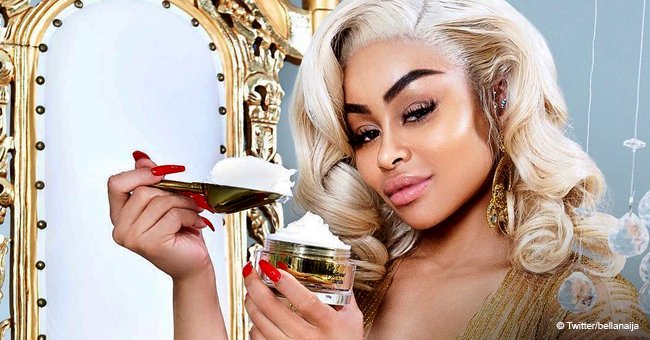 Blac Chyna sparks massive outrage after promoting skin-lightening cream to be launched in Nigeria
Blac Chyna is under extreme criticism after she launched a brand of skin-lightening cream that she planned to sell in Nigeria. After posting about it on Instagram, concerned internet users made sure to let her know their thoughts about her product.
In a post she shared on Instagram, Blac Chyna revealed that she partnered up with a skincare line called "Whitenicious" to create a face cream aimed to lighten your skin. To add more fuel to the fire, it was revealed that they planned to release it in Lagos, Nigeria's largest city.
According to the company website, the Whitenicious x Blac Chyna collection serves as an "illuminating and brightening cream" that "lightens without bleaching skin out". As for how much it would cost, the website reveals that a jar, which is bedazzled with Swarovski crystals, will cost consumers $250.
The company is owned by Cameroonian singer Dencia, who founded the company in hopes of trying to treat dark spots and hyperpigmentation. She made sure to let this be known after she was heavily criticized for selling skin bleaching products in Africa.
In a previous interview, she said that the products she sells do not contain bleaching ingredients that are harmful to the skin. The singer revealed that her brand does not use hydroquinone, steroids, or mercury, which can cause liver damage, reduced resistance to infections, and a lot more mental side effects like anxiety, depression, and psychosis.
Her promotion was easily met with criticism by those who believe in natural beauty. Moreover, people pointed out how ironic it is for her to be called "Blac Chyna" but advertising and promoting skin-whitening products.
As for Blac's thoughts about the backlash she received, neither her or her representative have released statements about the situation.
Please fill in your e-mail so we can share with you our top stories!