Creepy moment 8-year-old girl 'marries' 10-year-old boy in a ritual gypsy wedding ceremony
A gypsy wedding in Romania between an eight-year-old girl and a ten-year-old boy has provoked outrage throughout the world.
The images, released through a YouTube video, show the moments before the ceremony began while a group of women retouches the little girl's dress.
According to The Sun, the 8-year-old girl presumes her pink dress with small incrustations of shiny stones and her newly curly hairstyle before going out to the wedding ceremony and seal her union with the 10-year-old groom.
The video shows the girl in a bright pink dress and the boy dancing surrounded by his friends. Suddenly, you hear how the singer who is entertaining the ceremony says: "Leave the toys aside, today you've married your bride."
Outrage as eight-year-old girl 'marries' boy, 10, at Gypsy wedding in #Romaniahttps://t.co/zoJudIkIgj pic.twitter.com/huFbe354CV

— Oden (@Gjallarhornet) November 20, 2018
The YouTube video shows the boy dancing folk music with his closest friends and family members who do nothing to prevent the forbidden union. Meanwhile, the girl poses while all the women look at her and touch her dress.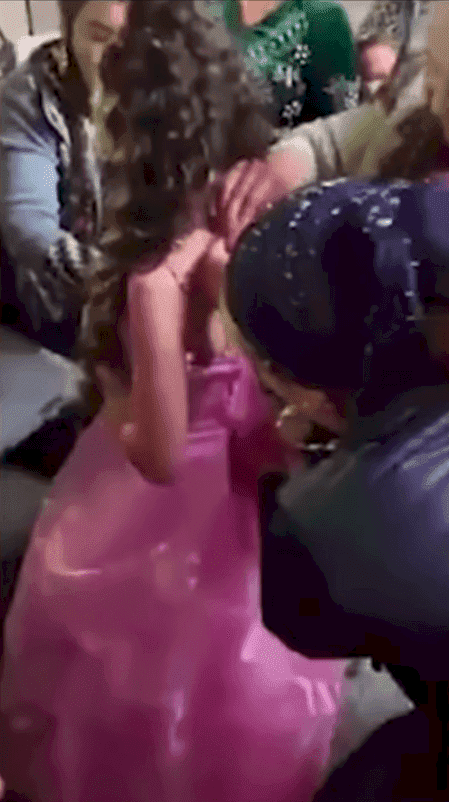 The images have generated a lot of negative comments. Many have criticized the practice of covenant marriages between children. Follow us on Twitter for more @amomama_usa.
According to the Office of the UN High Commissioner for Human Rights, several Romanian communities practice "early marriage".
It should be noted that the official ceremony would take place when the youth are older; however, this small meeting is given by the mutual agreement of the families.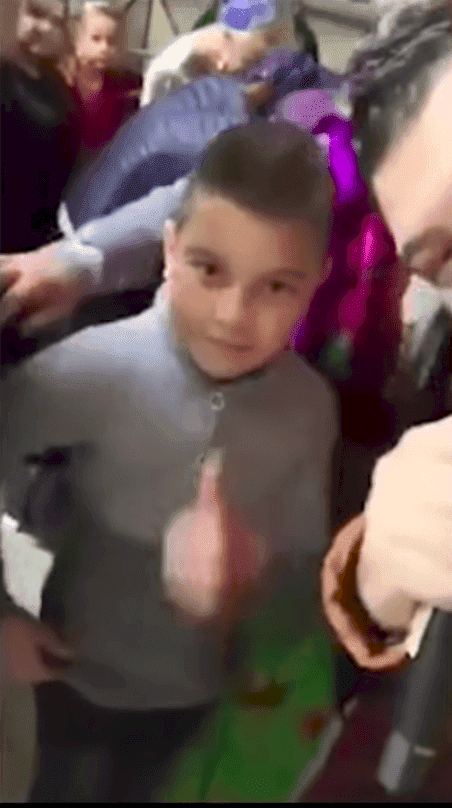 This story reminds us of a clip that seems to show a forced wedding filled with sadness, the images shocked users of social media after going viral.
In the video, you can see the couple protagonist of the event with glasses in hands, their heads down, celebrating what seems to be a union for life. Neither of them enjoys even for a brief moment the ceremony that is taking place in their honor.
It can even be seen that the couple is being forced to smile and pose for photographs. It is evident that there is no love between them because they find it difficult to show affection as if they had just met