Social media history could be reviewed before buying a firearm as per proposed new bill in NYC
The proposal of the bill for acquiring or renewing firearm licenses causes a mixed reaction among New Yorkers.
Those applying for a new or renewal permit for a firearm may have to submit to a search of their social media accounts and internet history. It forms part of a new proposed bill in the New York State Senate.
New gun legislation proposes that anyone who wants to buy a firearm would need to submit their social media profiles and search history for review before buying a gun in New York.https://t.co/JzlaWQnax8

— Fox 4 News (@Fox4Now) November 22, 2018
Introduced by State Senator Kevin Parker of the 21st District, the aim is to avoid people with violent tendencies acquiring a firearm permit. The proposed bill states the following requirements:
"Social media and search engine reviews prior to the approval of an application or renewal of a license to carry or possess a pistol or revolver; requires a person applying for a license to carry or possess a pistol or revolver or a renewal of such license to consent to having his or her social media accounts and search engine history reviewed and investigated for certain posts and/or searches over a period of 1-3 years prior to the approval of such application or renewal; defines terms."
Not only do NY Dems plan to eliminate 2nd Amend rights they also plan to attack 1st Amend rights: "proposal wld allow authorities to review 3 yrs of social media history & 1 yr of internet search history of anyone seeking to purchase a firearm" https://t.co/VCL94KFzMX @KyleKashuv

— Matthew Kolken (@mkolken) November 20, 2018
Read more on our Twitter account @amomama_usa.
In other words, the bill requires one to hand over the log-ins and passwords to all social media accounts for searches going back three years, and for an internet search history search dating back one year.
Opinions varied, Sarah Stade commented:
"I think it would help. You never know what people on the internet are searching. You can have a person that's a normal person to someone else, and you go into their search history or their home, and it's totally different."
Other people were not so open to the idea as they see the proposal as an infringement of their First Amendment rights, as Glenn Moss replied:
"I've always thought anything that's pass code-worthy is yours; it's private. To have any rights to get your passwords and go through your accounts and maintain your accounts, that's just horrible."
James VanBrederode, Gates Police Chief is of the opinion that history with domestic violence or mental health is a better predictor of future behaviors and said:
"We chase down these social media threats. And very few are ever legitimate because it's easy to sit behind a keyboard and say something bad or do like that. I would even agree that this has become a violation of your privacy rights."
"Lawmakers in New York have begun drafting legislation that would require potential gun owners to have the past three years of their social media reviewed before they were granted permission to own a firearm."https://t.co/5mS4xJxht8?

— John Robb (@johnrobb) November 16, 2018
Jamie Romeo, State Assemblywoman-elect, see it as an opportunity as she commented:
"What I do think, it leads us down the path to is talking about the red flag provisions that have been already proposed and have been on the table in NYS."
In an update on the kidnapping of a woman and fatal shooting of a man in October in North Carolina, police have found and arrested the suspect for first-degree murder in New York.
Police officers responded to a call at 2112 Leggett road on October 14, where a gunshot victim identified as Deante Antoine Jefferies got found and pronounced dead at the scene.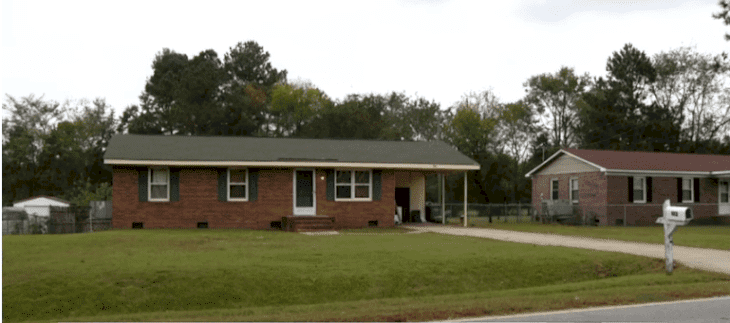 A man then got seen fleeing with Shenika Arness Shaw against her will in a dark passenger vehicle. Murder victim Deante Jefferies' cousin and friend of Shenika Shaw, Tiera Dancy, said the incident stemmed from a domestic disturbance where Jefferies was trying to defend shaw from abuse by the suspect.
Shaw was later discovered unharmed, but the suspect only got found on November 19 in New York, where he got arrested and charged. The suspect is identified as 29-year-old Dontrell Devon Bryant.
These situations are unfortunately more common than one would think, and part of tragedies authorities hope in avoiding with the new proposed bill. Another case where some might find the bill would have been useful is during the recent mass shooting at the Borderline Bar and Grill.
A retired marine, Ian Long, suspected of suffering from PTSD and known to have outbursts with violent tendencies had a firearm license.
California shooter Ian David Long was 'weird' loner, danced in garage https://t.co/C7u2uOCYHb pic.twitter.com/ETe4fOsLgh

— New York Post (@nypost) November 8, 2018
Ian walked into the Borderline Pub & Grill in Thousand Oaks, California, on November 5 and shot and killed 12 people using a .45-caliber Glock 21 handgun he legally owned.
These situations happen more and more, with authorities working on coming up with suggestions and option in hopes of finding a solution to this growing problem. In light of that, many see the proposed bill as a step in the direction of getting to a workable solution that will yield results and make for a safer world.
There were multiple fatalities after a gunman opened fired in a California bar, CNN affiliate KABC reports. Shooter is believed to be among them. https://t.co/3Jinl4J54J

— CNN Breaking News (@cnnbrk) November 8, 2018