Jack Elam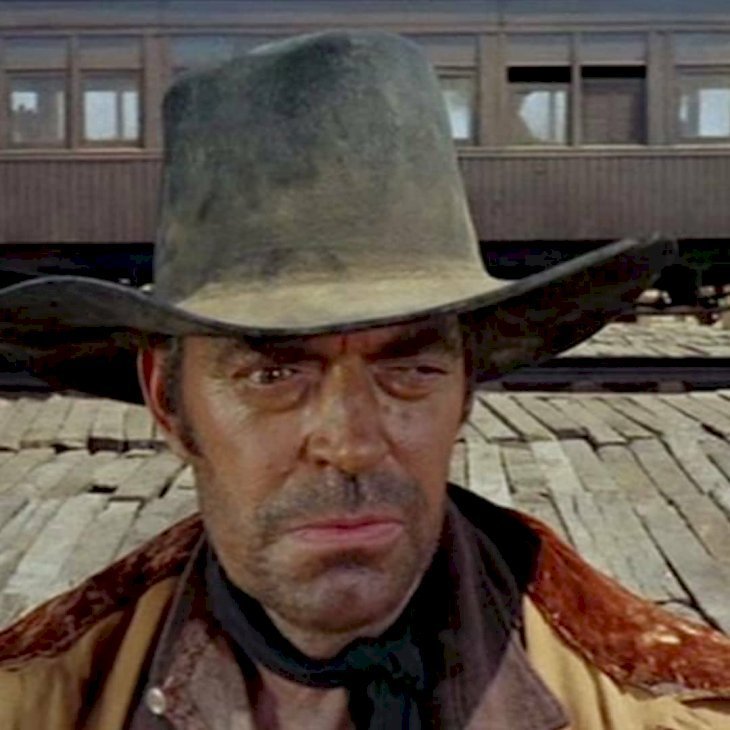 Content
| | |
| --- | --- |
| Full Name: | William Scott Elam |
| Date of Birth: | November 13, 1920 |
| Place of Birth: | Miami, Arizona, United States |
| Date of Death: | October 20, 2003 |
| Zodiac Sign: | Scorpio |
| Height: | 1.83m |
| Profession: | Actor |
| Famous As: | Actor |
| Net worth: | $2 million |
| Spouse/Ex: | Jean L. Hodgert (1937-1961), Margaret Jennison (1961-2003) |
| Social Media: | Wikipedia, IMDb |
Who was Jack Elam?
Jack Elam was an American actor known for his excellent portrayal of villain characters in Western films and his comedic roles. Elam lived for 82 years and worked as an actor for 51 years. He died on October 20, 2003.
Early life:
Jack Elam was born as William Scott Elam on November 13, 1920, in Arizona, United States. His father was Milliard Elam, and his mother was Alice Amelia Kirby; she died in 1922 when Elam was only two years old. By 1930, Elam was living with his father, older sister Mildred, and step-mother, Flossie Varney Elam.
He picked cotton while growing up and at age 12, lost sight in his left eye as a result of a pencil-stabbing accident at a Boy Scout meeting. Elam studied at Miami High School in Gila County and Phoenix Union High School in Maricopa County, where he graduated in the late 1930s. Elam then attended Santa Monica Junior College in California.
After college, he worked as a bookkeeper with the Bank of America in Los Angeles and as an auditor for the Standard Oil Company. In World War II, he served for two years in the United States Navy, after which he became an independent accountant in Hollywood. Motion pictures legend Samuel Goldwyn was one of his clients.
At some point, Elam was also the manager of Bel-Air Hotel in Los Angeles. When Elam was an accountant, doctors told him he risked losing his sight because he strained his working eye too much. As it turned out, one of his movie director friends was having difficulty getting finance for three of his western scripts. Elam stepped in, promising to arrange the financing, in exchange for roles as a "heavy" in all three movies.
Career

:

Elam starred in 73 movies and appeared in 41 TV series. His known works include: "Once Upon a Time in the West," "High Noon," "Support Your Local Sheriff," and the TV program, "The Twilight Zone." Elam made his debut in "She Shoulda Said No!" in 1949, after which he appeared mostly in Westerns and gangster films where he played the villain. In 1963, Elam got the chance to play a good guy in the series "The Dakotas."
His career witnessed a shift after he played comedic roles in "Support Your Local Sheriff" and "Support Your Local Gunfighter" in 1969 and 1971 respectively.
Following those two films, Elam got more comedic roles than evil ones. In 1985, he played Charlie in "The Aurora Encounter." During the production, he developed a lifelong relationship with Mickey Hays, an 11-year-old boy who suffered from progeria. A year later, Elam also co-starred in the comedy series, "Easy Street."
As a result of his excellent performance of Western roles, Elam was inducted into the Hall of Great Western Performers of the National Cowboy and Western Heritage Museum in 1994. 
Personal life

:

Jack Elam was married to his first wife, Jean Hodgert from 1937 until her death in 1961. He was then married to Margaret Jennison from 1961 until his death in 2003. Elam died of congestive heart failure in Ashland, Oregon, a month before his 83rd birthday. He was survived by his wife, Margaret, their daughter, Jacqueline, and a daughter and son from his first marriage, Jeri and Scott.
Movies/Series

:
Awards

:

Golden Boot Awards
Golden Boot Winner (1983)
Quotes

:
"I could sneak up on a coyote if I've a mind to."
Trivia

:
Elam's eye accident became a blessing as it further contributed to his "grizzled" look in roles
Elam was known to be a great gambler
Elam was reputed to be great at winning games played with people on sets